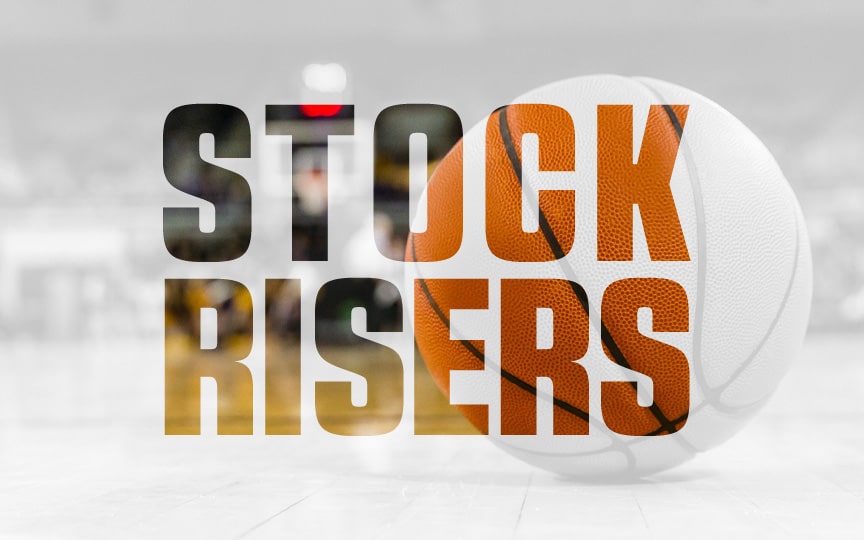 Posted On: 08/10/21 9:10 PM
We posted our latest update to the sophomore class rankings earlier this week, with 40 new prospects making the list after the summer period. The way it played out with so many new additions, there are only a handful of players who improved their ranking from the last update, so this article will be a quick one. Look out for extensive coverage on the new additions later this week, but first, here are the four biggest stock risers:
Jaden Jackson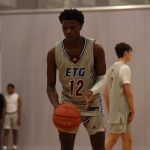 Jaden Jackson 6'1" | SG Bellevue West | 2024 State NE Current Ranking: 2 | Previous Ranking: 5
A three spot improvement when you were already in the top five is a significant leap. Jackson had possibly the best summer showing among the sophomore class, and he proved that he is the best two-way player in his class at this moment. There was no doubt about his potential, as he found minutes on a loaded Bellevue West roster as a freshman, but his time with OSA's 3SSB team this summer gave him a much larger role to showcase his playmaking ability, high-IQ, athleticism, and motor. Whether he is on the ball or off the ball he provides high-level impact, and the lineup flexibility that provides a team is invaluable. 
Marcus Glock Marcus Glock 6'4" | SF Wahoo | 2024 State NE  Current Ranking: 6 | Previous Ranking: 7
While only moving up one spot in this update, I came away from the AAU period as high on Glock's future potential as much as anyone else's. He is an elite shooter, which we knew coming into the summer, but I saw defensive ability that I did not know he possessed. I wonder if he is now taller than 6'3″, as he certainly looks and plays like it. The instincts and skills at his size are extremely intriguing, and I would not be surprised if he continues to rise in the rankings throughout his career.
Jake Hilkemann Jake Hilkemann 6'4" | SF Lincoln North Star | 2024 State NE Current Ranking: 7 | Previous Ranking: 16
I watched a lot of Lincoln North Star last season because they were one of a handful of schools who streamed all their home contests on YouTube, and I saw some great flashes from the young forward in limited minutes. This summer provided me a better look at him in person and he showcased a much more complete game than I saw on film. His best skill might be rebounding, where his instincts and leaping ability come in handy. Like Jackson, he can fit in on or off the ball, and his physical and athletic attributes allow him to defend inside and out.
CJ Mitchell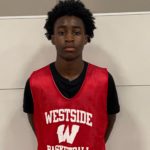 CJ Mitchell 5'10" | CG Omaha Westside | 2024 State NE Current Ranking: 8 | Previous Ranking: 9
If you are looking for a player who can get to the rim at will and finish at an elite level, you won't find a better option in this class than Mitchell. He faced some of the best talent in the country on the adidas circuit, and his confidence never wavered when breaking down defenders. His tight handle and efficient footwork make him extremely difficult to stay in front of, and if he gets a step he knows how to finish through and around size.