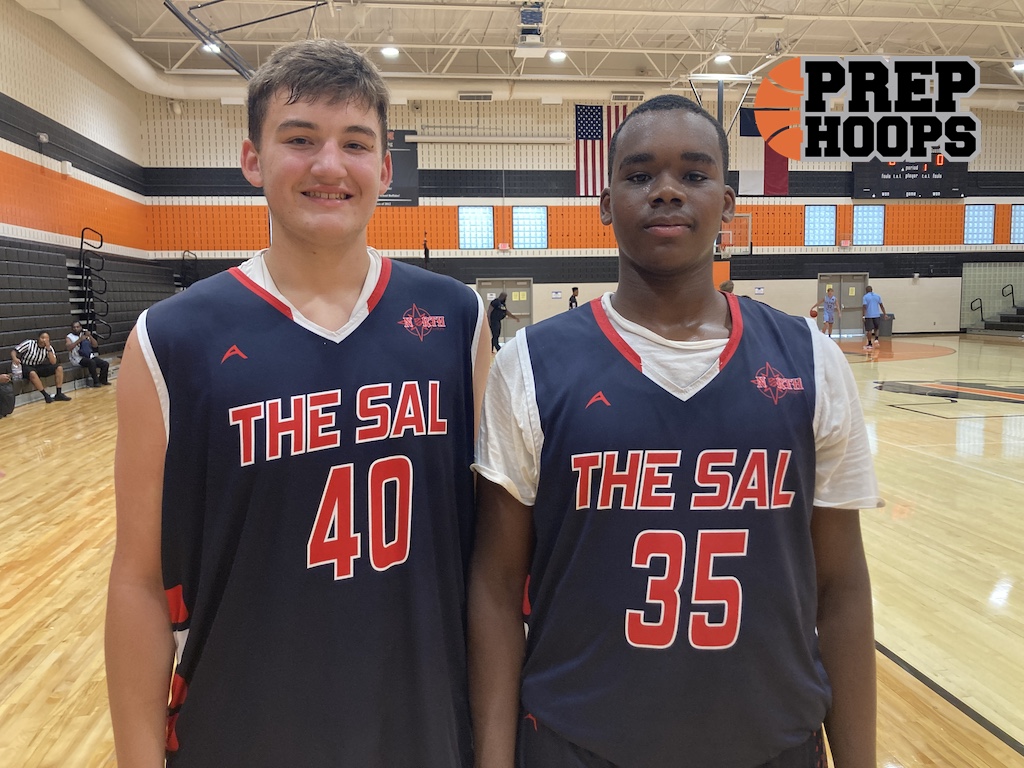 Posted On: 08/15/21 1:04 PM
Quentan Mccafferty Quentan Mccafferty 6'8" | C Concordia | 2024 State NE | C | Concordia (pictured left)
Mccafferty exploits size mismatches with ease in the post by throwing around his weight and shrugging off contact. He does a nice job of keeping the ball high after snagging rebounds and getting the shot back up quickly. Athleticism and mobility is the biggest area of improvement for the big man at this time, but he showed some nice touch and toughness in the lane which are nice building blocks for his development.
Preston Marshall Preston Marshall SG Lincoln Southwest | 2024 State NE | SG | Lincoln Southwest
Whether he's spotting up or receiving the ball off movement, Marshall proved to be a deadly shooter off the ball this summer. He showed a strong awareness for the space available on the floor. If his man helped on to a driving ball handler, Marshall would slide up or down to punish that help. He was able to beat closeouts with the dribble-drive, too, and as his body matures I expect his finishing inside to improve.
Mynor Strong Mynor Strong CG Omaha North | 2024 State NE | CG | Omaha North
Strong has many of the same scoring tricks that his older brother possesses. A tight handle and good use of body feints help