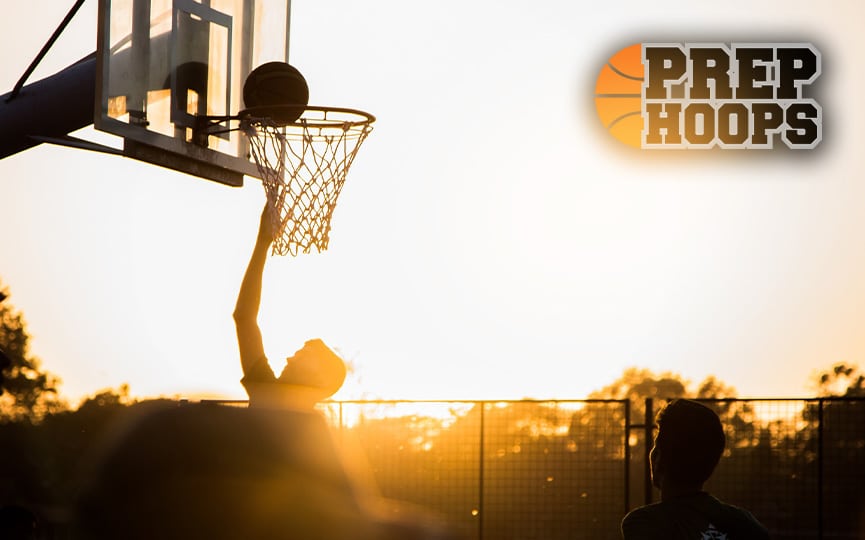 Posted On: 08/31/21 3:55 PM
The 2023 rankings update was filled with so many stock-risers, that one post was not enough. Here are more stock-risers from the newest 2023 rankings update.
Elijah Gertrude Elijah Gertrude 6'4" | SG Hudson Catholic | 2023 State NJ , 6'4 SG Hudson Catholic
Gertrude took a big leap up in the rankings as he went up 19 spots in the rankings. The 6'4 guard has a strong frame, which he uses to finish around the basket and draw contact. Gertrude has a nice handle and is capable of knocking down jumpers from behind the arc. He is a strong rebounder for a guard and can defend multiple spots on the floor. Gertrude's ability to make an impact on both ends of the floor has helped his stock in a big way and it should only continue to go up from there.
Matt Kinzler Matt Kinzler 6'7" | SG St. Peter's Prep | 2023 State NJ , 6'7 SG St. Peter's Prep
Kinzler had a similar jump to Gertrude as he also went up 19 spots in the update. The 6'7 wing has a smooth release on his jumper and uses his size to shoot over smaller defenders. Kinzler is more than just a shooter as he can also handle the ball on the perimeter and finish around the basket. He