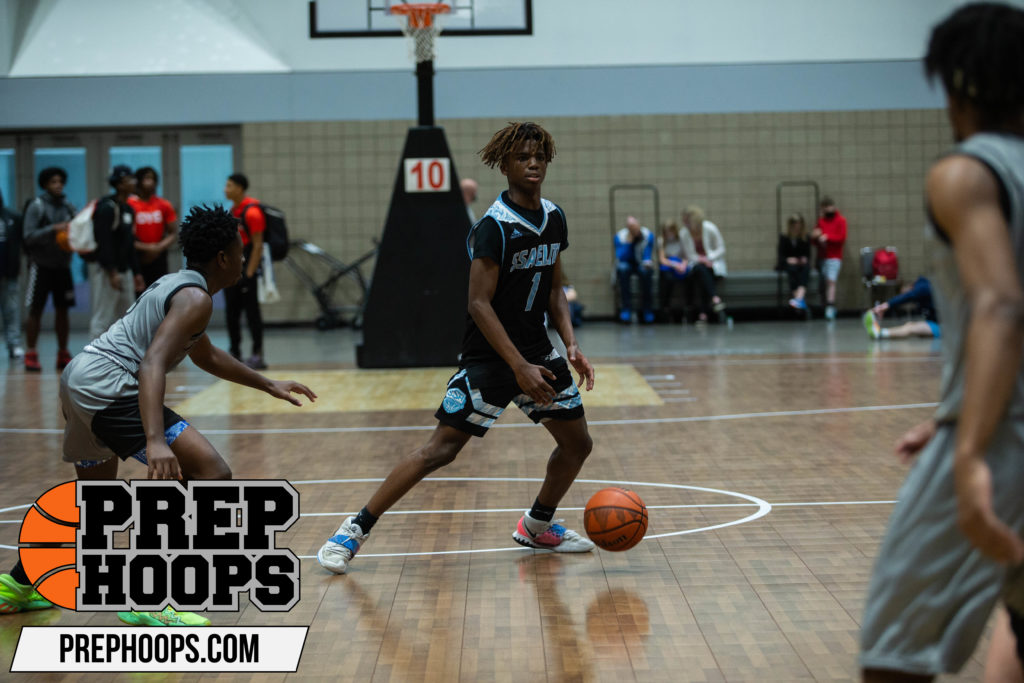 Posted On: 08/13/21 6:11 PM
Following up the release of Prep Hoops' Top Summer Performers (1st, 2nd and 3rd teams), we announce the Top Summer Risers.
These are players who might not be established stars. They might not have even been one of the top options on their high school team. But they took big steps forward this summer and demonstrated what they can do against high-level competition.
Top Summer Risers, 2022 – Second Team:
Nathan Adams Nathan Adams 6'2" | SF Pratt-Skyline | 2022 State KS , 6-foot-2 forward, Western Kansas Elite, Pratt-Skyline HS:
Adams didn't get a lot of notoriety at little Pratt-Skyline, but he looked as confident as anyone when he took the court at some summer tournaments. He shoots it with accuracy, stepping out to the wing and baseline all the way to the boundary. He combines physical size and agility in a way that makes him a matchup problem. Thus he scores efficiently inside and out.
Mikai Blakeney, 6-foot-4 forward, KC Spurs, Olathe West HS:
Somewhat similar to Adams, Blakeney is a long shooter who floats out to the wing and buries open shots. He's a smooth athlete who can get to open spots and get the ball off quickly. His length is an asset in the lane at