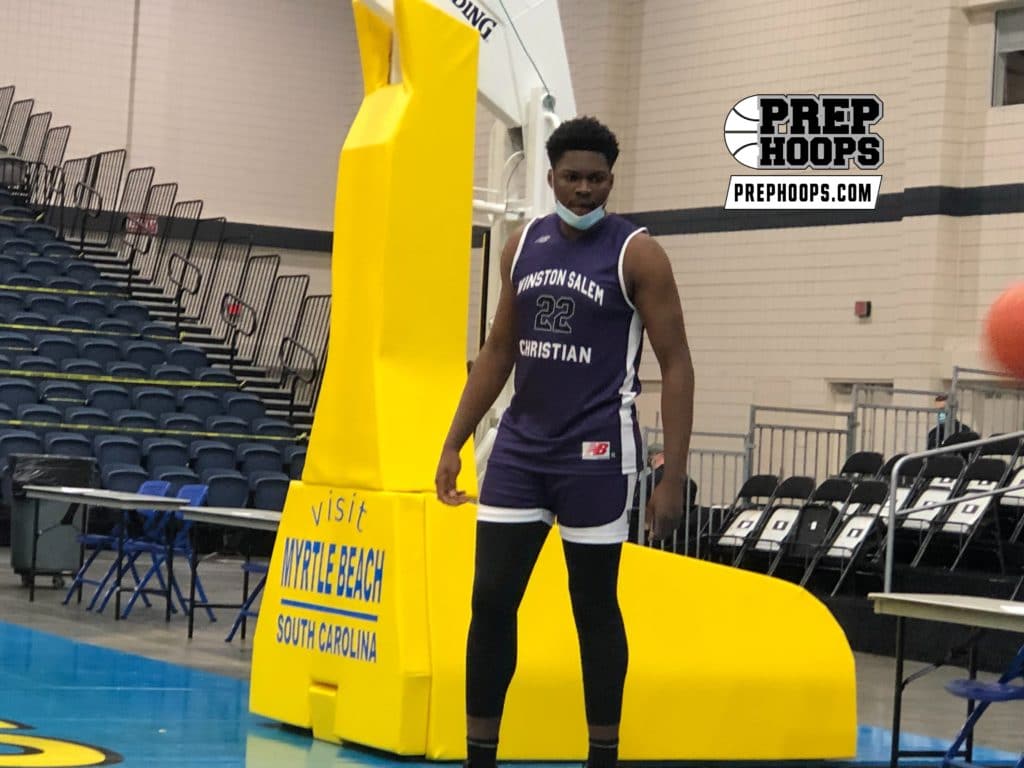 Posted On: 08/30/21 12:00 PM
Top 10 Overview: An Overview of the Class of 2022 Top 10 heading into the 2021-22 high school season.
Epps is the new leading name in the 2022 class after moving over to Combine Academy from Kings Fork (VA). He's a playmaking guard that makes his presence felt on both ends with his length, quickness and athleticism. He's due to make the Illinois backcourt a whole lot better after this season. 
Jamison has developed tremendously into a two-way floor general with a never-back-down mentality. He's due to be a top-tier backcourt mate alongside new addition Silas Demary Jr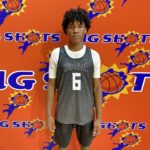 Silas Demary Jr 6'4" | CG Liberty Heights Athletic Institute | 2023 State NC this season. He's got solid instincts getting to the rim with his strong frame and makes plays for others. He's headed to East Carolina next fall.
Wessler continues his ascent for the top spot with a move from the No. 5 spot into the No. 3 position. He's a mobile forward with a ton of promise as an inside-out threat. He's got solid length as a rim protector and shot-blocker and even better poise on the offensive end as a scorer and passer. He holds a number of HM offers from the likes of NC State, Iowa, Virginia Tech and others.
Gregory is one of the more underrecruited names in the state but that should change with a recent move to Oak Hill Academy. He's a big man with a solid frame he uses well to make his presence felt on both ends. His solid footwork and touch around the rim is something to marvel at. He holds a number of HM and MM offers which is soon to grow.
Green has cooled off a bit at the No. 5 spot after holding the top spot for a while in the 2022 rankings. He's still impressive as ever with his ability to handle on the perimeter and operate on the block. He's a versatile stretch forward option with a ton of promise at the next level. As he improves his strength and consistency, look for his name to draw some attention with HM offers already.
Briggs made a brief stop over at Gray Collegiate before finally deciding on The Burlington School. He's a smooth operator on all three levels with the ball in his hands with his strength and athleticism. He's an underrated guard that can make quite the two-way impact. Look for him to have a strong senior year in 2021-22 with a number of MM offers already.
Thomas is a strong guard with a ton of promise as a downhill threat and shooter in the backcourt. He's got solid instincts getting downhill and making plays in the paint. He's got a strong frame which allows him to apply tons of pressure on defense. He's down to a final five of Georgia, Memphis, NC State, Ole Miss and Houston. 
Smith is one of the more underrecruited names in the state of North Carolina. He's a glue guy in the rotation for Combine Academy with his ability to change the game with his length and shooting prowess. He's got nice length to go along with his athleticism that allows him to take over games and get tough buckets. He holds some MM and HM offers but that list is sure to grow this fall.
Brafford is another of the more underrecruited names out in WNC at Rabun Gap. He had a productive spring/summer with Team Swish showing off his versatility as a paint & perimeter threat. He's a matchup nightmare in the making at 6-foot-8 that continues to develop his game on the defensive end. He's got offers from the likes of UNC-Greensboro, Western Carolina and others.
Essandoko makes a jump into the Top 10 following an impressive run in the paint with Team Curry this past spring/summer. He's adjusted to the speed of the game quite well as he's gotten in better shape and improved his footwork in the post. His summer blew up as he holds over 20 offers from HM and MM programs alike given his versatility at 6-foot-10.