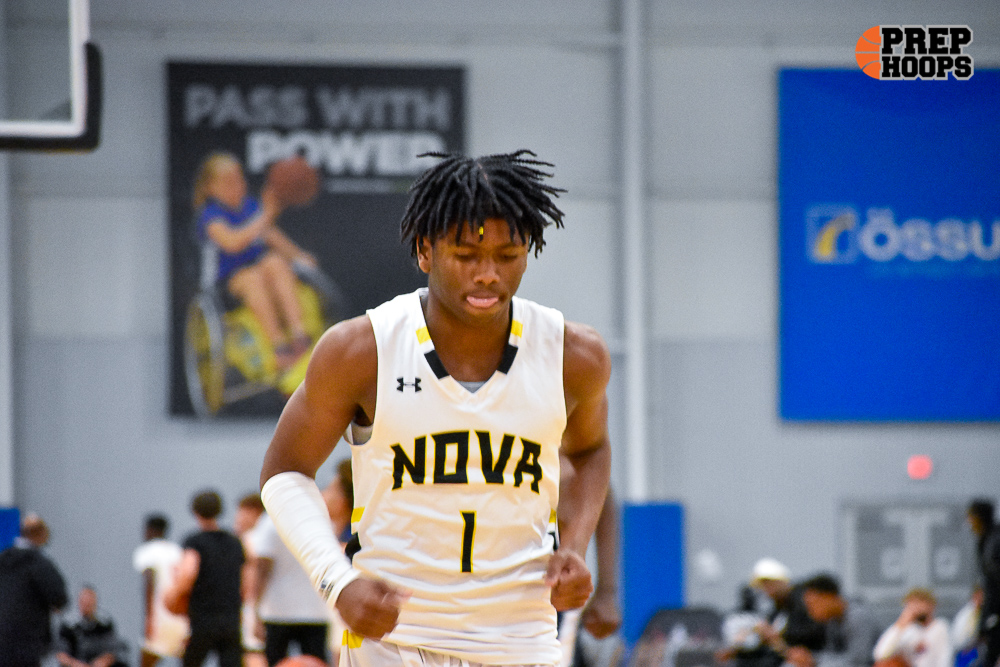 Posted On: 08/4/21 11:01 AM
We're going to be going position by position and looking at some of the top players from each position in the 2022 class and also looking at some small college prospects that fans will want on their radar as they enter their senior season. We're starting with point guards and this article will solely look at the top players at this position.
Sean Jones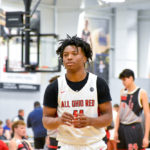 Sean Jones 5'10" | PG Gahanna | 2022 State #102 Nation OH , 5'10 PG Gahanna 2022: Jones recently released a top three of Xavier, Pitt and Marquette after his impressive EYBL campaign where he finished top five in assists and steals. Jones is one of the quickest point guards in the nation and can get to his spots well. I'd like to see Jones get more consistent with his floaters and finishing in the 5-12 foot range. At his height, it's difficult to constantly finish around the rim against 6'10+ rim protectors he's going to be seeing on a nightly basis at the high major level. I believe Jones has the ability and work ethic to improve this skill by the time he walks onto a college campus. Expect a big senior year from Jones, as he leads a Gahanna squad that's expected to be one of the best teams in the state.
Sencire Harris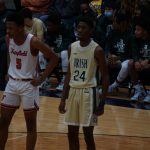 Sencire Harris 6'5" | PG St. Vincent-St. Mary | 2022 State #79 Nation OH , 6'4 PG STVM 2022: Harris is a very different PG from Jones, really polar opposite styles of play. Harris has great physical tools on the defensive end and is excellent in transition. Harris has always been an inconsistent shooter but his ability to make off the bounce 3-pointers does indicate some shooting potential for him to grow into. Harris has been turnover prone at times but during STVM state title run, played some of the best basketball of his career. He continued that for Wildcats Select this summer and earned national praise from numerous scouts and media members. Harris will be joining Illinois after this high school season, it will be interesting to see how he develops in the BIG 10 as Harris has struggled at times in the half-court. The BIG 10 only had five teams in the top 150 in tempo last season according to KenPom.
Jamal Sumlin Jamal Sumlin 6'2" | PG Rhodes | 2022 State OH , 6'2 PG All Ohio Red 2022: Sumlin played at Ypsi Prep last season but is expected to return to Ohio for his senior season. Sumlin is one of the toughest guards I've evaluated, as he doesn't back down to anybody on the court. Sumlin consistently produced for Ypsi Prep on both ends of the court, his defensive toughness was a huge boost to their team. Offensively, Sumlin struggled in EYBL play as he was unable to consistently hit outside jumpers and wasn't beating defenders off the bounce. I wonder how much offense Sumlin is going to be able to produce at the Division I level out of high school, but his defensive ability and effort will give him opportunities to see the floor.
Ajay Sheldon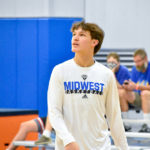 Ajay Sheldon 6'2" | PG Dublin Coffman | 2022 State OH , 6'2 PG Dublin Coffman 2022: Sheldon was the only Columbus based prospect on Midwest Basketball Club 3SSB. That squad included excellent guards in Gabe Cupps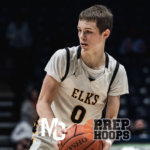 Gabe Cupps 6'1" | PG Centerville | 2023 State #110 Nation OH and Reed Sheppard that allowed Sheldon to play off the ball more than you would see when he plays with Dublin Coffman. This was a great role for Sheldon as it allowed him to use his elite shooting ability to space the floor and gave Midwest another capable passer and ball handler to play next to one of their guards. Sheldon is also a very solid defender, Sheldon is disciplined on that end and moves his feet well. I do wonder how much of an offensive scoring load Sheldon will be able to carry at the Division I level after high school, he seems to dominate equal level athletes but can sometimes struggle against elite level defensive guards. For example, Sheldon absolutely torched Hilliard Bradley twice last season but struggled against Westerville Central.
Derrick James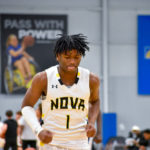 Derrick James 5'9" | PG Canal Winchester | 2022 State OH , 5'9 PG Canal Winchester 2022: I'm not sure any PG improved their stock more this Spring than Derrick James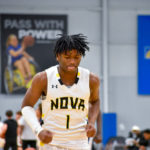 Derrick James 5'9" | PG Canal Winchester | 2022 State OH did. After only catching him once during his Junior season, I was unsure if he was a scholarship level PG. After watching him at the Run-N-Slam I was convinced of his ability. James shot the ball at a much higher level than I had previously seen from him and was making shots contested off the bounce. James is one tough PG, which is almost a prerequisite at 5'9. James has been a high priority guard for Division II programs around the Midwest and I believe would have a chance to be an all conference guard at the Division II level as an upperclassmen.
Mekhi Elmore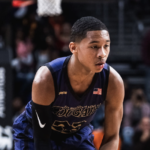 Mekhi Elmore 5'11" | PG Taft | 2022 State OH , 5'11 PG Taft 2022: Elmore came to Taft entering his Junior season but unfortunately was only allowed to play the first half of the season due to OHSAA transfer rules. Elmore is a very explosive guard who can score in bunches when he gets going. I haven't seen as much of Elmore as I've wanted to since COVID began, only seeing him in person at the Oak Hills shootout. Taft is a team I'm going to be making sure to catch more than once this season, not just for Elmore, but a couple of their prospects.
Jonathan Effertz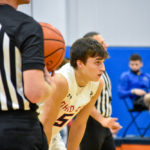 Jonathan Effertz 6'0" | PG St. Ignatius | 2022 State OH , 6'0 PG Saint Ignatius 2022: Effertz came off an impressive Junior season where he helped lead Saint Ignatius to the state final four. Effertz started his grassroots season with C2K, starting for the games I caught of them. Effertz is a steady PG who can space the floor with his elite level shooting and doesn't turn the ball over very often. Effertz is limited athletically against shoe circuit caliber guards, but when he's open he will make you pay. I think seeing Effertz in multiple settings including playing for C2K, Wildcats Select and Saint Ignatius really helps paint a picture of what he'll bring to your program depending on your style of play. I'd advise any program recruiting Effertz to watch film of him in both settings when deciding whether to offer him or not.