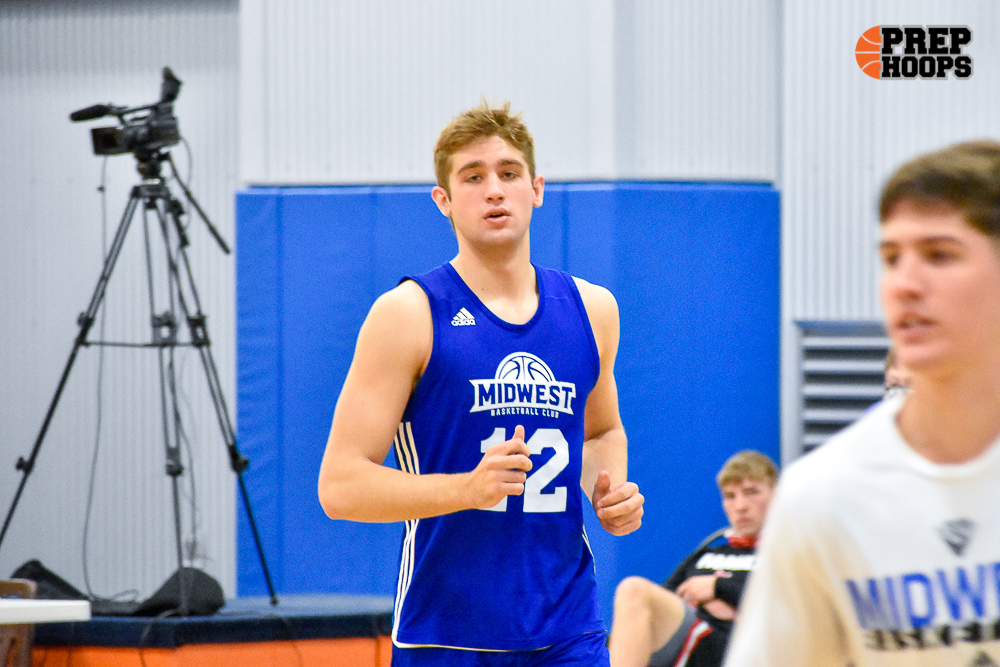 Posted On: 07/27/21 2:07 PM
Here are some results and top performers for the weekend. If results weren't sent in, we can't report them. They're listed in order that they were sent to us.
15u:
Vision Elite went 3-1 in Indianapolis. Zane Whitaker averaged 19 points and 13 rebounds per game while 2025 John Hardin guard Andre Smith averaged 12 points per game and Reece Holbrook of Collegiate averaged 10 points per game.
Kentucky Basketball Club went 4-2 at GRBA nationals and won the Silver division championship. They were led by Tanner Murphy, Elijah Bodkin and Maddox Jones.
Griffin Elite Hatton went 3-1 with a buzzer beater loss.  Jasper Johnson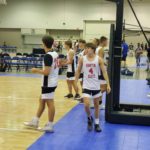 Jasper Johnson 6'3" | CG Woodford County | 2025 KY  averaged over 20 a game while  Vince Dawson Vince Dawson 6'5" | SF Great Crossing | 2025 KY and Brayden Mirus Brayden Mirus 6'0" | SG Lexington Christian Academy | 2024 State KY averaged double figures for the weekend.
Griffin Elite Stinebruner finished Prep Hoops 2k21 4-0 behind strong showings from Abram Stinebruner Abram Stinebruner 6'4" | SG CAL | 2024 State KY , Josh Darst Josh Darst 6'0" | SG DuPont Manual | 2024 State KY , Jared Tuvlin and Ryan Shene.
16u:
Quinn Anvils went 7-0 in Las Vegas. Zee McCown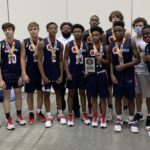 Zee McCown 5'10" | PG Pleasure Ridge Park | 2023 State KY led them as usual.
Griffin Elite Rogers went 4-0 at Prep Hoops 2k21. 7 footer Reece Potter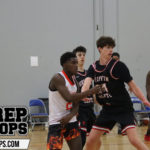 Reece Potter 6'11" | C Lexington Catholic | 2023 State KY and PG Dallas Roberts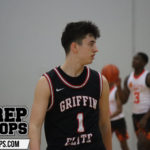 Dallas Roberts 6'1" | PG North Oldham | 2023 State KY had good weekends while Bradin Nelson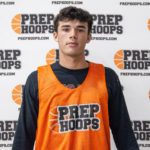 Bradin Nelson 6'3" | PG Webster County | 2023 State KY kicked in 23 points in the last game of the weekend.
17u:
Reed Sheppard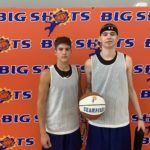 Reed Sheppard 6'3" | PG North Laurel | 2023 State #67 Nation KY and Mitchell Rylee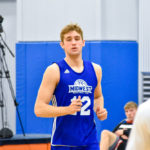 Mitchell Rylee 6'8" | C Covington Catholic | 2022 State KY play for Midwest in Ohio. No stats or record were provided but their director said those two "went off in Indy".
Louisville Storm Ellis did not provide a record but Kam Jones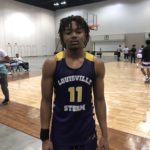 Kam Jones 6'1" | CG Central | 2022 State KY averaged 23 points, 3 rebounds, 2 assists and 3 steals per game for the weekend. 
Griffin Elite went 4-1 for the weekend. Jevonte Turner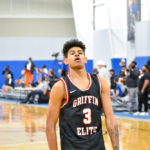 Jevonte Turner 6'2" | CG Knox Central | 2022 State KY was good while Justin Becker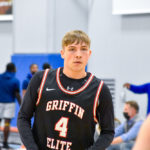 Justin Becker 6'6" | SF Robertson County | 2022 State KY , Brady Bell Brady Bell 6'6" | SF Russell | 2022 State KY and Tanner Walton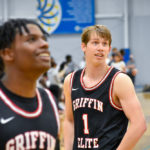 Tanner Walton 6'3" | CG Lexington Christian | 2022 State KY all had standout games.