After a different type of season, we finally got the opportunity to evaluate a lot of talent over the summer and in doing so we were able to come out with our brand new class of 2023 rankings! Enjoy this free overview, and be sure to stay tuned over the next few weeks as we break down content including new faces, stock risers and positional rankings as well.
Take a look at the entire 2023 class rankings here.
Expanded Rankings and Changes in the Top 10
Due to our ability to see and evaluate new players, we have updated our rankings from 60 to 100 prospects, with over 45 new players in the list. We also have some changes in the top 10. While Caleb Foster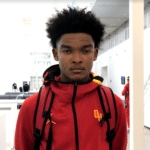 Caleb Foster 6'4" | PG Notre Dame | 2023 CA-S of Oak Hill Academy remains at #1 as he's considered a consensus top 15 player in the country. Despite dealing with a long leg injury, John Marshall's Dennis Parker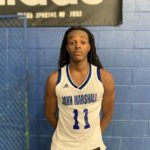 Dennis Parker 6'6" | SF John Marshall | 2023 State #89 Nation VA Jr. moves up to #2 after his showing this spring and summer, while DeShawn Harris-Smith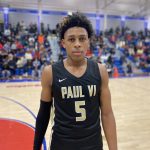 DeShawn Harris-Smith 6'5" | SF Paul VI | 2023 State #53 Nation VA of Paul VI moves up a spot to #3. Carter Lang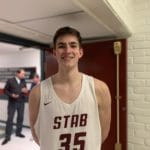 Carter Lang 6'9" | C St. Anne's Belfield | 2023 State #199 Nation VA of STAB moves up the most in the top 10, moving up 6 spots from #10 to #4, and Jamie Kaiser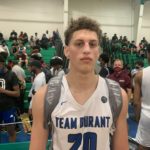 Jamie Kaiser 6'6" | SF IMG Academy | 2023 State #67 Nation FL of Bishop Ireton moves from #9 to #7.
New additions to the top 10 include who transferred to Miller School from West Virginia and debuts at #6, and Trevor Smith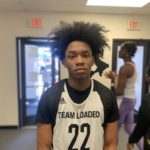 Trevor Smith 5'11" | PG Woodside | 2023 State #267 Nation VA of Woodside moves from #11 into the top 10 at #8.
Continuing to Evaluate and Update
While we were fortunate enough to have a full summer of AAU basketball and a June high school live period, we still weren't able to watch as many players as we wanted during the high school season so there's still a lot of work to do on our ends to evaluate the most players we can. We hope that the high school season will go back to normal, and through events in the fall and beyond we will have a chance to continue to update and expand our rankings moving forward.
Tons of Versatility
With certain rankings you can see if the state is being dominated by one area, or heavy in one position, but this 2023 class has great versatility throughout the state. There are players from all of the area codes in the state in the top 15, along with every position in the top 10. While the 2023 class may just now getting the opportunities to be recruited and evaluated by college coaches, we expect this class to get recruited highly by programs at all levels and with players that can fit in a lot of different systems as well.
Positional Breakdown
PG: 24
CG: 12
SG: 18
SF: 24
PF: 15
C: 11
Top 10