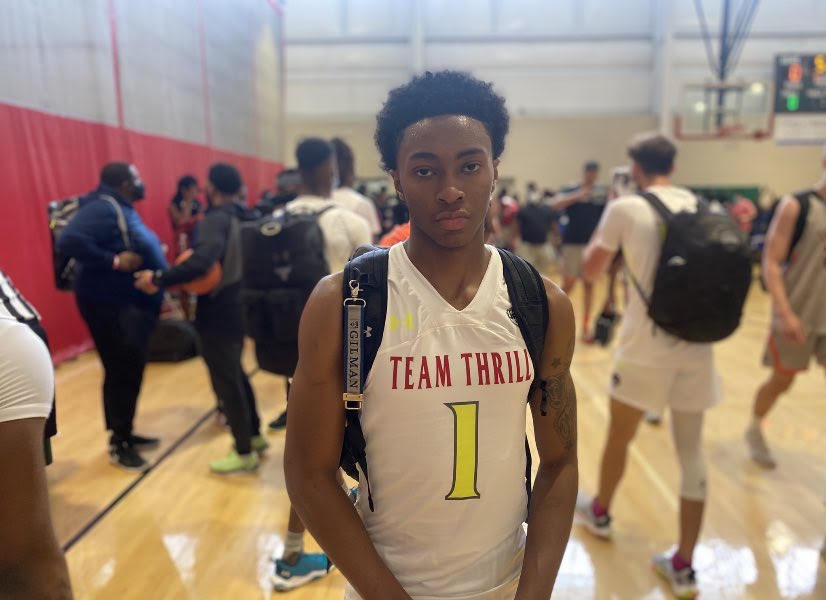 Posted On: 07/27/21 11:16 AM
The Under Armour Association Finals concluded this past weekend in Indianapolis as the Pacers Athletic Center hosted the best Under Armour sponsored teams for the three day championship. I was able to stop by and check out the action on Friday and as always, I mainly focused on the talent from the DMV. Below are five players that stood out.
2022 Noah Batchellor | 6'6 | 17U Team Thrill
This was my first time seeing Batchellor live since he has been committed to Penny Hardaway and Memphis and I walked away impressed. Batchellor was constantly playing hard and doing all of the little things to help his team. He was making smart plays, knocking down shots and found himself in the right place multiple times. He looked good in front of two of his future assistant coaches that were in attendance.
2023 David Bolding | 6'4 | 16U DC Premier
Bolding showed off some impressive speed and quickness in a win against WE R1. He brought great energy and was the spark that helped Premier hold off in beating WE R1 at the UAA Finals. Bolding has good speed and was a complete game