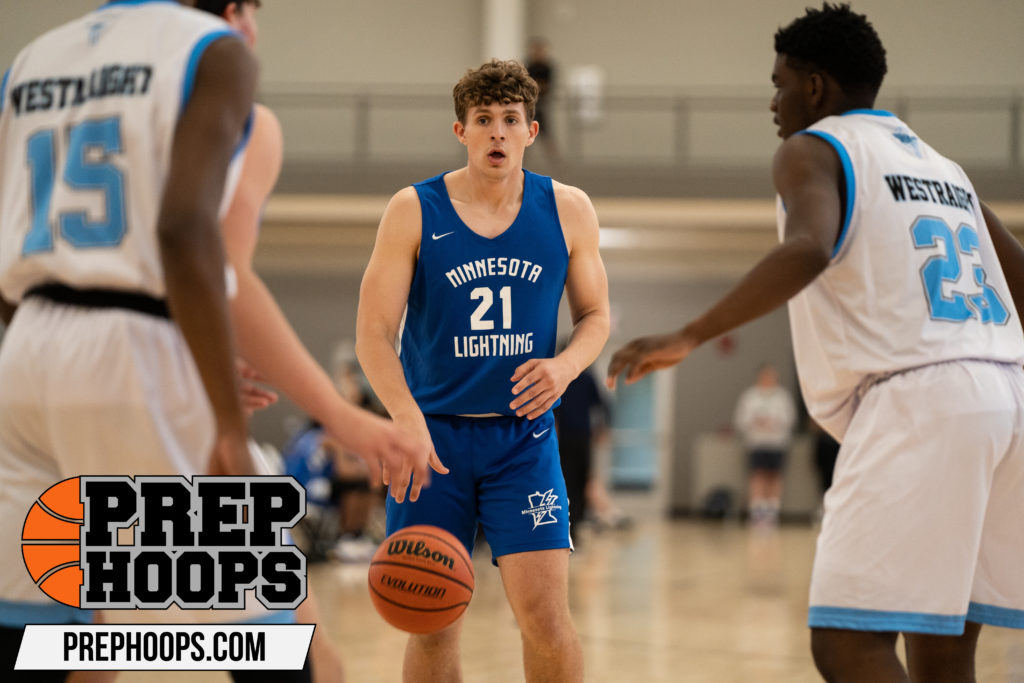 Posted On: 07/14/21 6:06 PM
Minnesota teams traveled all over the country this past weekend.  Who was the standout from each location?  Prep Hoops runs you through some names!
Atlanta One (UAA).  Sizzle went 4-3 in UAA play and the most consistent player they had was Braeden Carrington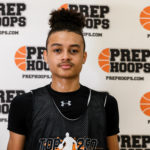 Braeden Carrington 6'4" | SG Park Center | 2022 State #141 Nation MN .  The Park Center wing was the most consistent scoring threat both as a shooter and getting near the rim.  Carrington also did some handling at times as well. Xavier offered him after a really nice weekend.  
Atlanta Two (Elite 32).  I would originally say Tre Holloman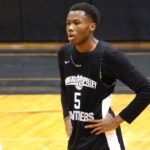 Tre Holloman 6'2" | PG Cretin-Derham Hall | 2022 State #57 Nation MN here but I think all are well aware of that.  Also need to shine the spotlight on Caleb Siwek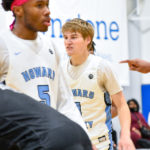 Caleb Siwek 6'1" | SG Rosemount | 2022 State MN who had a great weekend helping Pulley win four of seven games.  Minnesota is well aware of what Caleb can do as a shooter and now the south is as well.  Siwek just has that switch and when he's turned on there isn't much you can do with slowing him down. Hit seven threes and scored 23 in one game, hit five threes and scored 25 in another. 
Atlanta Three (Best of the South). In a huge win over Florida Pro, Donald Ferguson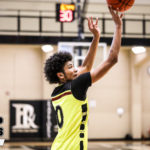 Donald Ferguson 6'1" | SG St. Cloud Tech | 2022 State MN scored 23 points in a high intensity, exciting sudden death overtime finish.  Ferguson hit two foul shots in overtime that sent the game into double overtime for the big victory.  Ferguson ranks with the best shooters in the state and now he's shown that touch in the open period. 
Birmingham. Pharrel Payne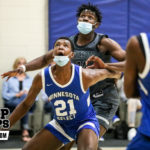 Pharrel Payne 6'9" | C Park Of Cottage Grove | 2022 State #84 Nation MN was named first team All Tournament along with four other nationally ranked talents.  Mekhi Collins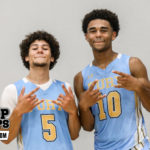 Mekhi Collins 6'5" | PF Mankato West | 2022 State MN of Minnesota Fury was named to the second team.  Payne performed like one of the nation's bigs against nationally ranked players.  Collins was among the top stock raisers of the entire state after a great weekend.  
Des Moines. The Minnesota Lightning won the Super 16 event in Des Moines and one of their most consistent players game to game was 6'2 strong wing Ethan Forthun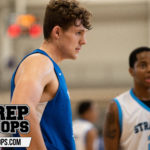 Ethan Forthun 6'2" | SF Southland | 2021 MN .  The Southland High School multi sport talent was one of the Lightning most consistent scoring threats but it went beyond that.  He was among their most consistent players all around. 
Hoover. BJ Omot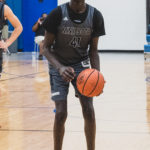 BJ Omot 6'8" | PF Mankato East | 2022 State #231 Nation MN had four double figure scoring games this weekend but the 13 of 17 shooting, 30 point game against Mass Rivals is the one that really grabs my attention from the 3SSB box scores.  Omot is capable of scoring in bulk and a 13 of 17 mix of attack and hitting jumpers is what the 6'7/6'8 prospect does. 
Omaha.  Elk River guard Parker Behne Parker Behne 5'11" | PG Elk River | 2022 State MN is gaining steam as an emerging senior.  The Comets Belka squad played both MoKan EYBL teams and the second Lincoln Supreme team meaning the opponents were tough but the lefty from Elk River found a way to consistently produce with every game.  Hard working player that should start being talked about as one of the better shooters.