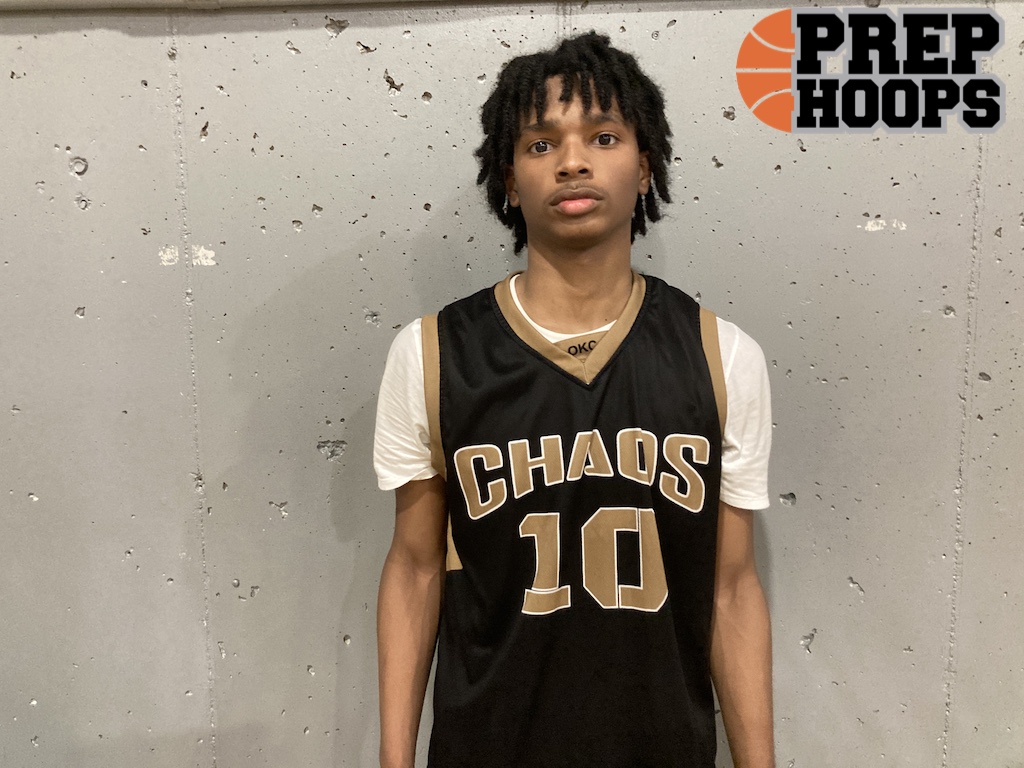 Posted On: 07/3/21 10:30 AM
Shooters shoot regardless of circumstance, and after his first attempt was blocked on the left wing, Seat scored 8 points in a quick sequence to help TBB gather some separation from Oklahoma Chaos midway through the first half. He first struck on a corner 3, pumped and took the ball to the rack with his left next, then scored a third time on a 3 from the left wing, redeeming his first shot of the game.
Perry was the beneficiary of Chaos's pick-and-roll on a few occasions early in a match against Team Buddy Buckets as he played, as usual, a stabling role for his team. He finished physically through contact throughout the game.
Goff-Brown was cooking from about mid-way through