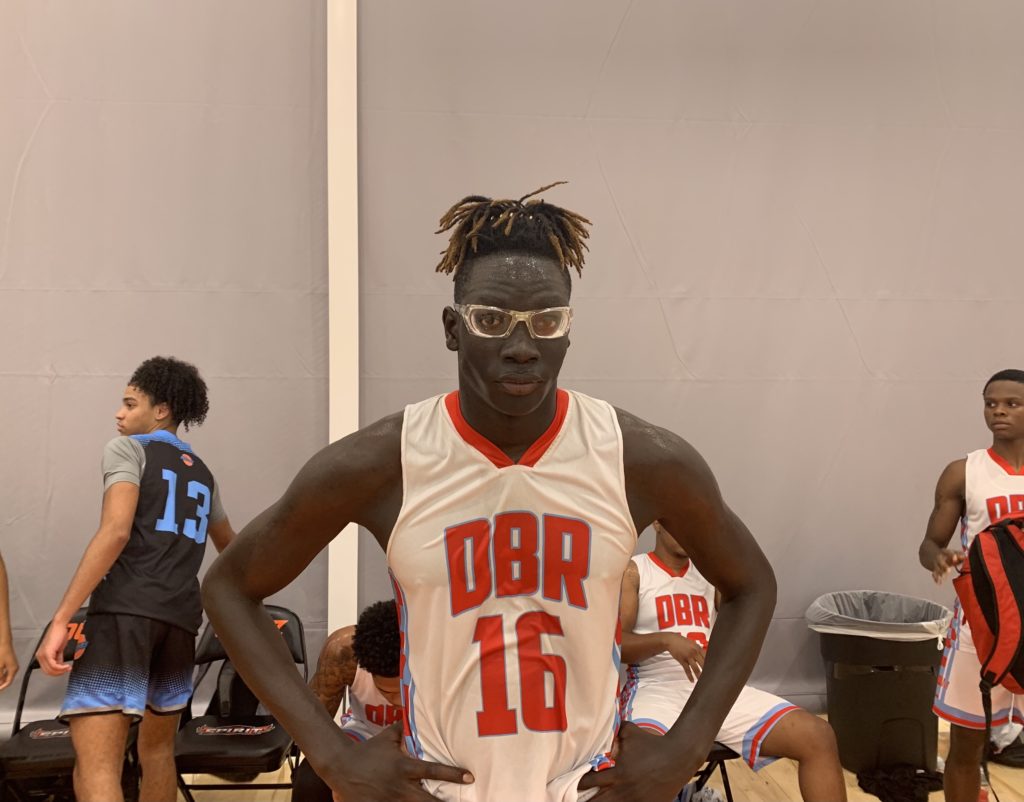 Posted On: 07/22/21 11:12 AM
July 16-18 I attended HoopSeen's The Valley Jam at the beautiful nearly brand new Ottawa University in Surprise/AZ. 
43 teams from the 15 to 17U played four showcase games over the weekend. College coaches were on hand to take in the action for the second of the three July live periods.
With half the teams in the older division I will focus this article only on 17U. 
Here were some superlatives for many different categories:
17U 1st team:
Dillan Baker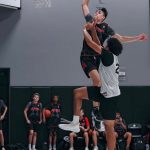 Dillan Baker 6'5" | SF Salpointe Catholic | 2022 State AZ (Apex Athletix 2022 Black)
Lareon Ginnis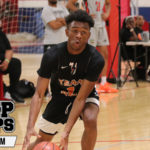 Lareon Ginnis 5'9" | PG AZ Compass Prep | 2022 State AZ (Team RHJ)
Cohen J Gonzales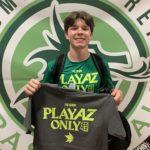 Cohen J Gonzales 5'8" | PG Mesquite | 2023 State AZ (Team Arizona Black)
Ahamed Mohamed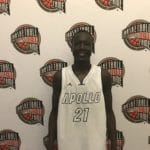 Ahamed Mohamed 6'0" | PG Apollo | 2022 State AZ (Factory)
Jayson Petty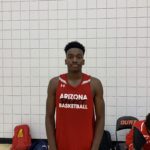 Jayson Petty 6'4" | SF Phhoenix Prep | 2022 State AZ (AZ Select Paynes)
Raydon Thorson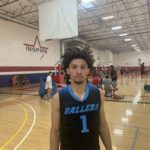 Raydon Thorson 5'11" | PG Phhoenix Prep | 2022 State AZ (AZ Junior Ballers)
LeRoy Williams LeRoy Williams 6'6" | PF Williams Field | 2021 State AZ (DBR)
17U 2nd team:
Nate Brown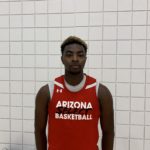 Nate Brown 6'2" | CG Phhoenix Prep post grad | 2022 State AZ (AZ Select Paynes)
Nico Castaneda Nico Castaneda 6'0" | PG Salpointe Catholic | 2021 AZ (Apex Athletix 2021 unsigned)   
Demetrus Johnson II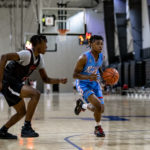 Demetrus Johnson II 6'0" | PG Bella Vista Prep | 2022 State AZ (DBR)
Isaiah Kai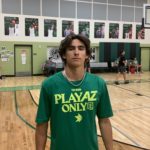 Isaiah Kai 6'1" | PG Campo Verde | 2023 State AZ (Team Arizona Black) 
Jake Lifgren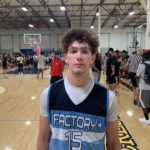 Jake Lifgren 6'1" | CG Centennial | 2022 State AZ (Factory)
Nikko Pentelute Nikko Pentelute 6'1" | CG Gilbert | 2022 State AZ (Prime Basketball)
Jabar Wheatley Jr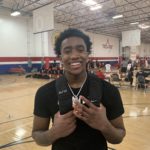 Jabar Wheatley Jr 6'2" | SG Taylor Made Prep | 2022 State AZ   (Team RHJ)
17U 3rd team:
Terrance Dixon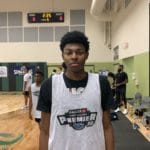 Terrance Dixon 6'8" | PF Bella Vista Prep | 2022 State AZ (Factory)
Petia Dogale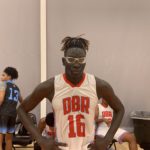 Petia Dogale 6'6" | PF Bella Vista Prep | 2022 State AZ (DBR) (Pictured)  
Rene Gallegos Rene Gallegos 6'5" | SF Sahuaro | 2021 AZ (Apex Athletix 2021 Unsigned)
Dillan Baker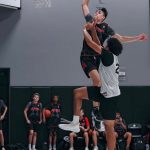 Dillan Baker 6'5" | SF Salpointe Catholic | 2022 State AZ (Apex Athletix 2022 Black) Lareon Ginnis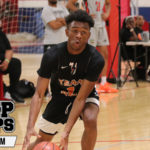 Lareon Ginnis 5'9" | PG AZ Compass Prep | 2022 State AZ (Team RHJ) Cohen J Gonzales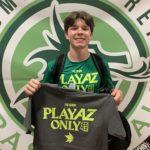 Cohen J Gonzales 5'8" | PG Mesquite | 2023 State AZ (Team Arizona Black) Ahamed Mohamed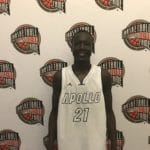 Ahamed Mohamed 6'0" | PG Apollo | 2022 State AZ (Factory) Jayson Petty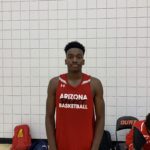 Jayson Petty 6'4" | SF Phhoenix Prep | 2022 State AZ (AZ Select Paynes) Raydon Thorson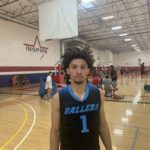 Raydon Thorson 5'11" | PG Phhoenix Prep | 2022 State AZ (AZ Junior Ballers) LeRoy Williams LeRoy Williams 6'6" | PF Williams Field | 2021 State AZ (DBR) 17U 2nd team: Nate Brown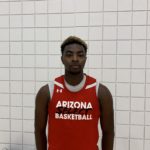 Nate Brown 6'2" | CG Phhoenix Prep post grad | 2022 State AZ (AZ Select Paynes) Nico Castaneda Nico Castaneda 6'0" | PG Salpointe Catholic | 2021 AZ (Apex Athletix 2021 unsigned)    Demetrus Johnson II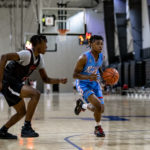 Demetrus Johnson II 6'0" | PG Bella Vista Prep | 2022 State AZ (DBR) Isaiah Kai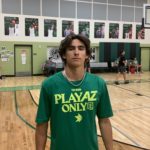 Isaiah Kai 6'1" | PG Campo Verde | 2023 State AZ (Team Arizona Black)  Jake Lifgren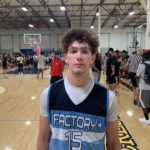 Jake Lifgren 6'1" | CG Centennial | 2022 State AZ (Factory) Nikko Pentelute Nikko Pentelute 6'1" | CG Gilbert | 2022 State AZ (Prime Basketball) Jabar Wheatley Jr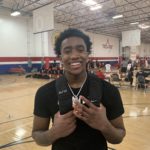 Jabar Wheatley Jr 6'2" | SG Taylor Made Prep | 2022 State AZ   (Team RHJ) 17U 3rd team: Terrance Dixon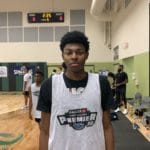 Terrance Dixon 6'8" | PF Bella Vista Prep | 2022 State AZ (Factory) Petia Dogale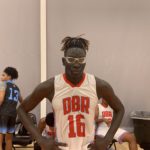 Petia Dogale 6'6" | PF Bella Vista Prep | 2022 State AZ (DBR) (Pictured)   Rene Gallegos Rene Gallegos 6'5" | SF Sahuaro | 2021 AZ (Apex Athletix 2021 Unsigned) Eli Johnson Eli Johnson 5'10" | CG Gilbert | 2022 State AZ (Prime Basketball)    Carson Ledbetter Carson Ledbetter 6'6" | PF Casteel | 2022 State AZ (Pumas) Blessing Nwotite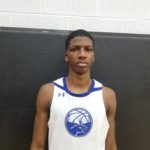 Blessing Nwotite 6'3" | SG Paradise Honors | 2022 State AZ (Factory) Noah Peterson Noah Peterson 6'3" | SF Highland | 2023 State AZ (Team Arizona Black)  Best clutch performances: Josh McKinney Josh McKinney 6'2" | CG Heritage Mesa | 2022 State AZ (Southwest Stars)  https://twitter.com/HoopSeenWest/status/1416569883727335426 Fareed Burton Jr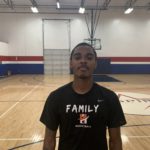 Fareed Burton Jr 6'1" | PG Taylor Made Prep | 2022 State AZ (Team RHJ) (Hit a 3 at the buzzer to beat Team Rampage) Best motors/best on-ball defenders: Ahamed Mohamed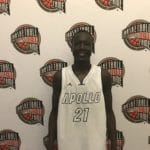 Ahamed Mohamed 6'0" | PG Apollo | 2022 State AZ (Factory) Jayson Petty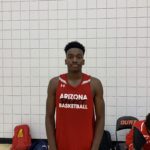 Jayson Petty 6'4" | SF Phhoenix Prep | 2022 State AZ (AZ Select Paynes) Lareon Ginnis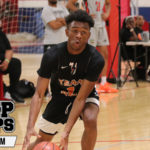 Lareon Ginnis 5'9" | PG AZ Compass Prep | 2022 State AZ (Team RHJ) Best passers: Demetrus Johnson II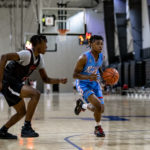 Demetrus Johnson II 6'0" | PG Bella Vista Prep | 2022 State AZ (DBR) Raydon Thorson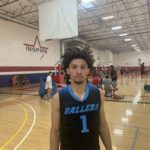 Raydon Thorson 5'11" | PG Phhoenix Prep | 2022 State AZ (AZ Junior Ballers) Top wing athletes:  Jabar Wheatley Jr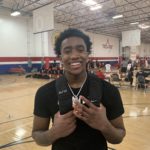 Jabar Wheatley Jr 6'2" | SG Taylor Made Prep | 2022 State AZ   (Team RHJ) Elijah Thomas Elijah Thomas 6'5" | SF Skyline Prep | 2022 AZ (Factory)  Top forward athletes/top shot blockers: Terrance Dixon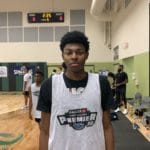 Terrance Dixon 6'8" | PF Bella Vista Prep | 2022 State AZ (Factory) Petia Dogale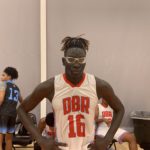 Petia Dogale 6'6" | PF Bella Vista Prep | 2022 State AZ (DBR) Need a Bucket? Cohen J Gonzales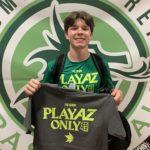 Cohen J Gonzales 5'8" | PG Mesquite | 2023 State AZ (Team Arizona Black)  Jake Lifgren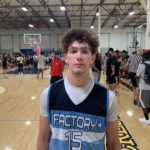 Jake Lifgren 6'1" | CG Centennial | 2022 State AZ (Factory) Strongest player in event: LeRoy Williams LeRoy Williams 6'6" | PF Williams Field | 2021 State AZ (DBR) Top sniper duo: Eli Johnson Eli Johnson 5'10" | CG Gilbert | 2022 State AZ (Prime Basketball)    Nikko Pentelute Nikko Pentelute 6'1" | CG Gilbert | 2022 State AZ (Prime Basketball)    Biggest sleepers: Nico Castaneda Nico Castaneda 6'0" | PG Salpointe Catholic | 2021 AZ (Apex Athletix 2021 unsigned)    Jose Salas-Zorilla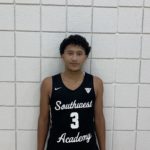 Jose Salas-Zorilla 6'0" | PG Camp Verde | 2022 State AZ (Southwest Academy) Back to the Basket Scorer:   Carson Ledbetter Carson Ledbetter 6'6" | PF Casteel | 2022 State AZ (Pumas) Seems to improve in every showing: Matias Kroese Matias Kroese 6'4" | SF Tucson Magnet | 2022 State AZ (Apex Athletix 2022 Black)  Jeffrey Goodere Jeffrey Goodere 6'9" | C Taylor Made Prep | 2021 State AZ (Factory)