The Life Changers 2022 squad went 4-0 last weekend at The Stage AAU event in Franklin, Tennessee.
The team received contributions from each player that touched the floor.
Here are the positives from Life Changers 2022.
Nehemiah Ausley is coming into his own
The rising senior had a 30-point performance against EENG Hoopers 2022 on Sunday. Ausley was making shots from the perimeter, slashing to the basket, making solid passes and playing competitive defense. He's a prospect that's hard to pull off the floor because of his competitiveness and willingness to help his team win a contest. Many people only get to see Ausley during the summer. He attends Christian Brothers High School and has had to wait his turn since the Purple Wave had a strong 2021 class ( Reese McMullen Reese McMullen 6'2" | SG Christian Brothers | 2021 State TN , Eli Federman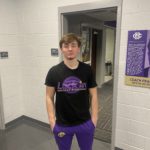 Eli Federman 5'10" | PG Christian Brothers | 2021 State TN and Harrison Kelly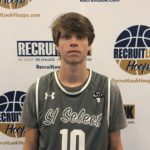 Harrison Kelly 6'0" | SG Christian Brothers | 2021 State TN ) and a one-two punch in 2022 ( Chandler Jackson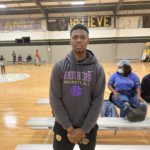 Chandler Jackson 6'5" | CG Christian Brothers | 2022 State #87 Nation TN and Zion Owens Zion Owens 5'10" | PG Christian Brothers | 2022 State TN ). This upcoming season, Ausley could make a name for himself if he's given the opportunity to do so. After Sunday's showing, it's going to be hard to not give him a chance.
Kyzar, Shoemaker and Lee are unselfish wings
Drew Kyzar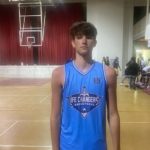 Drew Kyzar 6'6" | SF MHEA | 2022 State TN , Luke Shoemaker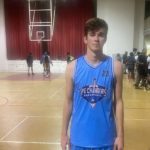 Luke Shoemaker 6'6" | SF MHEA | 2022 State TN and Michael Lee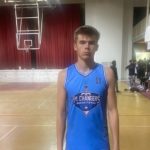 Michael Lee 6'6" | SG Munford | 2022 State TN are 6-foot-6 wings that are gifted offensively. All three can make shots from the perimeter. All three can play in an up-tempo-style offense or in half-court. All three crashes the boards. Lastly, all three are unselfish. It doesn't matter which prospect scores the most points, winning the contest is the end result each player desires. After watching them last weekend, it was clear how much they enjoy playing with one another. There's no jealousy between the three. It makes head coach Brandon Bradford's job a lot easier.
Madison Taylor's presence gives Life Changers a solid backcourt
With Taylor and Ausley playing in the backcourt together, there comes flexibility. Both players can play on and off the ball. Both players can shoot at a high clip from the perimeter. Defenses are never in position to send double times to either player, because both are legit scoring threats. You will have to play straight up man-to-man defense. The way this team moves the ball and communicate with one another, it's going to be hard to stop this team on the offensive end.