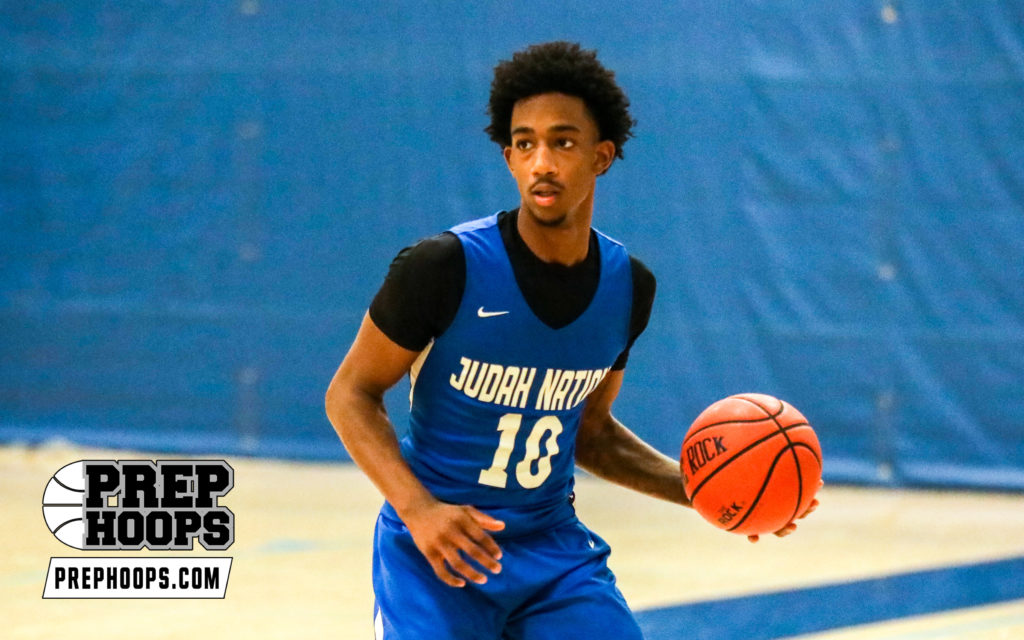 Posted On: 07/14/21 3:55 PM
Nationally ranked Kam Craft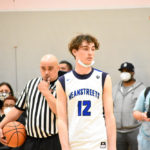 Kam Craft 6'5" | SF TSF | 2022 State #54 Nation GA and Robert Cowherd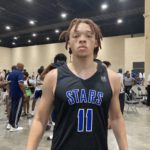 Robert Cowherd 6'5" | SG Southern California Academy | 2022 #77 Nation lead the conversation when it comes to the two shooting guards at The Platform in Birmingham.  Here's the list of the Best of the Best.
Reggie Bass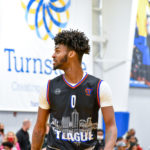 Reggie Bass 6'4" | SG Arsenal Tech | 2022 State #175 Nation IN of Team Teague (2022).  Bass had an up and down weekend at times but his up was a major performance of 29 points including 15 of 16 shooting against the Minnesota Fury.  Bass forced the Fury to foul him with just about every attack because they couldn't keep this top 150 player in front.  
Who should be watching? Bass is committed to Illinois.
Robert Cowherd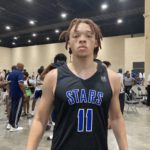 Robert Cowherd 6'5" | SG Southern California Academy | 2022 #77 Nation of Georgia Stars (2022). Cowherd is one of the toughest players I've seen compete this summer and when his feet were set, he was deadly at the arc in every game.  The three contests I watched Robert he sank 13 threes (combined) and his ability to separate with strength and get into his shot is something most two guards don't have the size/strength combination to do. 
Who should be watching? After this weekend I would say any program in need of a scoring two who doesn't have a strong lead on a guy at the high major level should make the call.
Kam Craft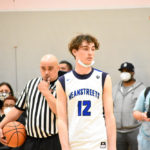 Kam Craft 6'5" | SF TSF | 2022 State #54 Nation GA of Meanstreets (2022).  The individual performance of The Platform was quite possibly Craft scoring 31 points on 12 of 18 shooting including seven threes against one of the best defenders in Birmingham.  Craft not only scored with the perimeter shot, once he hit a few long jumpers he was able to pull his man up a step, and off balance with the dribble and then he attacked the rim scoring over or past the help.  Throw in eight boards and a weekend of strong games and you have a Platform MVP. 
Who should be watching? Craft is committed to Xavier
Bryson Dawkins of Alabama Celtics (2022).  The Platform had athletic guards and wings on courts everywhere but very few of them could lift and finish going downhill like Bryson Dawkins could. His fearless explosion led to a number of basket attack finishes that most players – even some of the nationally known wings – can't do physically. 
Who should be watching? The agility and explosiveness are high major level.  That doesn't always mean the player is high major level though and I've only seen Dawkins one weekend.  The numbers seem to be there though for at least a mid-major level prospect.
Parker Friedrichsen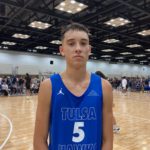 Parker Friedrichsen 6'4" | SG Bixby | 2023 State #84 Nation OK of Tulsa Hawks (2023).  The quickness of Parker's touch is something to behold.  He needs a wink of a window to knock down a shot with that sudden release and even the best defenders were sent scrambling with his quick move.  Parker is the type of player that a defender thinks they are in a good spot with and one second later Parker is going the other way.  He's a special, special shooter. 
Who should be watching? Parker is a top 100 level junior-to-be in the nation.  Any team in the nation looking for a 40 percent three point shooter should be watching.  
Camden Holter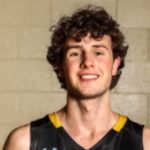 Camden Holter 6'3" | SG Minneapolis Southwest | 2022 State MN of Minnesota Fury Narum (2022). Holter had one of the better games I saw when it comes to knocking down long distance jumpers while creating shots for others.  Holter is a two guard but he can be trusted pushing the ball the other way and making the right read.  His timing on the passes were perfect plus he scored in double digits over the weekend. 
Who should be watching? Holter is a guy I could see on a D2 roster although he would make for an outstanding MIAC talent. 
Kobe Kirk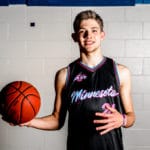 Kobe Kirk 6'3" | SG Mounds View | 2022 State MN of Minnesota Heat Grow (2022).  Scored 20 points a game this weekend and rivaled Parker (Oklahoma player listed above) when it comes to range on the jumper and quickness of release.  Kirk will not hesitate to lift into a jumper from the volleyball line and in.  He's also very good moving off the ball to find space to score inside the arc. 
Who should be watching? Kirk's ability to shoot the ball is special.  People must know that D2s don't have much for full scholarships but that doesn't mean a guy isn't a D2 player.  Not sure exactly what a D2 should be giving him number wise, but in my opinion Kirk shoots the ball at a high level and could do so for a D2. 
Jah Quinones of Judah Nation (2022).  Jah is the definition of a winner, leader, and producer.  He's one of the more physically productive guards that looks like he would overpower everybody on the floor but he does that with his guard skill.  Every game Jah will give his team double digit points, five assists, and a top team total on the glass.  Always coming at you.
Who should be watching? That's a loaded question.  Without knowing Jah I say he is a scholarship hooper, scholarship football player if he plays or not, a UFC fighter talent, and a guy that could star for Vince McMahon.  Love the way he competes and produces. 
Caleb Shaw of D1 New Mexico (2022).  Shaw played everywhere at 6-foot-5.  We saw him running the offense, playing some at the four in the post, and hitting jumpers in bulk.  A skilled wing that can be a stretch four because he knows how to play around the basket but has the skills as a passer, shooter, and handler to play the wing as well.  Scored 28 in our viewing. 
Who should be watching?  Looking forward to watching Shaw again because he looks to be an explosive scholarship shooter. 
Caleb Young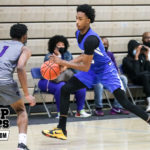 Caleb Young 6'4" | SG Pensacola | 2022 State FL of Judah Nation (2022).  I'd love to hear from somebody that saw Young not have a big time showing because if somebody tells me that, it will be a first.  He is one of the toughest players to stick with in isolation or ball screen situations because he is so quick with the ball and so sudden with the first step.  Excellent touch that he quickly gets to on balance as defenders are trying to recover from the separation. 
Who should be watching? Division one schools all day.  I'd jump after his ability to burst out of separation and knock down shots. 
Dylan Wheeler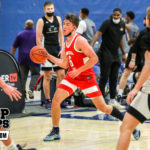 Dylan Wheeler 6'3" | SG Mounds View | 2022 State MN of Minnesota Heat (2022).  With the Heat two point guards not in Alabama, Dylan had to move to point guard and he played exceptionally well.  Wheeler still gave his team the normal double digit numbers but he also handled the ball and led his team to a winning record against quality competition.  Good shooter but more than a shooter as his understanding of the game is high.  Quite efficient. 
Who should be watching? Minnesota/Dakota area D2s for sure as Dylan already has that option.