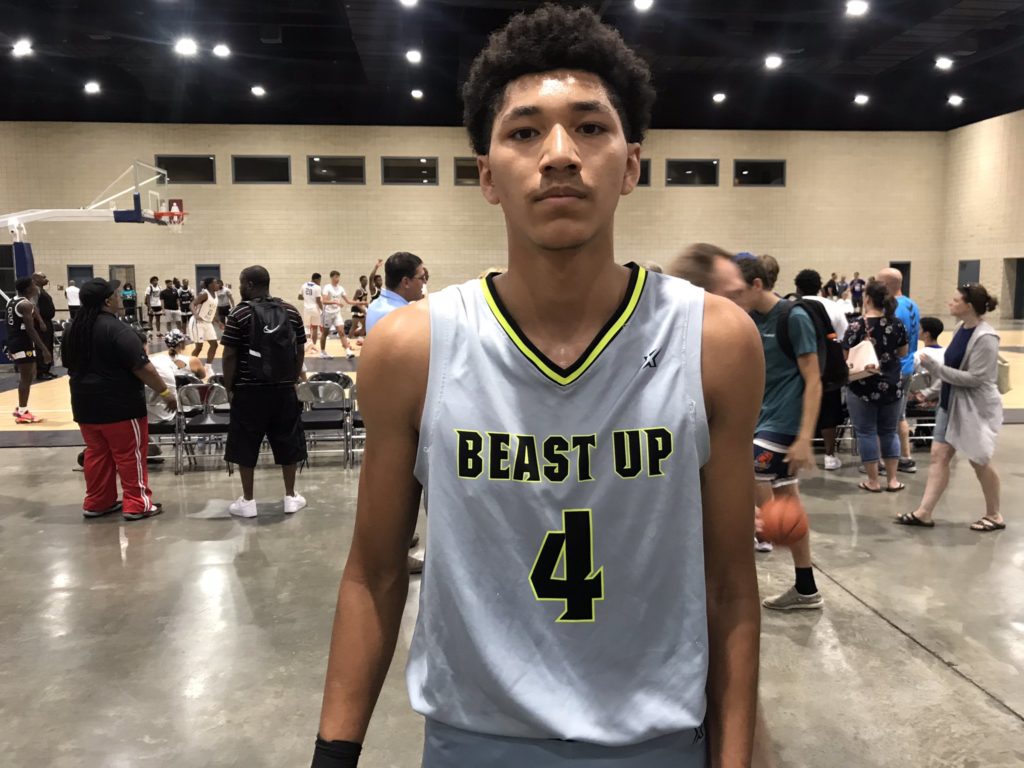 Posted On: 07/10/21 8:57 AM
College Coaches, who should you find in the gym this weekend at The Platform?  Prep Hoops gives you names of Friday standouts that earned your time the next two days.  
Roberto Avila of Meanstreets (6'9 big from Oak Forest in Illinois).  I don't know much about life but I know a big man with a touch when I see one and Roberto Avila's scoring touch is memorable.  Against both Team Teague and the Arkansas Wings Avila saw his teammates put on dunking exhibitions mid-game, while Avila calmly just finished some shots on the move to the cup, and knocked out long jumpers.  Took six shots in both games, made four in each game.  Defenses were consumed by the big name talent around him so Avila used that space to hit jumpers with range and score with a dribble or cut before the defense could move to him.  Simple and productive.  Plus, at 6-foot-9 with a touch, it's quite noteworth. 
Ryan Conwell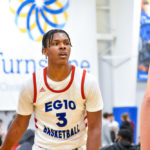 Ryan Conwell 6'3" | SG Indianapolis Pike | 2022 State #155 Nation IN of EG10 (6'3 2022 guard from Indianapolis).  Believe me Ryan Conwell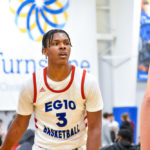 Ryan Conwell 6'3" | SG Indianapolis Pike | 2022 State #155 Nation IN has no shortage of schools watching.  Miami of Ohio, Evansville, Appalachian State, IUPUI, and others from his area had multiple coaches shoving into the coaches seats to see him play.  In fact, Conwell likely had 20 plus mid/low major schools looking on for both of his games.  The attention is there, but in my time watching Conwell on the Prep Hoops Circuit I can't help but wonder if he can play at even higher level. Conwell is as physically strong as any guard you will see and that's a big part of these rapid attacking finishes he's showcasing because the balanced finishes in small window opportunities have been one of the biggest highlights of the event.  Conwell is bursting into spaces to complete plays and often times the defenses are getting to their spots, Conwell is just so quick and his body control to complete are just better.  He's knocking down jumpers at a high rate, defending with determination, and making explosive attacking plays that few can make.  One of the better players I've seen on the Prep Hoops Circuit this year. 
Colby Garland of Arkansas Wings (6'1 2022 guard from Little Rock).  I you have seen Nate Mason play (former Minnesota Gopher All Big Ten first teamer) than you have a picture of what Garland can do.  Colby isn't as big as Nate so maybe he's like a mid/low-major type version but the way Colby Garland touches in jumpers in small windows is special.  Any fault in the defensive crack is an opening for Garland to quickly snap his wrist and put points on the board.  Don't underestimate his ability to catch you sleeping and get to the cup, but that jumper is what people are going to be calling him on for certain.  Colby had 35 points against some of the best defenders in Minnesota frustrating them to the point of madness because they actually did a solid job, Garland was just better.  If it hadn't been for a cramp he would of followed the 20 he put on EYBL Meanstreets with a 40 spot against D1 Minnesota.  The 35 points on 12 of 18 shooting (8 of 9 at the line) was still pretty impressive.  A playmaker to get on your radar! 
Antwaun Massey of KC Spurs (6'8 2022 forward from Minnesota Prep Academy).  Massey was at Minnesota Prep Academy last winter and will be again this winter as he's moved to the 2022 class.  I have moved into the category of "Massey is special" category.  I fully believe that one day we will be watching him play for a quality mid-major or maybe even a high major team.  Massey's length, explosive bounce, rapid sprint up the floor, and regular motor at his size are simply rare.  He has the type of frame that can be taught to be an elite level defender in today's world of basketball plus his length and agility will allow him to guard any type of power forward out there.  Add some upper body weight to him and this player with potential has an even higher ceiling.  Add in that the KC Spurs fall into the elite level when it comes to coaching and you have somebody that I think coaches should see very soon. 
Marvin Musiime-Kamali of HBSA (6'6 2023 guard/wing/forward of Cushing Academy).  Wait, guard/wing/forward?  Am I trying to do my own version of that ridiculous Mountain Dew commercial combining three different things?  Kind of because Marvin was so damn good against the Minnesota Heat doing so many different things, it was tough to put a label on him.  Here is this completely unknown player from out east who handled the ball for his team, posted up for his team, and defended the best Minnesota wings with constant effort. Marvin led his team to a win and he did it by being the most impossible player on the floor to blockout, and then going the other way to run his offense.  Marvin put the game away at the foul line, and just before that he contested a shot that forced an airball.  All out effort doing a lot of everything.  
Davion Sykes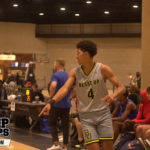 Davion Sykes 6'6" | SG Duncanville | 2022 State TX of Beast Up (6-5 2022 wing of Duncanville).  Texas-Arlington has earned my respect.  As the first D1 school to offer and get Davion Sykes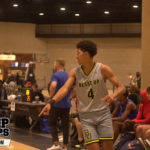 Davion Sykes 6'6" | SG Duncanville | 2022 State TX on campus, they are ahead of the game right now.  Sykes was one of my favorite players to watch on Friday as he brought everything at EG10.  Sykes had a loud and long defender in his face and not once did he crack an expression.  Sykes just went at his man for 23 points touching shots over length, or beating that length and getting it on his hip while he completed plays for And1 finishes or tough scores followed by a quick sprint the other way.  Great separation game that must be defended by a longer player of Sykes will just score over the top. The demeanor and confidence of Sykes is not common and should be on the verge of something specaial.
Caleb Young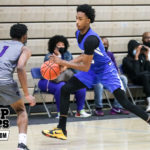 Caleb Young 6'4" | SG Pensacola | 2022 State FL of Judah Nation (6'4 2022 guard from Pensacola).  They don't get much harder to guard that Caleb Young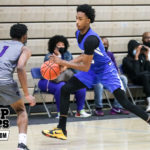 Caleb Young 6'4" | SG Pensacola | 2022 State FL .  Young was so confident in his ability to control the defender, and beat the defender when he needed to, it was a question of when, not if.  Initial defenders couldn't guard Young and the second defender had trouble covering space quick enough to get to his attack. He forced the opponents to foul him or get scored on, and there was a lot of both items on Friday.