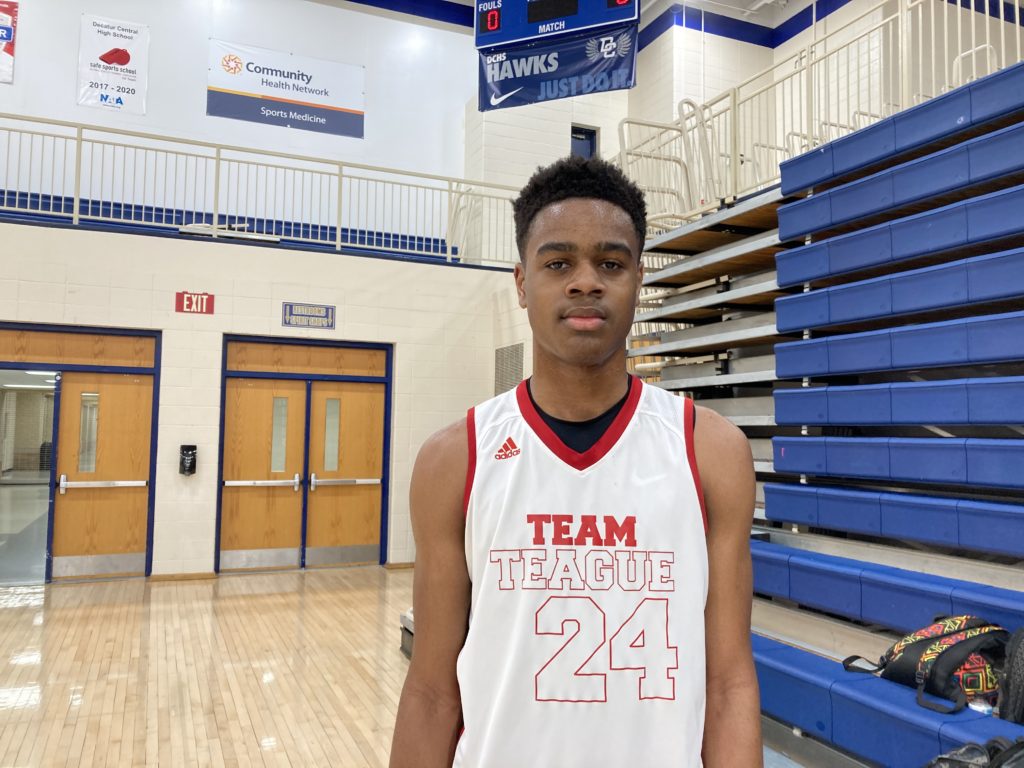 Posted On: 07/10/21 11:43 AM
The Platform kicked off Saturday in Birmingham, Alabama, and the Birmingham Jefferson County Civic Center (BJCC) was overflowing with top prospects and elite Division I programs. For some players, this may be their one shot to get noticed by the program of their dreams, and by the way, players competed Saturday, it was obvious that they understood the opportunity in front of them. Below is a list of 15U players that did their best to seize the moment and stand out.
Jalen Haralson 6'5/170 PG, Team Teague c/o 2025
You read that right, Jalen is a 6'5 point guard going into the 9th grade. The potential on this kid is flat-out limitless. He showed an ability to play all 5 positions with ease, but his most impressive attributes were his feel for the game and the way he made everything looks so easy and effortless. He can score, pass, rebound and finish at the rim with the best of them. Nobody in the 15U division stood out more than this kid on day 1.
Lamontae Cross 5'7/150 PG, 94 Feet Elite c/o 2024
Lamontae is one of the smallest players in the entire division, but he is ALL DAWG. This kid plays with the type of fire and leadership that college coaches salivate over. Using his elite speed and handles he broke down the defense at will, finding the open man down low for easy layups and open jump shots. He also consistently made the defense pay from deep when players had the audacity to go under screens when defending him.
Rashad Williams 6'7/185 PF, Woodz Elite c/o 2024
Big, strong athletic kid with plenty of room for another growth spurt in the future.   He flashed really good footwork and hands, catching tough passes in traffic and using his strength to get offensive rebounds and critical layups to help his team in the clutch of their first game. Rashad was a complete monster, and the scary part of his game is, he is just scratching the surface of his development.
DJ Hamlett 6'4/165 SG, Bama Celtics c/o 2024
DJ is an athletic kid with elite versatility. He plays at his own pace and refuses to let the defense speed him up. He handles the ball well, rebounds, and scores at a really good level. His patience on both offense and defense allowed him to consistently make not only the right play but timely plays all day.
Hubert Caliste 6'4/205 PF LivOn Fleur c/o 2024
Hubert was a grown man on day 1. He knows how to use his size and strength to get defenders off balance and punish them on the offensive and defensive glass. He has nice touch around the rim and flashed a good handle on the ball in transition. Hubert also displayed his feel around the perimeter hitting a number of outside shots with good consistency and a nice touch.