Over this past weekend, the Hoop Group Jam Fest brought out all of the top players and coaches from across the country. Players from the tournament showcased their skills and displayed many highlights for the spectators. Here were some of the most exciting players to watch  
Chance is a 6'5, 175 pound guard who was very impressive over the weekend with his decision making and playmaking abilities. He continues to show why he is moving up the National List for the Class of 2022. Chance can be played at the 1-3 positions because of his length, shooting, and court vision. His IQ is off the charts. Please keep this player on your radar!
Javon Adams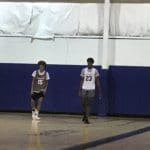 Javon Adams 6'9" | PF Olympus Prep | 2022 State NJ -G/F-2022-Olympus Prep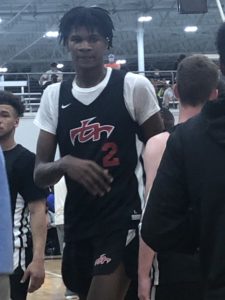 Javon is a 6'9, 205 pound wing who dominated during the tournament. He really understands the game and spacing on the floor. Javon did a good job knocking down mid range shots as well as dishing dimes to his teammates. Javon is receiving multiple D1 offers as we speak, and his stock continues to rise. 
Darryl Simmons-G-2023-Putman Science Academy High School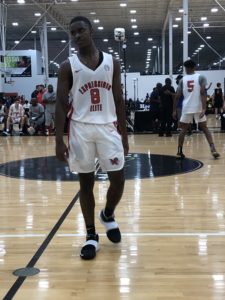 Darryl is a 5'11, 150 pound point guard who handles the ball well and plays under control. He is a right hand shooter, but finishes with his left at a high level. He can also knock down shots behind the arc efficiently. Defensively, he is quick and can defend both guard positions. If he continues to get stronger, I can see him playing on the D1-D2 level.
Nix Verano-G-2022-La Salle College High School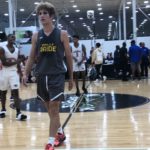 Nix is a 6'3, 180 pound shooting guard who is very quick and athletic. He finishes well around both sides of the rim, he can handle the ball, and he can defend. He brings a ton of energy to the floor for his team. Defensively, he likes to defend 94 feet which really sets him apart. If he continues working on his 3-point shot, he will attract many D1-D2 offers.
Jalen Duren-C-2022-Montverde Academy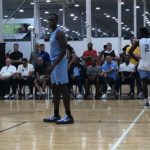 Jalen is a 6'10, 230 pound center who displays all the skills and attributes to play on the next level and in the pros. He is very athletic, dominate in the paint, and communicator on and off the court. He has very good footwork and can cover space quickly. If he continues working on his midrange and outside shot, sky is the limit for this guy. Must see!