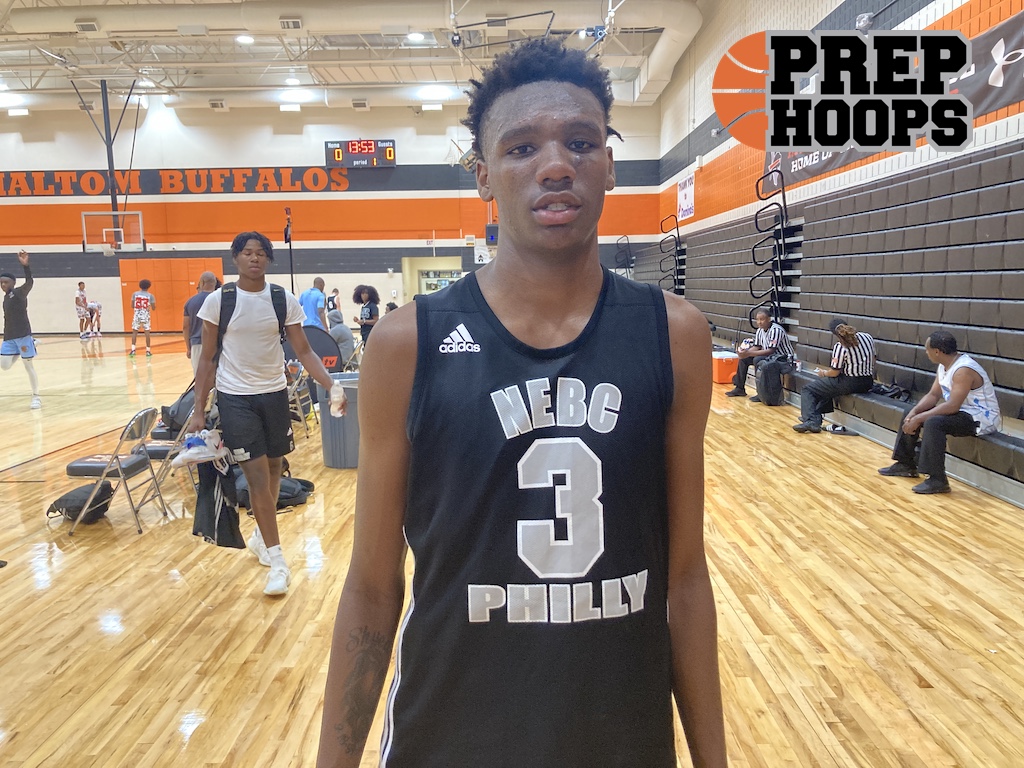 Posted On: 07/23/21 9:30 PM
The 15s had their own venue to play their games during the Prep Hoops Exclusive event in Dallas-Fort Worth. Haltom High saw some of the best rising sophomores in the land play in their gym. On the final Sunday of the Exclusive, I got a chance to cover the 15s (class of 2024). From that Sunday, I will review who were some of the best 15s who played that day.
Askia Bullie (5'10") / DTM Eite Chicago 2024
Bullie was a Chicago guard who played with a slight chip on his shoulder.  The chip helped him play better I think.  Bullie spent a lot of time driving to the basket and his willingness to do so was one his better attributes.  He is an active guard who plays hard on both ends of the floor.  Those attributes will be very appealling to coaches as he moves forward.  
JJ Hernandez (6'4") / Swish Chicago 2024
The Swish Chicago team was very formidable on Sunday and Hernandez was a big part of that.  He is an athletic forward who can guard multiple positions on the floor.  Hernandez is also a very good rebounder and tracks the ball well when