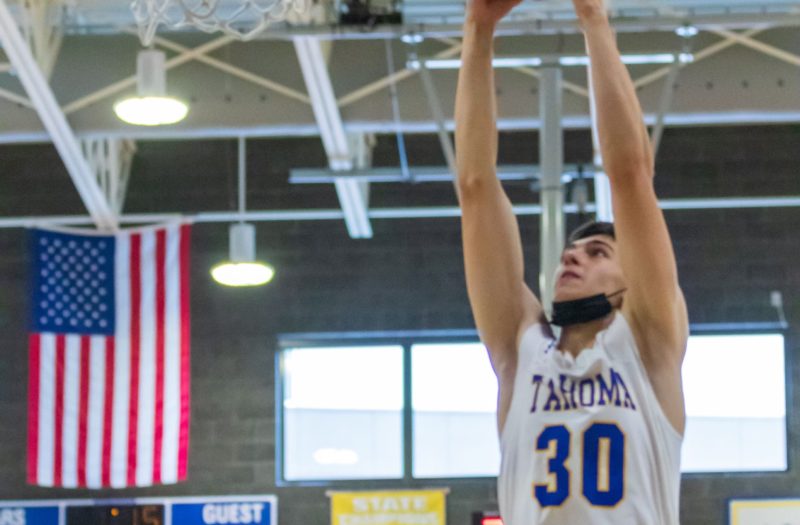 Posted On: 07/23/21 2:48 PM
Rankings for the class 2022-24 will be updated at the end of the summer and several players will be moving up those lists. Some will be newly added, and others will be added to our Watch Lists.
With our previous number one ranked 2022 player in the state Koren Johnson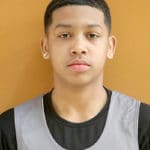 Koren Johnson 6'3" | SG Wasatch Academy | 2022 #83 Nation WA transferring to Wasatch Academy in Utah, Prep hoops will have a new number one class of 22 player when rankings are updated at the end of the summer. 
Due to the Covid interrupted and postponed WIAA season, viewing of players was a bit challenging. Now with summer leagues and the Grass Roots seasons in full effect, a more clear picture of the state's top prospects is coming into view.
Some of the top movers and those breaking into the rankings are detailed below.
Jonas La Tour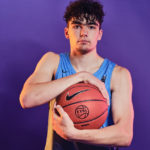 Jonas La Tour 6'5" | SG North Kitsap | 2022 State WA 6-5 Shooting Guard 2022 North Kitsap High School- Seattle Rotary 17U
Current State Rank: 19
LaTour has had games of 12, 20, and 24 for Rotary on EYBL circuit and hit three of seven threes while leading his team in scoring in a recent win. This is an impressive feat considering the D1 level of talent of his teammates. Two area coaches told me this week LaTour should be considered a top ten 2022 recruit in the state. He has an offer in hand from D2 Seattle Pacific University. We have him currently at 19 and by the end of the summer he may very well find himself a few notches above that.
Kaden Hansen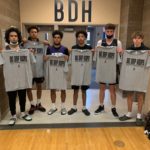 Kaden Hansen 6'0" | CG Auburn | 2022 State WA 6-0 Shooting Guard 2022 Auburn High School- Seattle Stars 
Current State Rank: 51
Hansen has always been able to score and this past WIAA season his high school team went undefeated. He was named Co-MVP of 3A/4A South Puget Sound League, scored 18 points a game, added nearly five assists and 3 steals while shooting a blistering 49% from the three point line. He has continued to impress in the Auburn Summer League by hitting deep, NBA-range threes. For the Seattle Stars he has proven he can play against top talent. 
Tayon Sessoms Tayon Sessoms 6'2" | PG West Seattle | 2022 State WA   6-2 Point Guard 2022 West Seattle High School- Emerald City
Current State Rank: Not listed as he moved in from Colorado
Sessoms is an aggressive and patient floor leader with great vision and balance. He is a team-first playmaker but skilled enough to get his own shot. Defensively he can guard 1-3 at the next level and his steady improvement from the spring until now projects well for him in the future.
Nate Harding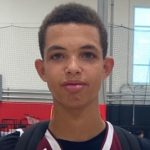 Nate Harding 6'1" | PG Chelan | 2022 State WA 6-1 Point Guard 2022  Chelan High School-  Team Lavine
Current State Rank: Watch List
Harding was named a first team All-League player at Chelan and then hit nine threes and averaged 20 points in two State Invitational Tourney games. He won the dunk contest at the East-West Classic and helped his team to a 3-1 record with wins over West Seattle, Port Angeles, and Zillah. 
Carson Talbert 6-7 Forward 2022 Tahoma High School- FOH Seattle 17U Red
Current State Rank: Watch List
Much of the early recruiting buzz out of Tahoma High School has rightfully been on Talbert's teammate Cooper Church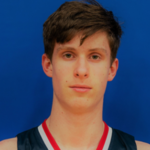 Cooper Church 6'9" | PF Tahoma | 2022 State WA but Talbert has also been opening eyes. He was named to the All North Puget Sound 4A First Team and has been a monster to deal with inside. He is comfortable with his back to the basket but can get out on the wing and run. He will finish through contact and can catch lobs at the basket for dunks off one foot. He is also a great passer out of the high post and will be a valuable piece for some college program looking for offensive versatility.
Parker Gerrits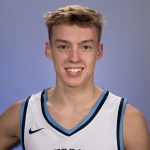 Parker Gerrits 6'2" | PG Olympia | 2023 State WA 6-1 Shooting Guard 2023 Olympia High School- Washington Supreme 16U and Roots Academy
Current State Rank: Watch List
Gerrits has been busy showcasing his skills all over the place- whether it has been for his high school team, his local AAU club or with Washington Supreme, Gerrits has consistently impressed coaches with his shooting and overall tenacity, He has an incredibly high motor and possesses the clutch gene. It is rare to find a smooth scorer who is so willing to take a charge, dive for a loose ball, block out on every shot and pick his teammates up off the floor. These intangibles plus a 4.0 GPA make him a coach's dream and his shooting and basketball IQ make him a serious D1 recruit.
Andreas Engholm 6-7 Forward 2023 Olympia High School- Washington Supreme 16U 
Current State Rank: Watch List
Engholm is a versatile big with an inside and outside game who is capable of hitting the trail three or dive to the block for the quick post up.