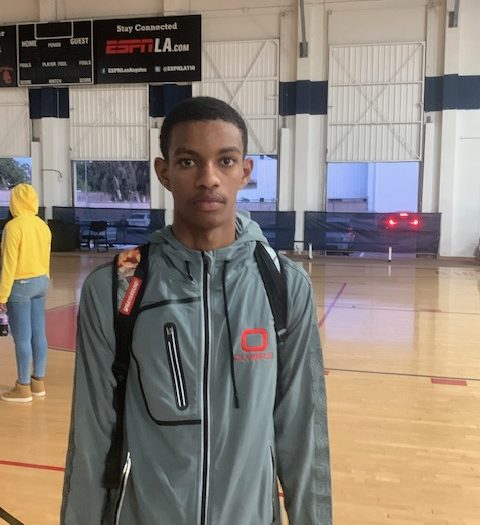 Posted On: 07/28/21 3:30 PM
The past year and half has put a lot of pressure on the class of 2021 as uncertainties surrounding the high school basketball regular season, NCAA players receiving extra years of eligibility, and a pushed back live period, have made it that much more difficult for outgoing seniors hoping to get that elusive college basketball offer.
A few of these seniors have opted to go the post graduate route and attend a prep school for a year after their senior year in high school in hopes of being able to fine tune their game and be able to put themselves on the radar of college coaches. 
That is the route that Patrick Johnson has decided to take. A senior guard at Compton High School, Johnson will be making the trek across the country next season and playing for Olympus Prep in New Jersey as part of their post grad program. With that decision, he hopes he might be able to pick up a Division 1 offer.
"I heard from some JuCo's and some D2's, but no D1's yet," Johson told Prep Hoops. "It was probably my best option as far as furthering my game."
This past season, Johnson helped lead