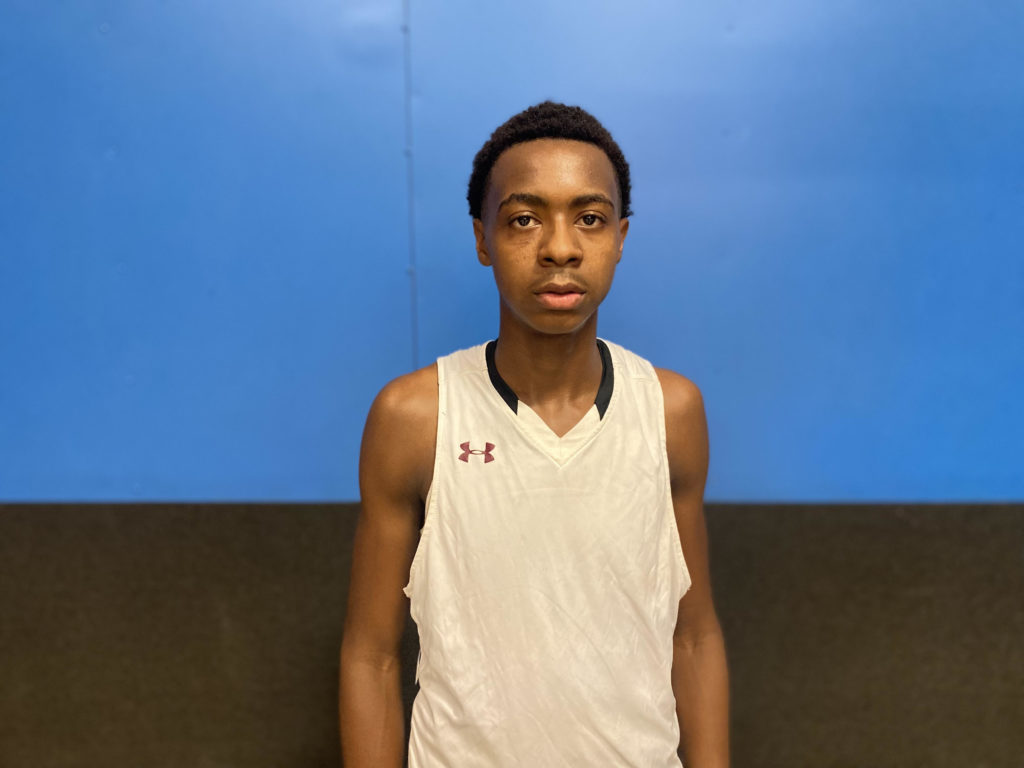 Posted On: 07/28/21 5:58 PM
There have been a handful of new faces from the Elite Basketball Academy Summer League that have caught my eye, but none more than 2022 Parkville guard Nick Jones. Jones is a 6-foot-1 guard who may not pass the eye test given how skinny he is right now, but once warm-up lines begin and you witness his explosive athleticism, your perspective begins to change.
Jones recently transferred to Parkville and will spend his senior season suiting up for the Knights, just two years removed (no season last winter due to COVID) from making a run to the final four in the Class 4A state tournament. Jones has emerged and made it evident that he'll be a big piece to the puzzle for head coach Josh Czerski this season.
"I feel like we're going to have a good year," Jones told Prep Hoops. "We're still working on building some chemistry together out here right now, but once everything comes together I think we'll be a good team in the county."
Jones will pair with 2024 guard Sincere Barfield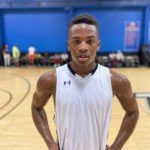 Sincere Barfield 5'11" | PG Parkville | 2024 State MD in the backcourt. Barfield is a highly-talented prospect with special athleticism as well. The two have put on an array of finishes in the open floor throughout summer league play.
"Sincere seems to be a really good teammate and I think we'll start to gel once the season comes around. It's really just about learning what each other is good at and playing off each other."
It'll be tough to find a backcourt to match their explosiveness, speed and athleticism when you scan the county landscape and given Parkville's recent success, I expect it to carry over into the 2021-22 season. 
Jones has also showed hints of a capable jumper from three off the catch. There's still room for improvement and he needs to get off the ground in that realm, but the signs that he can hit enough to make the defense respect him opens up his game off the dribble. As a defender, Jones is active in passing lanes and is always looking to cause deflections to start transition opportunities. That's where he's most dangerous in the open floor as he's a lob threat at all times and will often surprise defenders given his slender frame. 
Jones told me adding more size to his frame is a focus for him this summer and fall along with getting his handle tighter and his jumper more consistent. I wouldn't categorize Jones as a scholarship player yet, but it's certainly not out of consideration given his potential. If I was a JuCo program, I'd start tracking him closely. Division III and Division II programs should also take note and form relationships with Jones before the word gets out.
One of the more impressive misses I've seen this summer lol. But really, think '22 @ParkvilleHoops 6'1 G Nick Jones should be on the radar of JuCo's, D3 and some D2 programs. Elite explosiveness and makes an impact in various ways. pic.twitter.com/HiVhcSwEBR

— Colby Giacubeno (@ColbyGHoops) July 28, 2021