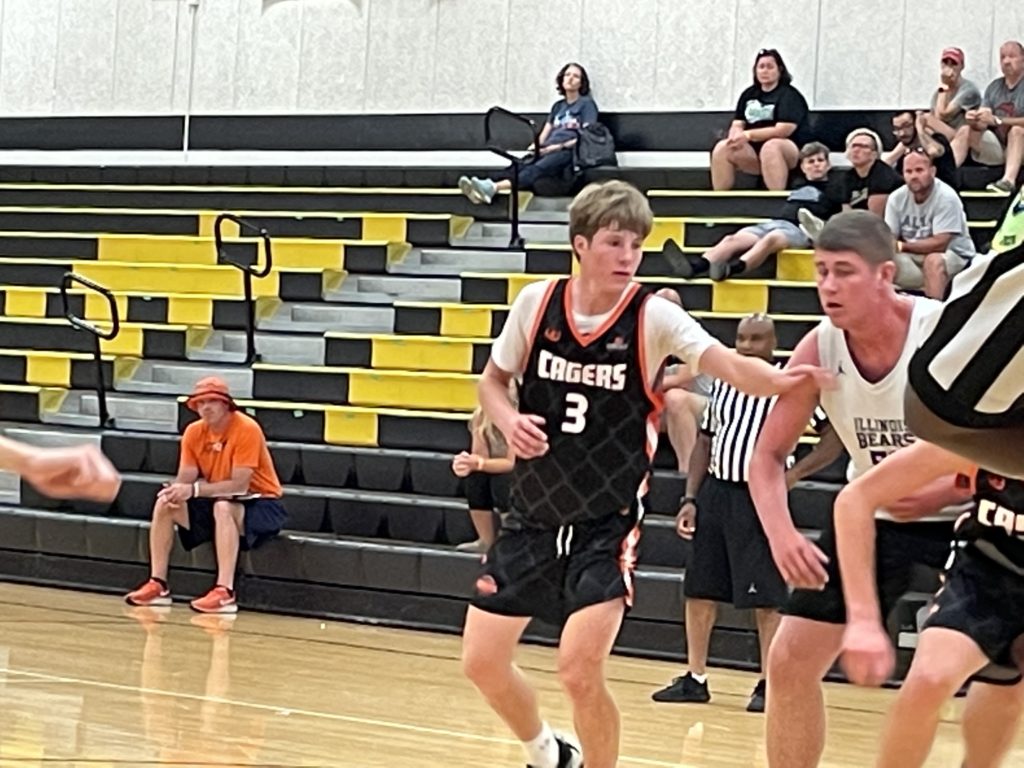 Posted On: 07/31/21 8:43 AM
 The Prep Hoops Grit Region Finals got underway on Friday evening in Fishers, IN. Here is a look at some of the top 16U standouts from opening night.
Zachary Kroetsch 6'1 Michigan Cagers: The young shooting guard was lighting it up from 3-point range in a late night victory over the Illinois Bears. He had a quick release and a high-arching shot that was pure to the tune of five 3-pointers and a high percentage.
Caden Hawkins 5'10 Illinois Bears 2023-1: A solid young point guard from Southern Illinois who display excellent court vision. He could spot open teammates anywhere. He had good patience and was under control. He can elevate on his stop and pop jumper and hit the open 3-pointer.
Donovan Barnes 5'6 Cincy Fire Elite: This small guard played big in the opening game as he scored 17 points to lead his team to a victory. He had it going from long range with five 3-pointers. He also displayed good quickness and passing ability on the move.
Quincy Winkle 6'3 MBA 2023 Regional: A solid forward who wore a lot of hats in addition to his 19 points last night. He worked the high post well as