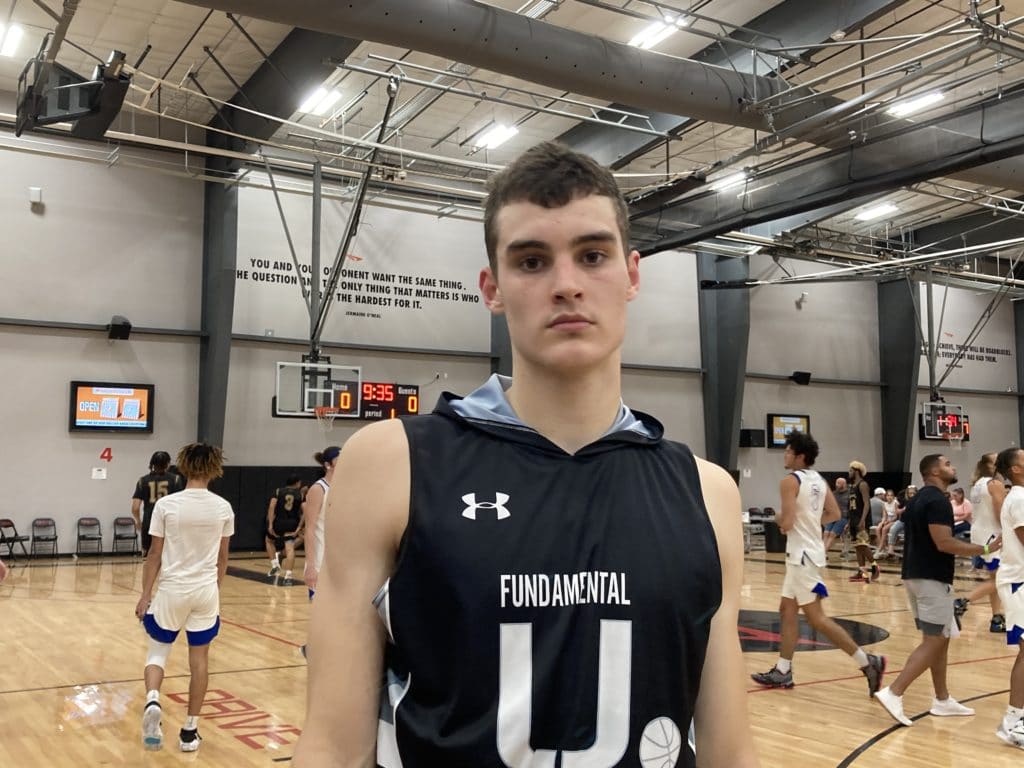 Posted On: 07/20/21 8:00 PM
Prep Hoops Exclusive had teams from all over the country in the Dallas area for the second live period.  In our post event coverage we look at some of the standout performances.  Today we have Prep Hoops Exclusive: Top Illinois Performers!
Amar Augillard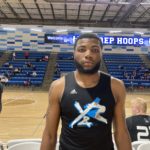 Amar Augillard 6'5" | SF Zion Benton | 2021 State IL (Young & Reckless Brim 17U)
Augillard continues to be one of the most productive players on the PHC.  The former Zion Benton combo forward will head to Core 4 Prep in Georgia for a post grad year.  He is a bowling ball with the rock in his hands getting downhill using his power and was an absolute force in transition.  With so many focusing on transfers Augillard is a player that can step into a mid-major program and impact them day 1.
Ethan Ivan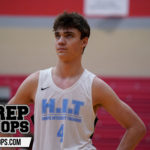 Ethan Ivan 6'7" | PF Batavia | 2022 State IL (HIT 17U)
Ivan is a skilled face up four that brings so much to the table.  He is a floor spacing power forward that can stroke it from deep.  One of the better pick and pop threats in the state.  The priority D2 prospect showcased he is more than just a shooter however.  Attacked from the mid-post area with quick drives and was mobile around the hoop finishing.  Was tough inside scoring on put backs and other post touches using good angles.
Ryan Renfro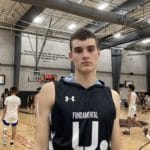 Ryan Renfro 6'7" | PF Glenbard West | 2022 State IL (Fundamental U Grey 17U)
Renfro is a five man from Glenbard West that rebounds at an extremely high level.  Athletic post that has strength and plays with a high motor.  His tenacity as a rebounder and post defender that can switch out on the perimeter is what separates him.  Finishes with power around the hoop, flashes skill, and runs the floor.  Moved into D2 territory over the last month.
Orlando Thomas (Fundamental U Grey 17U)
Thomas is a rangy lefty combo guard that can score with fluidity off the bounce.  Before his injury in their first game he was getting whatever he wanted whenever he wanted.  Creative in the lane finishing with acrobatic layups.  Hit pull up jumpers with elevation.  Picked the defense apart with his passing.  Thomas has been among the biggest stock risers of the last month in Illinois regardless of class.  D2s need to jump in.
Daniel Hong Daniel Hong 6'2" | PG Barrington | 2022 State IL (Fundamental U Grey 17U)
Hong is a scoring lead guard from Barrington that is such a fun player to watch.  Drains pull ups from mid-range and threes at a super high clip.  He was automatic when getting in the 15-18 foot range off the bounce rising above defenders and knocking in shots.  Good understanding of the game and plays with nice pace.  High end small colleges would be wise to get involved here.
Tavari Johnson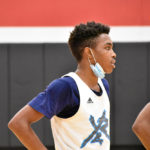 Tavari Johnson 5'11" | PG Lyons | 2022 State #171 Nation IL (Young & Reckless/Authentic Basketball 17U)
Anyone who reads what I write or follows me on twitter is very well aware of my fondness for this point guard.  He is the kind of mid-major guard that wins games in March in upset games.  Electric passer that reads the floor like a college veteran already.  Pick and roll savant.  Changes gears, burst with the ball, and finishes in the lane with floaters over bigs despite his slight frame.  Effective shooter off the bounce.
Justin Mullins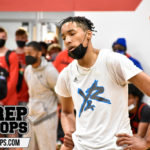 Justin Mullins 6'5" | SF Oak Park-River Forest | 2022 State IL (Young & Reckless/Authentic Basketball 17U)
Another strong weekend for this OPRF wing.  A lot of colleges had eyes on him.  He is a utility wing that will fit in at any program because of his versatility as a two way player.  Excellent perimeter defender checking both wing spots.  Offensively he is at his best in the open floor as an electric finisher, but has really made strides over the last few months as a perimeter shooter.  Mid-major player.
Damari Wheeler-Thomas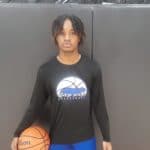 Damari Wheeler-Thomas 6'0" | PG Larkin | 2022 State IL (Young & Reckless/Authentic Basketball 17U)
Larkin point guard that is quick and shifty with the rock in his hands.  He has it on a string winning off the bounce with shake and speed.  Capable shooter in the 15-18 foot area.  Plays with nice pace.  Low-majors he is a no doubt take!
Ahmad Henderson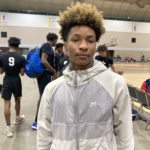 Ahmad Henderson 5'10" | PG Brother Rice | 2023 State #310 Nation IL (Young & Reckless 16U)
The youngest Y&R perimeter prospect on this list could end up being the best.  Henderson is a smaller guard, but man he gets it done.  Mid-major playmaking guard that has range on his shot to well beyond the arc.  The Brother Rice guard uses his speed in the open floor and picks apart defenses throwing dimes all around the court.  Kid is a flat out baller and winner!
Jake Fiegen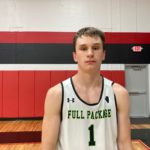 Jake Fiegen 6'3" | PG New Trier | 2023 State IL (Full Package 16U)
Want a shooter from Illinois in 2023?  There is no one better than this New Trier guard.  Good frame and an elite stroke from distance.  He is about as automatic as it comes from distance as we have seen in a while.  Quick and concise release from deep and you think it is going in every single time.  Low-majors in need of a shooter in 2023 would be wise to invest some time here.
Corbin Rutledge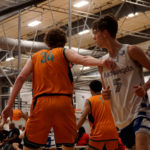 Corbin Rutledge 6'5" | SF Farmington | 2022 State IL (Archangels 17U)
Rutledge is a skilled combo forward from Farmington that has emerged over the last few months as a priority small college prospect.  Can post up smaller forwards while taking them out to the perimeter knocking in shots and winning off the dribble.  Runs the floor with fluidity.