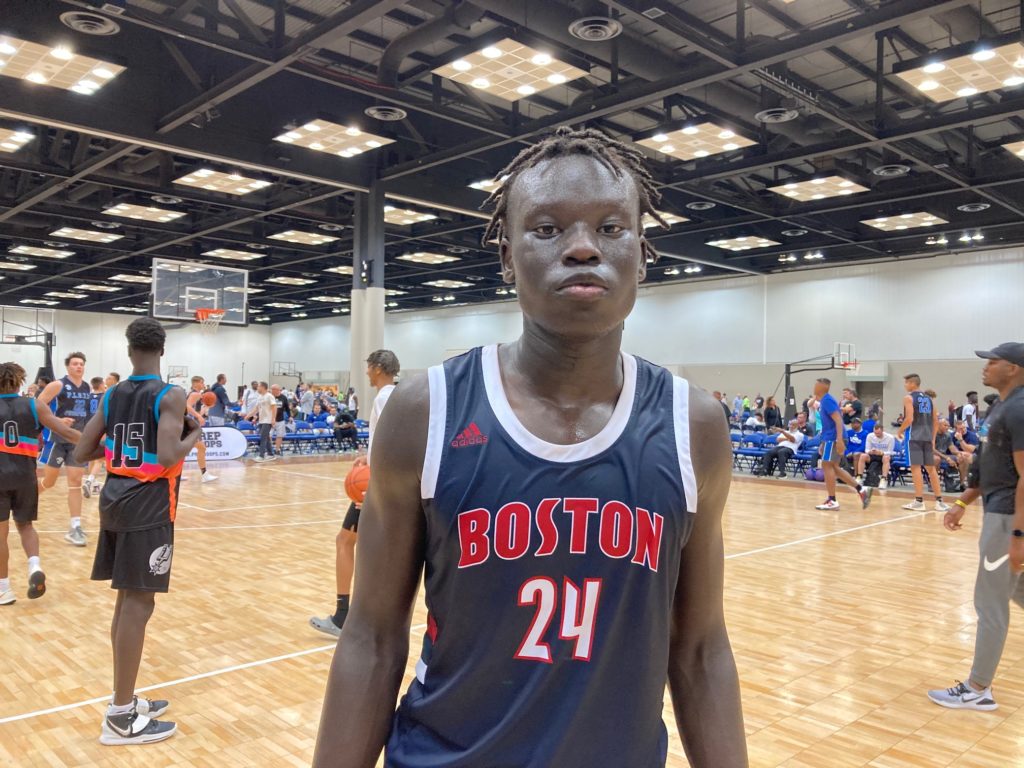 Posted On: 07/29/21 6:00 AM
Prep Hoops 2k21 over the weekend in Indianapolis was a tremendous opportunity to evaluate top talent from across the country in a setting with college coaches watching.  We look at prospects from the event in our post event coverage today with Prep Hoops 2k21: Scotty B's Top National Performers!
Reed Sheppard (Midwest Basketball Club 17U)
There was a lot of hype about Sheppard coming into the event.  The combo guard from Kentucky had recently picked up blue blood offers as a 2023 prospect.  I am sold after seeing him in multiple games over the weekend.  Sheppard is an elite shot maker that drained them from all over the floor.  Such a sound fundamental prospect that understands how to play the game.  Good runner and passed it well off live dribbles.
Ben Southerland (Midwest Basketball Club 17U)
Southerland came on strong as the weekend went along.  Combo forward with size that can knock down shots and brings athleticism to the table as well.  Made a few ultra smooth takes on the baseline for scores off the dribble.
Joshua Morissette (Middlesex Magic 17U)
Wofford commit was excellent when we saw him on Friday.  Plus shooter that drained threes at