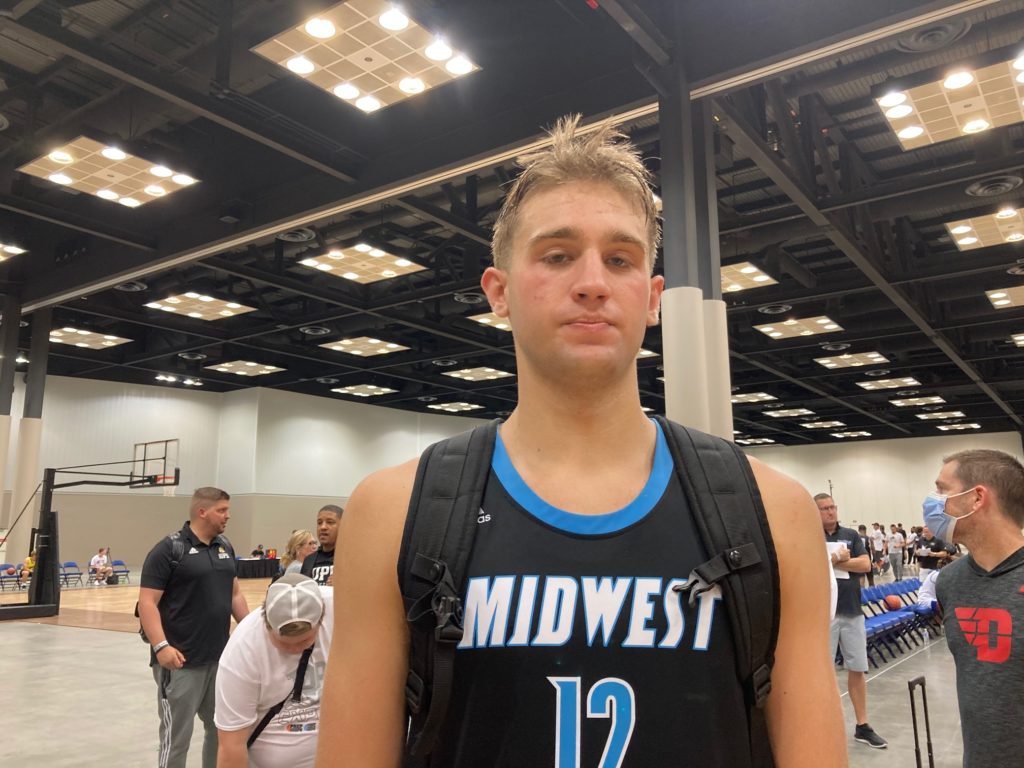 Posted On: 07/30/21 6:00 AM
Prep Hoops 2k21 over the weekend in Indianapolis was a tremendous opportunity to evaluate top talent from across the country in a setting with college coaches watching.  We look at prospects in the event in our post event coverage today with Prep Hoops 2k21: Scotty B's National Under The Radar Prospects!
Mitchell Rylee (Midwest Basketball Club 17U)
Rylee had the early breakout game of the event.  In the first game we saw on Friday Rylee went off.  The power forward from Midwest Basketball Club played with power and athleticism.  He threw down dunk after dunk.  Scored on the block, crashed the glass, and finished dump off passes.
Jamar Franklin (Team Speights 17U)
Franklin opened up the eyes of a lot of college coaches with his play in Indy.  The top prospect from Team Speights out of Florida is a combo guard that is slippery off the dribble getting in the lane where he either got all the way to the rim or stopped and popped from mid-range.
Anthony Allen (Tulsa Hawks 17U)
Allen had a nice July for the Tulsa Hawks.  Bouncy four man that plays with a lot of energy.  He threw down some explosive jams