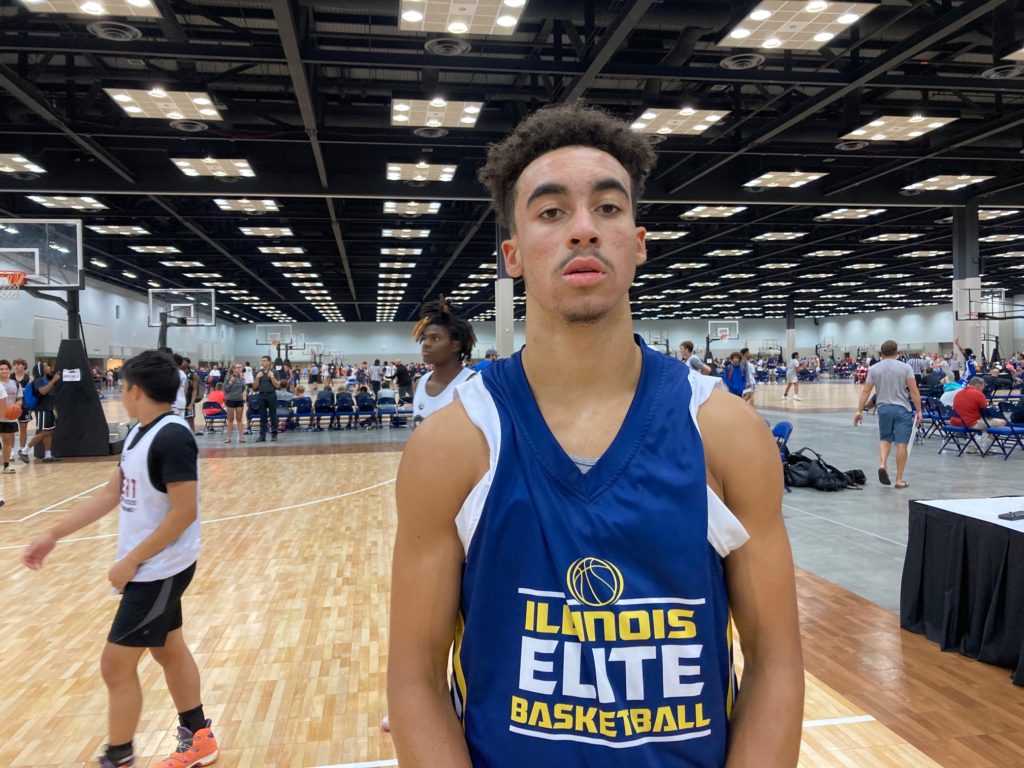 Posted On: 07/28/21 6:00 AM
Prep Hoops 2k21 over the weekend in Indianapolis was a tremendous opportunity to evaluate top talent from across the country in a setting with college coaches watching.  We look at prospects from the event in our post event coverage today with Prep Hoops 2k21: Scotty B's Illinois Under the Radar Performers!
Amarion Johnson (Team Rose 16U)
Johnson jumped off the floor to us on Friday.  The Tinley Park 6'5" power forward is long and angular with bounce on the offensive glass.  Active rebounder and mobile finisher as a lefty.
DJ Wallace (Team Rose 16U)
Hoffman Estates 6'7" four man also put his name on our radar in a major way with his play.  His shot blocking really popped as a high level rim protector along with being quick to the offensive glass.
Tristan Ford (Team Rose 15U)
Ford went from unknown to a prospect that will without a question debut as a top 50 prospect in the 2024 class.  The Rockford Boylan guard stands at 6'1" with nice length.  Smooth and easy acceleration to the rim getting to the hoop consistently for finishes in several monster scoring games.
Toby Onyekonwu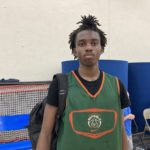 Toby Onyekonwu 6'0" | PG Joliet West | 2022 State IL (Team Rose 17U)
Oneykonwu was impressive during the high school live periods and showcased what we like about him during the final live period.  Deep range on his three point shot from his combo guard spot.  Fluid athlete that can create on his own and is an intense perimeter defender putting pressure on the opposing point guard.
Joseph Fitch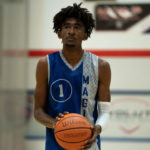 Joseph Fitch 6'8" | PF Christian Homeschool Assn. | 2022 IL (Illini Magic 17U)
It was a bit of an up and down weekend for the talented home school prospect, but in the game we saw there was so much to like.  He sealed on the block for dunks, swatted shots, and ran the floor.  So much untapped potential here.
Sherod Dent Jr.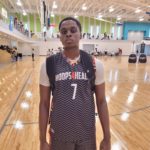 Sherod Dent Jr. 6'7" | PF Chicago Curie | 2023 State IL (Hoops 4 Health 17U)
Dent is a big bodied face up four that stretches the floor with his spot up shooting and can flash as a slasher and rebounds ok.  D2s should take a look early on at the 2023 from Niles Notre Dame.
Vaurice Patterson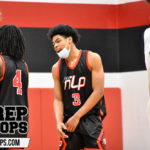 Vaurice Patterson 6'1" | PG Hamilton Heights | 2022 State TN (Team NLP 17U)
Patterson is primed to take over for Schaumburg as their go to guy.  Plus shooter that was excellent getting to the rim in the game we saw for Team NLP.  Priority small college player.
Jaydin Dunlap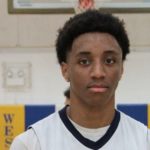 Jaydin Dunlap 6'1" | PG Bolingbrook | 2022 State IL (Champaign Heat 17U)
Next in a long line of talented Bolingbrook guards that will be effective at the next level.  He makes plays both on and off the ball.  Good spot up shooter that can drain spot up shots and is a solid passer.  Such a good role guy.
Jack Stanton (Breakaway 15U)
Stanton led Breakaway in scoring the game we caught.  Two guard can really shoot it moving well without the ball.
Jacob Riemer (Breakaway 15U)
This big man has a lot of potential as he has legit size as a five man with a good frame.  Anchors on the block and scores with touch around the rim.
Koen Derry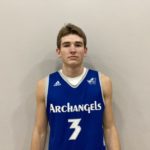 Koen Derry 6'6" | PF Galesburg | 2022 State IL (Archangels 17U)
Every time we caught Derry he was making plays at the rim.  Sealed on the block in the high/low game, won off the bounce, and ran the floor for scores.  Mobile four is a priority small college guy.
Kayden Nation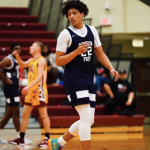 Kayden Nation 6'6" | SF Elevation Prep | 2022 IN (Archangels 17U)
Nation had a nice weekend.  The big bodied post will find a home at the small college level with his skill and touch in the paint.
Lathan Lewis (Illinois Elite 17U)
Lewis dropped 32 points in the game we saw.  Super smooth 6'2" guard from Harlem that drained an array of threes with a super clean shot.  Also got loose a few times in transition for buckets.
Jonah Hinton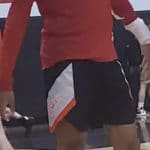 Jonah Hinton 6'2" | PG Naperville Central | 2022 State IL (M14 17U)
Hinton opened the eyes of a lot of D3 an D2 programs with a strong performance on Saturday.  Fluid combo guard that knocked down several shots and handled it well.
Lane McVicar Lane McVicar 6'4" | SG South Elgin | 2022 State IL (M14 17U)
McVicar is a plus shooter with size that will bring that skill to a small college at the next level.  Very good spotting up from deep and has a good mid-range game.
Kanye Smith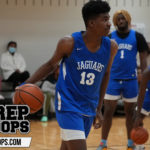 Kanye Smith 6'6" | SF Whitney Young | 2022 State IL (South Cook Jaguars 17U)
Best game we have seen out of the Whitney Young forward.  He played with a motor rebounding well and consistently got buckets in transition, posted up, and had a slick euro step in a 19 point outing.
Nick Niego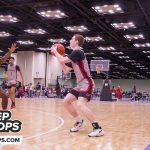 Nick Niego 6'2" | SG Brother Rice | 2023 State IL (Chicago Lockdown 16U)
Niego is a two guard from Brother Rice that has a quick and clean shot from distance.  At his best moving without the ball to get open then draining threes in bunches.  Also can step in for 15-18 foot shots when the defense flies at him. 
Mark Williams Mark Williams 6'3" | SG Zion Benton | 2022 IL (Kessel Heat 17U)
Williams is a 6'3" two guard from Zion Benton that is a high energy wing that crashed the offensive glass for put backs and was a solid defender.
Nikola Abusara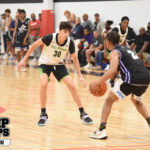 Nikola Abusara 6'5" | SF Benet | 2023 State IL (Full Package 16U)
This skilled small forward had a good high school live period with Benet and closed it out well in Indy at 2k21.  Wing that can shoot it and has some bounce to his game along with toughness.
Jack Seibert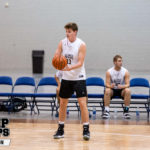 Jack Seibert 6'5" | SG Mascoutah | 2022 State IL (Illinois Bears 17U)
Seibert had a really nice tournament and capped it off with a big game in their finale.  Strong bodied forward that played well out of the post with strong finishes and spin moves.  Can also slash from the mid-post and is a physical rebounder.
Saxton Hoepker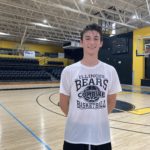 Saxton Hoepker 6'6" | PF Nashville | 2022 State IL (Illinois Bears 17U)
Hoepker is a Nashville combo forward that will be a nice pick up for a small college.  Was good on the offensive glass for put backs and stepped out to hit a three on occasion.