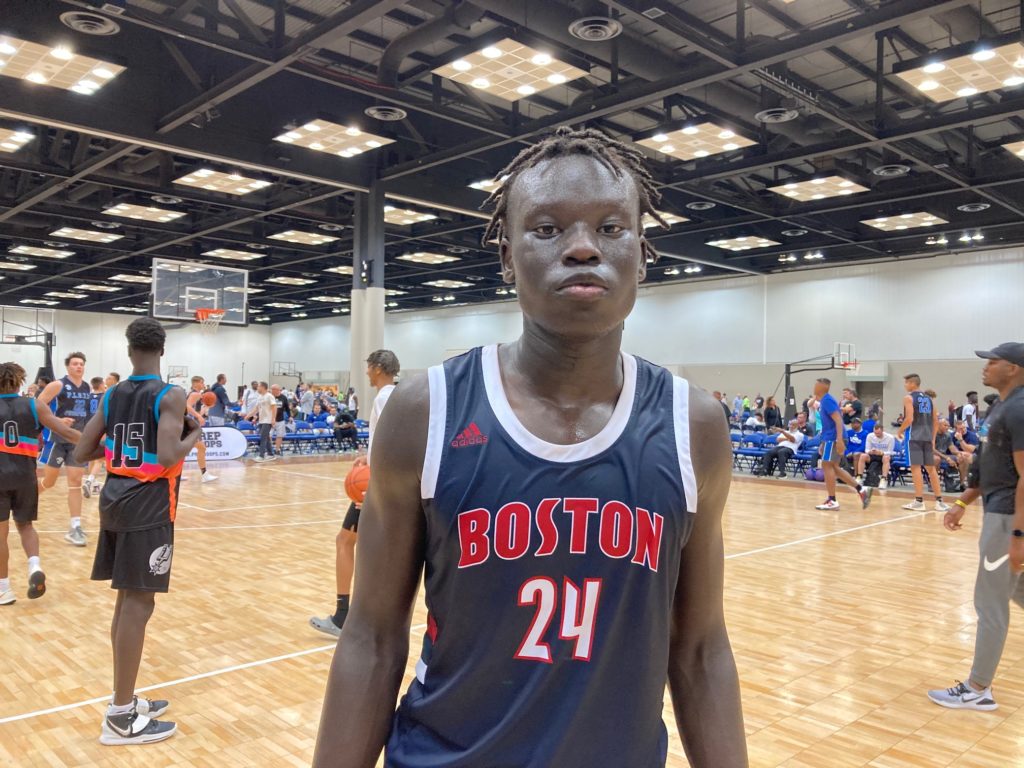 Posted On: 07/29/21 11:30 PM
The Prep Hoops 2k21 event in Indianapolis was loaded from top to bottom. I'll wrap of my coverage by looking ahead. As this group of players, some who have yet to step foot in high school placed themselves on the recruiting radar. 
Kingston Land 6-6 2025 Mason Middle School (OH) I was given a heads up by an Ohio area scout before going to check him out. He did not disappoint at all. Was the only 2025 playing up with the Midwest Basketball Club 15U 3SSB squad. You would never know if you didn't have a roster. Advanced offensive game to match his long athletic frame. Glides around the court easily and plays at his own pace. That maturity is something you don't see often from a player this young. 
Warren Keel 5-10 2025 Commonwealth Academy (MA) Missed getting my program early Friday so I began watching without a lot of background. When I watched this point guard compete defensively with a top notch Midwest Basketball Club 17U 3SSB unit. I had hunch this prospect might have been playing up a grade level. I never thought he would playing up three grade levels! Efficiently ran the point for a Mass Rivals