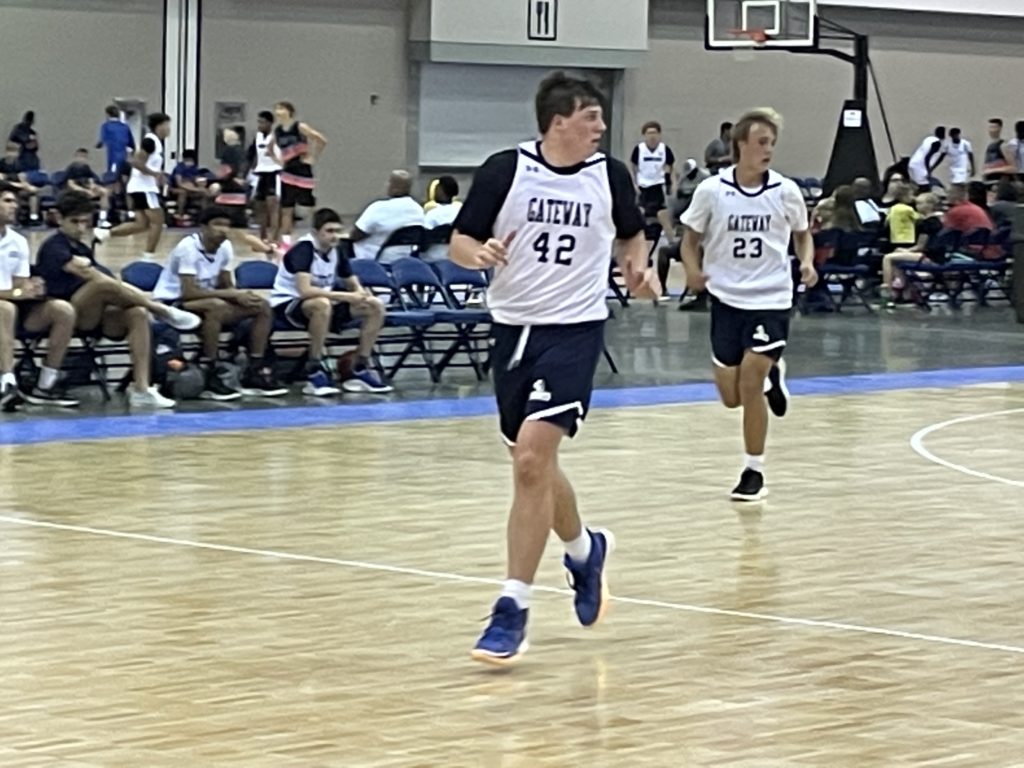 Posted On: 07/27/21 4:44 PM
Prep Hoops Missouri uncovered some more new names of players from the Prep Hoops 2k21 in Indianapolis. These are young players who will be heard from in the coming years.
Mason Swartz 6'3 Gateway-Knights 15U: A 2024 forward from MICDS who has a stout body and very good fundamentals. He plays the high post well where he is an excellent screener, passer and good ball handler. He can put it on the floor with the nice drive to score. He also can score inside against bigger defenders with his use of his body and head and shoulder fakes.
Blake Pingeton 6'2″ MPJ Elite 15U: An incoming 2025 shooting guard from Father Tolton who has good length and an excellent all-around skill set.  He has a nice feel for the game as a passer and ball handler who makes good decisions. He can shoot it from 3-point range and he can score on a nice runner in the lane.
Landon Vance 6'3″ Self Built Hybrid 16U: A 2023 forward from Jefferson City who plays a blue-collar style that is very effective and productive. He can work the low post well for his size, but he also drives the ball aggressively to the basket to get results. I l also like his rebounding prowess. He stays active on the board.
Karson Quinn 6'0″ Missouri Basketball Club 15U: A 2024 point guard from St. Charles West who has solid handles and can shoot from 3-point distance. He has good ball toughness on the dribble and can play through the contact very well to get into the lane. He also distributes the basketball well and finds the open teammate.
Bryce Mitchell 6'4 KC Spurs Black 15U: A rangy 2024 forward from Raymore-Peculiar who got things done with his length and activity. The lefty could get to the basket with a long stride that covered a lot of ground. He can also be an impact defender as well.