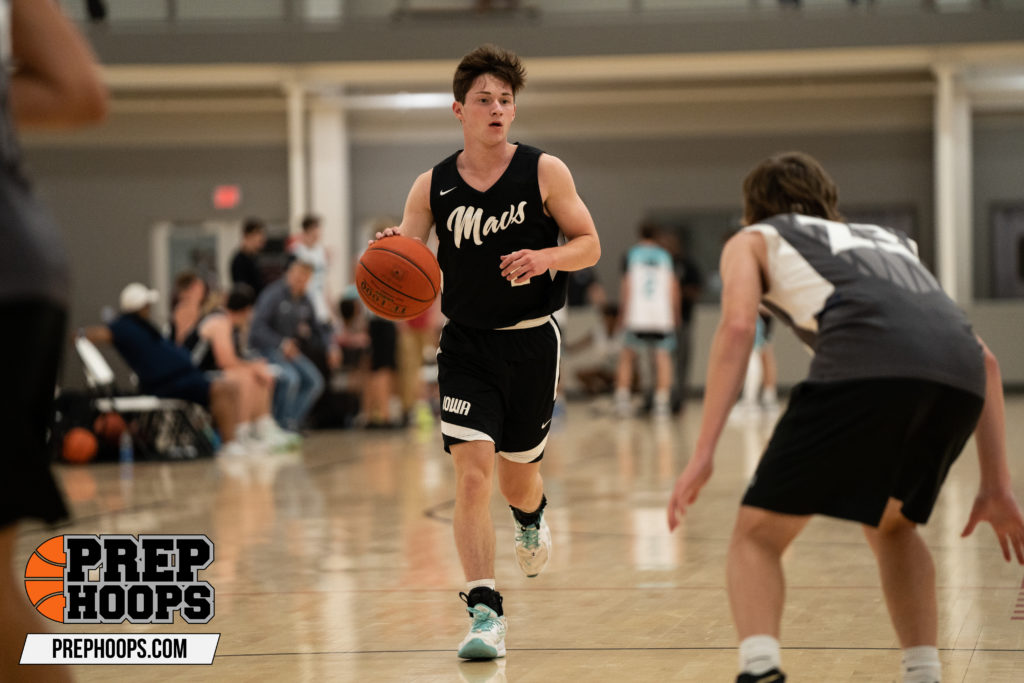 Posted On: 07/24/21 11:56 PM
It was about 95 degrees outside, so sitting inside a chilly basketball gym was a great way to spend my Saturday. The Gateway to the West Classic is a smaller event, which is great for evaluators because you can watch every team and really get detailed on each group. Here a handful of top performers I saw on the first day of the event:
Micah Johnson | CYAL Rebels 2022
The best all-around player I saw in Elkhorn was the 6'0" point guard from Sioux Falls. Johnson scored 64 points in three games, and his scoring was far from the most appealing part of his game. He consistently made plays for others, gave effort and showed skill as a rebounder, and he disrupted opposing offenses all day long. He is a good athlete, and pairs efficient movement and quick decision-making to control the game on both ends. 
Tash Lunday | Sacred Hoops 2022 Dwight
Another heady player from the event was Lunday, who showed top-shelf ability to read the floor and capitalize quickly on advantages. He cleared out space deep in the post, held it with a solid base, and made plays for himself and teammates. His team also benefitted