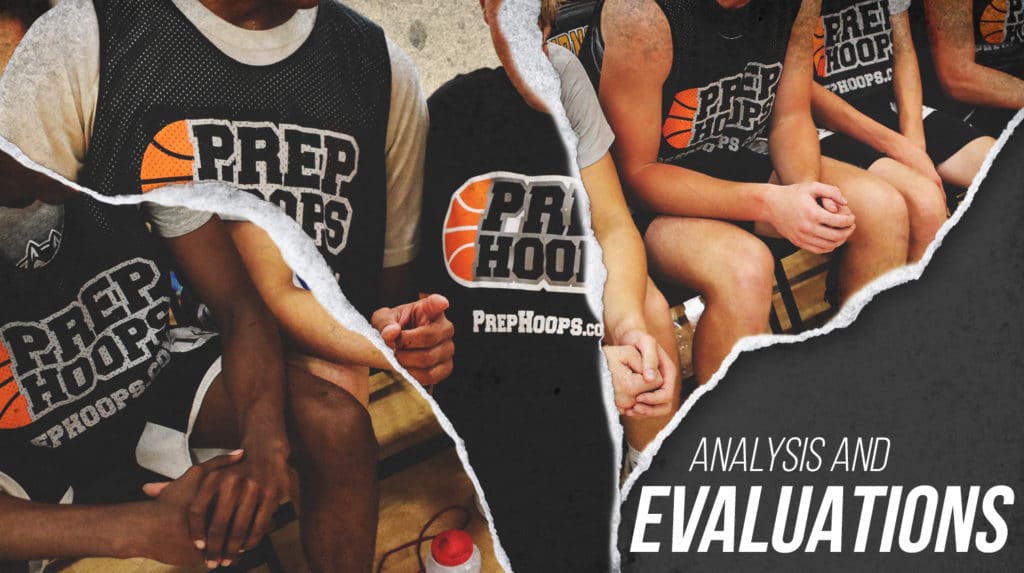 Posted On: 07/26/21 2:10 PM
This weekend I got the opportunity to watch a lot of great talent coming out of the 2024 class, and some even 2025. Here are some notable players and performances from this past weekend at the Prep Hoops Circuit.
Niehmyah Tranbrock | 5'11 G | South Dakota Network 2024 Sean
Tranbock was the most consistent shooter I watched all weekend. He was very comfortable from beyond the arc and then some. I loved how confident and nonchalant his jumper was. He always stepped into his jumper and was a very rhythm shooter hitting threes from all over. Early on he was more of a spot up shooter but later in the game started pulling up off the dribble which caused defenses troubles all weekend. Adding onto his excellent shooting abilities he showed off some bounce as well. The 5'11 guard was about an inch away from a dunk in his first game of the tourney.
Malakai Burns | 5'9 G | Team Factory 2024
Malakai was a very fun player to watch. Scoring in a variety of ways, the defense did not have an answer on stopping him. Burns was very smart with the ball in his hands. He threaded