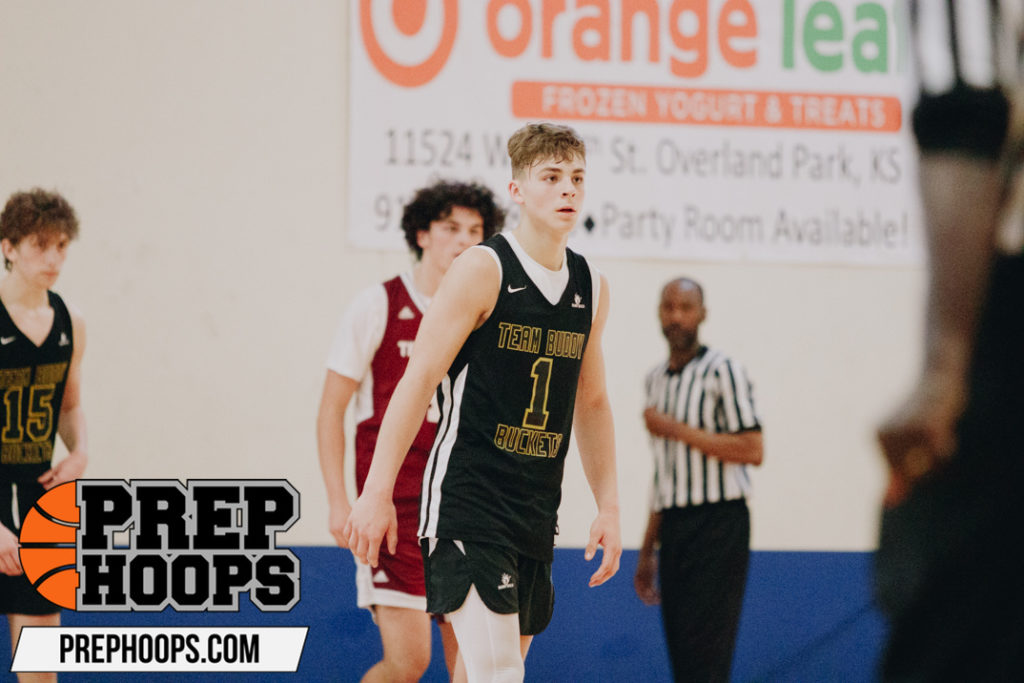 Posted On: 07/16/21 10:53 PM
Jesse Ledbetter | Team Buddy Buckets
Understands physical scoring
Shifty ball-handler
In contrast with his peers, Ledbetter handled the ball considerably well, although he could stand to be more conservative on the drive, at times. In regards to his ability to create separation and generate space to make plays, however, Ledbetter did a fantastic job. He has a shifty crossover and quick first step, which he utilized against the Hawks at the point guard position either as a vehicle to dish to the corners or to produce at the rim himself.
Ledbetter's handwork in transitioning from the handle into a scoring maneuver or passing motion is swift and conservative, and generally scored the ball with maturity in regards to his shot and finishing selection Friday night.
He also displayed a great understanding of how to use his body and physicality to score as he finished the match with 16 points.
Smooth operator
Floor general
Ochoa was consistently able to create his own shot out of the dribble Friday night. He has a quiet force to him: a brisk but not dashing pace and a swift but not rapid shot-release. This control may be the greatest attribute which Ochoa employed against Team Buddy Buckets on Friday.
Ochoa created his own shot form the mid-range, displaying once in the first half a cool, slithery approach to attack the lane before gathering backwards to slide his way outside of opposing defenders' range of motion as he smoothly tossed up a successful attempt from about 6 feet. At other times, he knocked down triples out of the catch with a paced wind-up.
David McClarty | Team Buddy Buckets
Versatile scoring guard
Physical, aggressive offensive presence
Adherent defender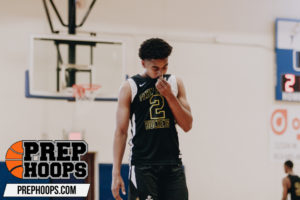 McClarty proved to be one of the most versatile guards of the game Friday night in a tight win against Tulsa Hawks. He electrified the Hawks' defense in the first half. With consistency, he was able to create his own shot, scoring 12 points in the first half alone.
A fundamental and developed underclassman, McClarty was able to, at his leisure, put defenders on his hip and slip his way through gaps to meet his destination. He put the ball on the floor with an intention to score and never shied from contact on his path to the rim.
He also shot the ball well, albeit with a semi-slow wind-up, but it went in all the same as he knocked down two shots from beyond the arch. Also a standout defender, McClarty plays with great adherence, defensive iQ, and accuracy.
Although he flirted with foul territory late in the match, he was nonetheless effective in establishing his team's perimeter defense.
T O P P E R F O R M E R ✔️

It's heating up! Stocks are rising #PHExclusive ????????@TulsaHawks @TeamJudahNation @BuddyBuckets pic.twitter.com/hHXEigGuLL

— Prep Hoops Circuit (@PHCircuit) July 17, 2021
Dontrell Yearby | Team Buddy Buckets
| | |
| --- | --- |
| 6'0" G | Northwest Classen '24 |
Bouncy athlete
Clutch late-game performer
Yearby has a floaty-like quality similar to some of the more capable high school finishers in recent memory. When he attacks the rim, thanks to his athleticism, he has the ability to utilize more finishing maneuvers with his hang-time; double-clutches, high off of the glass, and, yes, the jelly that all the kids work on in your local gym.
He has a pretty intuitive sense when driving to the rack, the type of sense that is evident of a thoroughly-trained young scorer. He also got to the line frequently and was able to have a great impact late in the game in that respect.
| | |
| --- | --- |
| 6'3" G-F | Rejoice Christian '24 |
All-around scorer
Sneaky sharpshooter
Patterson has a great feel for the game and is well-acquainted with fulfilling multiple responsibilities on the floor.
The versatile swingman, who is just as comfortable in the interior as he is on the wing, is a sneakily efficient shooter as he tallied three triples Friday night en route to a 17-point showcase of his skills.
He does very well, additionally, scoring on off-bull cuts to the basket, exploiting distracted defenders and helping the Hawks to steal a bucket here and there. Patterson also passes the ball, rebounds and defends with sufficient consistency for the Hawks.