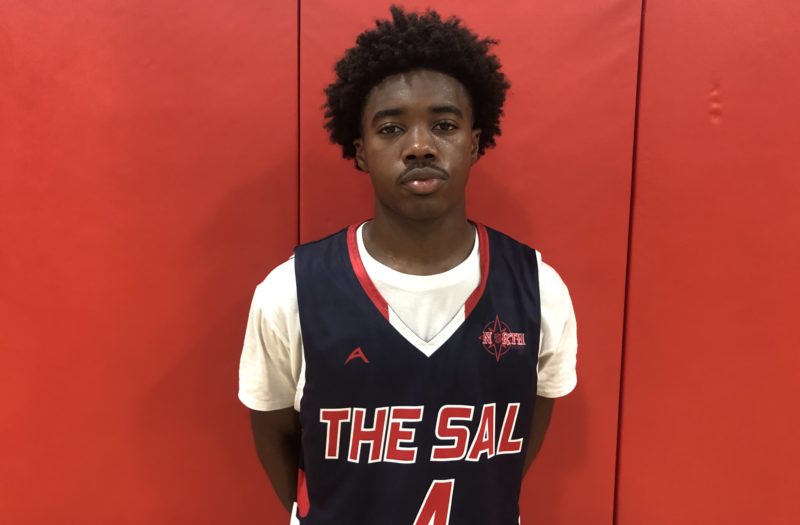 Posted On: 07/13/21 12:09 PM
As I am sure a lot of you saw already, there were plenty of big hitters on the sidelines at the Field House to watch the great pool of talent at Midwest Live this weekend. Coaches ranging from the JUCO level to D1 Power 5 were on hand to watch the big hitters from MOKAN EYBL and evaluate some of the under-the-radar prospects worthy of a scholarship. In Part 1, we'll look at five of the players who impressed me on the final day of the event, a few of which will make their way into the next rankings update in August.
Aidan Hedstrom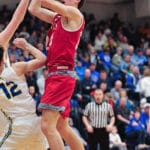 Aidan Hedstrom 6'4" | SF St. Mary's | 2022 State NE | Lincoln Supreme 17U National 2
Effort and energy were staples of Hedstrom's performance on Sunday. The 6'4″ wing ran the floor hard, putting pressure on the defense and forcing some panic. His teammates rewarded that hustle with hit aheads which Hedstrom finished at a solid clip. He attacked rebounding with the same vigor, going after any missed shot he had a chance of tracking down.
Deandre Harper | Sal Elite 15U
The Omaha Benson transfer, now with the Omaha South Packers, proved that he can rebound, carve out space, and finish at a high level. The big man uses his size to his advantage by working early to create deep post position, and when the ball is in his hands he puts that shoulder into the defender and clears even more space for himself. It isn't just physicality, though. Harper has good mobility, and showed off some some nice drop steps and inside pivots that left defenders helpless. In the game I watched, he scored a team high 17 points and it seemed relatively easy for him.
Clayton Gauff Jr. | Sal Elite 15U (pictured)
I was impressed with several of the Sal Elite 15U guards on Sunday, but Gauff Jr. stood out above them all on that particular day. He was a big part in intiating Harper's 17 points, as Gauff Jr. was getting into the lane at will with his quick dribble and shifty moves, and delivering accurate, on-time drop-offs. His live-dribble passing was exceptional. He would prolong his dribble while keeping his defender occupied, but on Gauff's hip and out of the play. Once that big finally committed to him, he was ready to tap it through traffic to his big. He had some tough finishes inside, and knocked down a few spot-up threes as well.
Kamari Moore Kamari Moore 6'1" | PG Norfolk | 2022 State NE | Team Factory 17U Gold
I wrote about Kamari in Saturday's Midwest Live standouts for his late game three-point shooting heroics. He picked up right where he left off on Sunday, hitting three from behind on the arc against SW Iowa Impact Black, all of which were a high level of difficulty. He has refined his footwork on the stepback, and can shoot well off movement. Moore remains balanced through his shot as well as anyone in his class.
Sam Looten | Team Factory 17U Gold
Looten's game may have flown under the radar without a close watch, but he did so many of the little things right on Sunday. Every time a shot went up he was putting a body on someone, never giving up on the possession. He fought hard for those loose balls, successfully winning a high percentage. He was able to step out and hit a few spot-up threes as well.