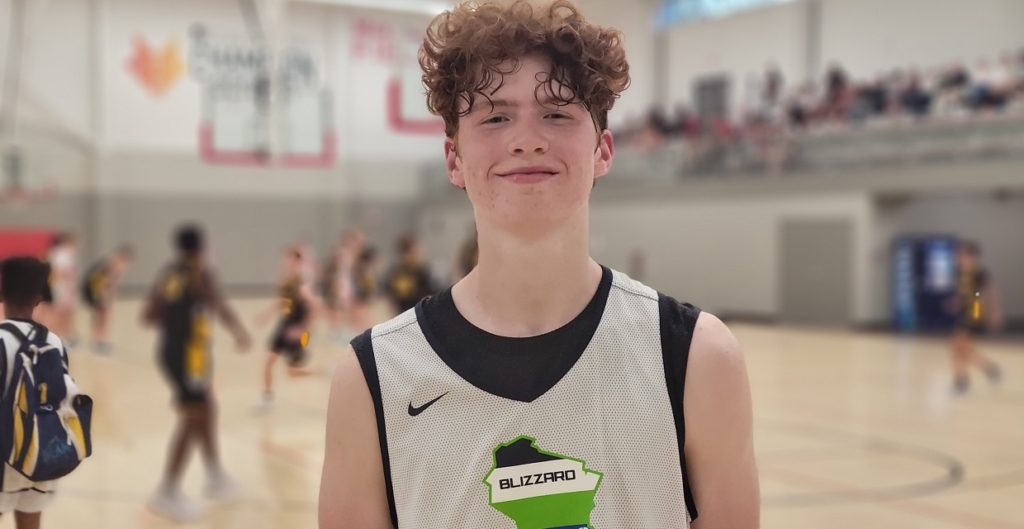 Posted On: 07/17/21 10:37 AM
APPLETON —   Breaking down the top individual performances from Friday's action at the Prep Hoops Midwest Collision…
Pierce Arenz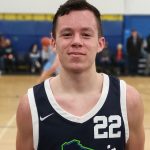 Pierce Arenz 5'8" | PG Kiel | 2024 State WI – 2024 –  G –  Wisconsin Blizzard
The undersized guard is a killer offensively.  The lefty can fill it up from deep and has a very clean, smooth stroke.  Arenz can play on or off the ball. He moves really well through the flow of the offense and frees himself up nicely for rhythm triples. While he's a sniper, Arenz also has some break-you-down ability on the ball, able to dribble penetrate, draw defenders, and kick out to shooters. Didn't shoot the ball as well as he's capable of, but  have seen enough this summer to know those were shots he's capable of putting down consistently. 
Levi Birkholz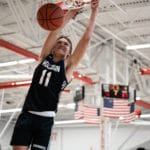 Levi Birkholz 6'2" | SG Lakeside Lutheran | 2023 State #308 Nation WI – 2023 – SG – Wisconsin Crusaders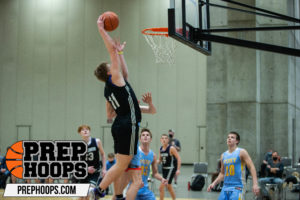 Just another day at the office for Birkholz. The Lakeside Lutheran standout powered his way to a game-high 18 points in a nice win over ABC Young Lions. Birkholz scored 12 of his 18 points in the second half.   The  6-foot-2 wing had some mistakes late, trying to be too aggressive, but it's that competitiveness and motor that makes him one of the top prospects in the 2023 class.  Birkholz works for everything he gets. He can shoot the ball from the outside, but often refuses to settle and wants to live at the rim. A big athlete, Birkholz catches a lot of people by surprise with his ability to play above the rim and dunk in traffic. Also a two-way prospect, Birkholz brings that same energy on the defensive end and takes pride in shutting his man down.
Josiah Butler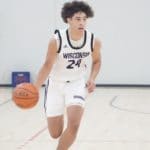 Josiah Butler 6'3" | CG Fox Valley Lutheran | 2022 State WI – 2022 – SG –  Wisconsin Crusaders
Butler scored a game-high 23 points in a tightly contested win over the ABC Young Lions. Helping the Crusaders pull away late, Butler put together a huge second half. Butler was able to generate a lot of key, easy baskets in the final few minutes that ended up being the difference. One of the top true three-level scorers in Wisconsin,  Butler can get to his spots on the floor and fill it up offensively. He's got a nice blend of skill and strength on the ball, able to absorb hits en route to the rim and finish against contact. 
Dylan Hibicke – 2022 – F – ABC Young Lions
An unranked prospect that stood out,  Hibicke came out and knocked down three triples in a row against the Wisconsin Crusaders. He's got a little bit of an unorthodox shot, almost putting up a knuckle ball, but it goes down. The 6-foot-6 forward was a solid floor spacer all night and was able to feed off dribble penetration. Hibicke is also a little bouncy and does a good job high-pointing rebounds and protecting the rim.  He moves his feet well defensively and has some combo forward potential. Might be a sneaky prospect and a steal at the small school level.
Will Hornseth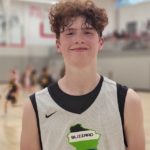 Will Hornseth 6'8" | PF De Pere | 2024 State WI – 2024 – F – Wisconsin Blizzard
A top 20 prospect in the 2024 class right now, Hornseth showed his versatile skillset in a win over the Iowa Mavericks. A 6-foot-7 combo forward, Hornseth handles the ball really well for his size/age. Hornseth can take it transition or break down his man in the half court.  He's also a guy that  can set up shop on the block and generate high percentage buckets. Liked his ability to catch passes in traffic and maintain poise with multiple defenders in the area. A mobile post prospect,  has good feet in traffic and pairs it with a soft touch. He's just scratching the surface, but there's a lot of tools to work with that should help Hornseth's development over the next three years.
Grant Martin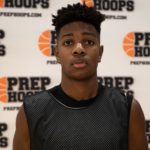 Grant Martin 6'0" | CG Menomonee Falls | 2022 State WI – 2022 – SG – ABC Young Lions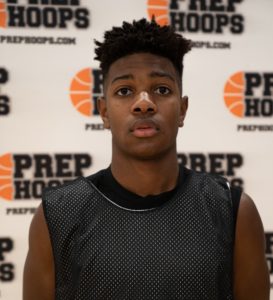 Martin had a lot of eye-opening plays against the Wisconsin Crusaders.  While the Menomonee Falls guard is a sniper, he's definitely worked on his ability to attack off the dribble. The 5-foot-11 junior really sparked the ABC Young Lions at times with a couple of three-point plays.  Martin has always flown under the radar, playing on a loaded high school team, but he's always shown up and played well during the travel season.  Martin has a blue collar mentality, competes every minute he's on the floor, and  contributes in ways that go beyond just scoring the basketball. He had 12 points and rebounded the ball very well from his position during Friday's loss.
Owen Pawlikowski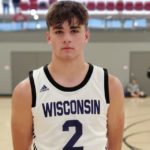 Owen Pawlikowski 6'3" | SG Kimberly | 2022 State WI – 2022 – SG – Wisconsin Crusaders
Pawlikowski scored  18 points in a win over the ABC Young Lions. The Kimberly wing shot the ball really well from the perimeter, including a couple of transition 3's.  A solid Division 2 prospect, Pawlikowski is a plug n' play type prospect that can fit just about any system. He's got 3-and-D potential, but is also a plus athlete that can slash and play above the rim. Also a standout football prospect, Pawlikowski is very tough to stop in the open floor.  A top 30 prospect right now in the 2022 class, Pawlikowski ranks as one of the top Division 2 prospects available.
Alex Sherwood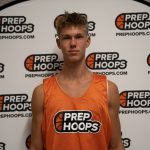 Alex Sherwood 6'7" | SF Xavier | 2023 State WI – 2023 – SF – Wisconsin Crusaders
Sherwood came up with 17 points in a win over ABC Young Lions. The 6-foot-6 wing had a flurry of 3-pointers in the second half to give the Crusaders some breathing room.  Sherwood is a marksman from downtown, but showed some other facets to his game on Friday. He had a couple of nice post moves around the rim, using his length nicely to score 1-on-1 on the block.  Sherwood is also a guy that can bring the ball up the floor and make decisions in transition.  Given his lanky body type and size, Sherwood is one of the more exciting  Division 2 prospects in  Wisconsin's 2023 class, with a chance to just take off physically at the next level.
Ben Willinhnganz – 2024 – F – Wisconsin Blizzard
New name that grabbed my attention,  Willinhnganz did some nice things offensively.  The 6-foot-6 forward is a nice shot blocker and gets off the ground quickly. Thought he timed shots pretty well all night. Also able to defend the perimeter adequately, Willinhnganz can move his feet and change direction in space. Offensively, he's a guy that can clean up the mess and attack the glass for second chance opportunities. He also shows some versatility to be able to step out and affect the game away from the rim. He finished with 12 points  in Friday's win.