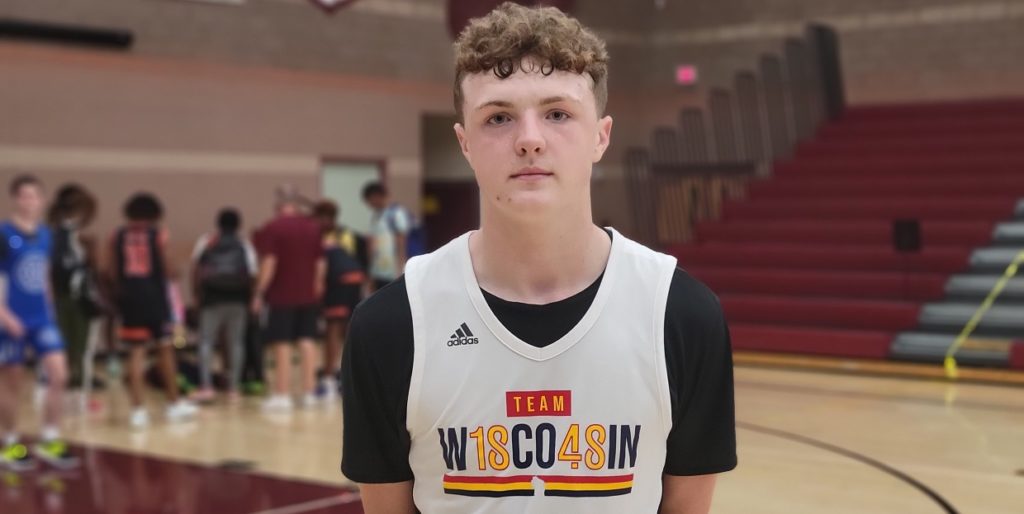 Posted On: 07/26/21 9:28 AM
LAS VEGAS --  Breaking down the individual top performers from  Saturday's action at the Las Vegas Big Time and Las Vegas Classic...
Brooks Hinson Brooks Hinson 6'1" | CG Marshfield | 2025 WI - 2025 - G -  Wisconsin Playground Club
Another good incoming freshman to know, Hinson helped PGC survive a scare against Dime Nation (AZ). Hinson rallied his team with a flurry of 3-pointers and one in the final minutes that pushed PGC into the next round of bracket play. A skilled, crafty guard, Hinson is more than just a shooter. He can handle the point duties and create offense with the drive and dish. Hinson has good size (6-1), is tough with the ball,  and values each possession even in up and down games that can turn into track meets. Hinson will attend Marshfield High School next season and looks like he's capable of carving out a role as a freshman.
Pierre Hunter - 2022 - G - Gators Elite
Hunter was unstoppable for large parts of the game against Team 1848. Gators Elite may have come up short in a two-point loss, but Hunter went down swinging. The 6-foot-2 combo guard was outstanding with the pull-up off the dribble. Hunter got to