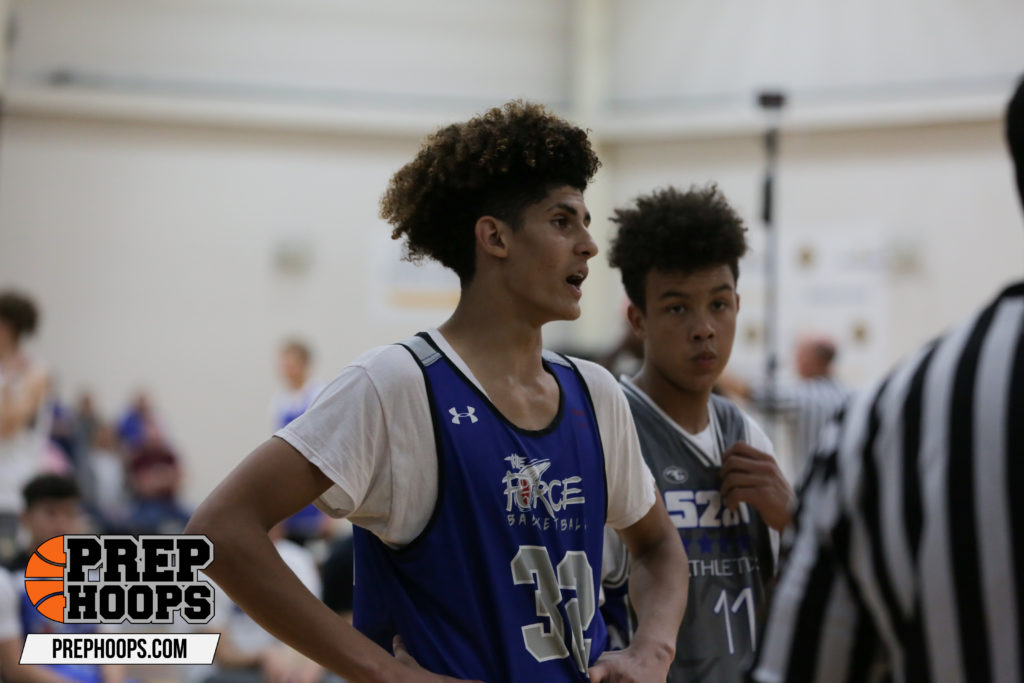 Posted On: 07/8/21 5:33 PM
Elijah Knudsen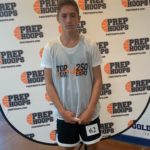 Elijah Knudsen 5'9" | CG Mead | 2022 State CO – Pro Skills
Knudsen put on a show to start the day, by hitting seven threes against New Mexico D1,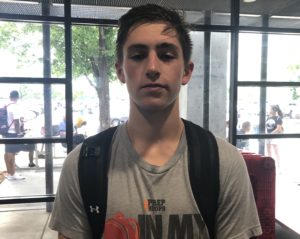 a top-5 team in the tournament. He proved again that his energy could not be matched as he was constantly moving off-ball, grabbing rebounds, and pushing the pace on offense. What makes him so unguardable is not only his quick jumper, but his ability to score off of movement without the ball. Four of his first seven made threes came as assisted buckets, meaning his teammates found a pass for him where he scored. 
Brock Mishak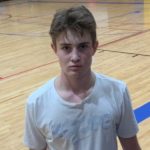 Brock Mishak 6'3" | CG Fossil Ridge | 2022 State CO – Chaos
Mishak is a true point guard at 6'3 with the ability to easily locate teammates out of kick-outs. He is a cerebral combo guard who can score and playmake in a variety of ways. In pick and roll situations, Mishak did great job locating the rolling teammate with perfectly located bounce passes. Mishak has the invaluable ability to score on all three levels, where he is especially dangerous off the catch on three pointers. Another observation on Mishak was his floater game, where he was unfazed by the opponent's contests.
Mostapha Elmoutaouakkil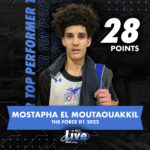 Mostapha Elmoutaouakkil 6'4" | SF Eaglecrest | 2022 State CO – The Force D1 (pictured above)
The taller 6'4+ point guard for the Force D1 made sure to pressure the paint in his games this past weekend. Elmoutaouakkil is one of the most intriguing players in the tournament due to his lengthy frame, potentially yielding excellent defensive versatility. His above average wingspan allows him to intercept passing lanes and reach into the opponent's comfort zone with ease. Elmoutaouakkil was excellent in transition situations, where he got creative on finishes going off one or two feet. When getting to the rim, Elmoutaouakkil showed he was consistent using his non dribbling arm to turn the corner on defenders, creating less contested at-rim opportunities. Going forward, his shooting both off the catch and off-dribble will be incredibly important for him, especially for a 6'4 combo guard.
Cameron Lowe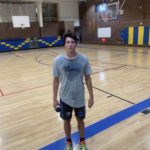 Cameron Lowe 6'5" | SF Lewis-Palmer | 2022 State CO – PLUTO Prospects
Lowe was nothing but consistent throughout the weekend, especially when considering his team went 5-0 against competitive matchups like Pro Skills and New Mexico D1.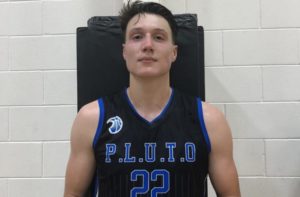 On Saturday's second matchup with Pro Skills, Lowe had 20 points along with three triples. Lowe did a phenomenal job getting to rim and finishing with both hands in traffic. Lowe was a major verbal presence for his team, not only doing the valuable things like calling cutters and switches but also by talking some trash to the opponents. There were even a few times where Lowe successfully took on Isaiah Carr down low, thus showing his strength and composure through contact. 
Isaiah Carr – New Mexico D1 
Currently ranked first in the state of New Mexico, Carr lived up to the hype as a rangy shot blocker with the agility to keep up with wings and even some smaller guards. Versus PLUTO Prospects, Carr had at least six blocks in the game, however three of those came in the first few minutes of action. Carr's interior presence made the opposition change their offensive strategy, given that guards Cam Lowe and Sam Howery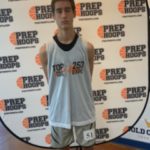 Sam Howery 6'0" | PG St. Mary | 2022 State CO clearly became more selective with their at-rim attempts throughout the game. The next step for Carr will be improving his perimeter skills, whether that be high post passing or stationary shooting.