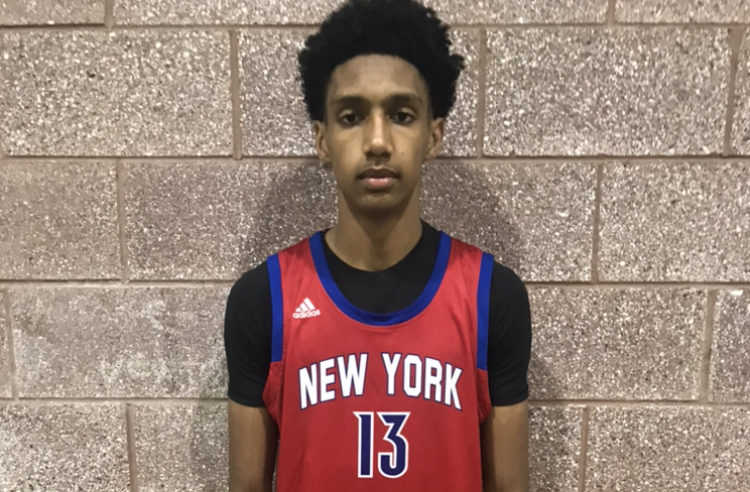 Posted On: 07/26/21 7:53 AM
Guards and wings ruled the day today, finding their groove in transition to set up their halfcourt game. Teams began to get their second wind and find their stride after a good night's rest following Day 1 travel. 
'22 6'7 Ryan Dunn (NY Jayhawks/Perkiomen School) had a dominant showing in front of a slew of high-major coaches. Agile wing hit bombs from the perimeter, possessed a solid handle to get to his shots, used his wingspan and athleticism to finish well in the paint, and played with great pace at both ends. Quick to rebound his miss, his second jump routinely allowed him to collect his miss over multiple defenders and finish above the rim.
'22 6'3 teammate Adam Silas (St. Thomas Aquinas) was aggressive with the ball; running the Jayhawks offense, muscling past defenders to the basket, and playing physical defense. He is always in attack mode and kept the energy/level of play high for his team throughout.
A trio of Team Richmond 17u wings impressed in a close loss to Crown Elite.  '22 6'6 F James "Biggie" Patterson (Churchill Academy) is a physically imposing wing that is relentless in the paint. A bulldog