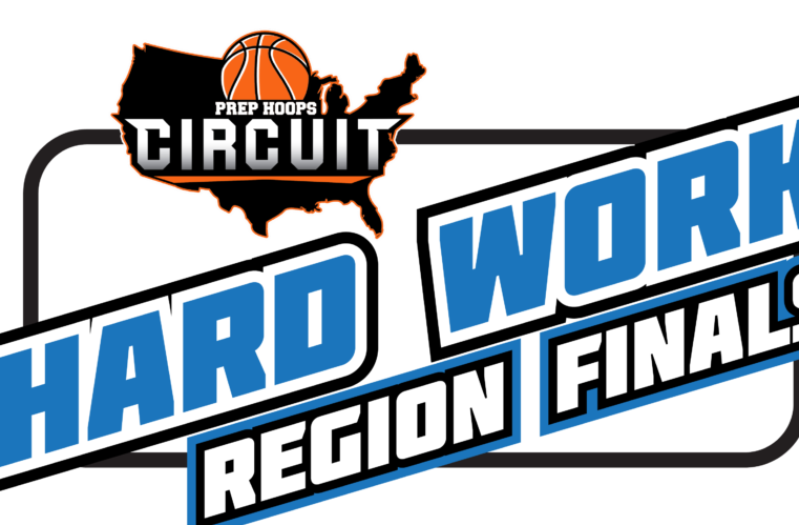 Posted On: 07/30/21 2:23 PM
What are some things we will be watching for tomorrow morning when the Hard Work Region Finals tip off?  
Game Five? Will Minnesota Select and Minnesota Fury extend their rivalry a fifth game at 17U?  Sometimes when teams in an area are really good they play each other often. Select beat the Fury in the Comets Shootout and to win the Sanford league title (the teams split their SPTS regular season meetings). Most years when teams play a lot it's four meetings at a max but because the Sanford league had Select and Fury play two league games they then oddly played three times overall among the 14 SPTS contests (those three plus the Comets Shootout makes four games already).  Because of that there could be a fifth meeting this weekend if both reach the title game.  That said Fury is banged up.  Cade McGraw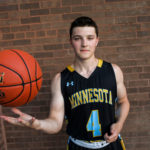 Cade McGraw 5'10" | PG Shakopee | 2022 State MN and Samuel Rensch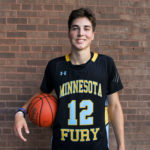 Samuel Rensch 6'6" | SF Hutchinson | 2022 State MN haven't play the past couple weeks because of injury and by the end of Indy, Charlie Katona Charlie Katona 6'6" | SF Shakopee | 2020 State MN and Mekhi Collins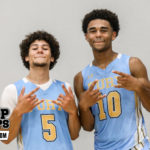 Mekhi Collins 6'5" | SF Mankato West | 2022 State MN were banged up as well.  
Crusaders Coming in Hot. For the Fury to get to the title game they would have to go through the Wisconsin Crusaders which is a very tough ask right now.  The Crusaders have won 16 of their 17 summer games so far with three perfect weekends among their four outings.  The Crusaders come in as a top seed with Tyler Borowski, Jack Jorgenson, Josiah Butler, and others all playing at a very high level.  The Crusaders hope to win five games this weekend which would give them a 21-1 summer record.  The one loss?  That came from Sacred Hoops who is 26-4 on the year and out to prove they are the best team in South Dakota.  The Crusaders and Sacred Hoops could face off in a semi-final rematch but for that to happen the Crusaders have to get by some combo of SD Network, WOTN, and/or Real Phenom while Sacred Hoops would have to beat some combo of Heat Grow, Fury Wilde, and/or MSP Elite. 
Pharrel's Last Stand.  Pharrel Payne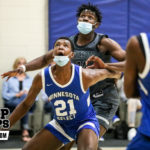 Pharrel Payne 6'9" | C Park Of Cottage Grove | 2022 State #98 Nation MN has proved himself to be a top 100 player in the 2022 class nationally.  He's shown that he is the second best prospect in the state of Minnesota's 2022 class.  And Payne has joined Kenji Scales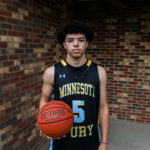 Kenji Scales 6'1" | PG Eastview | 2022 State MN , Benard Omooria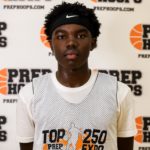 Benard Omooria 6'1" | PG Osseo | 2022 State MN , Leo Torbor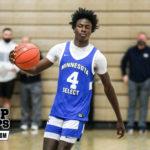 Leo Torbor 6'3" | PG Park Center | 2022 State MN and others in pushing Select to a 37-11 record that includes wins over EYBL team Georgia Stars and Adidas 3SSB squad for Mass Rivals. For his final act Payne hopes to get Select to both 40 wins AND a Hard Work Region championship.  
Upset Run Candidate.  This summer we have seen Real Phenom put together a great run and earn second play in the NHR State Tournament.  The Minnesota Comets Belka squad beat Select Ohnstad and earned second place (to the Wisconsin Crusaders) in the Great Plains Alliance.  As the top teams in the state return to Minnesota for another big event, who could be this weekend's surprise squad?  The answer is 100 percent Minnesota Lightning Ellerbusch.  The Lightning have earned themselves a 30-4 record and a ranking of 6th in the state at 17U.  The Lightning have knocked off Heat Grow, WOTN, and Comets Belka so they have some good wins, now they want to snatch an even bigger headliner.  With previous losses to Howard Pulley and Fury Wilde, the Lightning have played some big name squads.  Now they hope to have a chance at Select, Fury, and/or the Crusaders.  They will have to get by 1848, Fury Narum, and/or Starks Elite for that to happen. 
Stacked 16s.  The 16u event looks to be a fantastic field.  The Wisconsin Crusaders and Minnesota Fury Antl will be the favorites.  Both teams were in Indy last weekend and both lost to D1 Minnesota by a single basket.  Now they are looking to rebound from that loss with a championship.  Fury vs Crusaders would be an outstanding final but there are so many good teams that these teams will have to get through for that to happen. For example the Crusaders may have to face WOTN in the sweet round, that's a tough game. Chill, Lightning, and Sacred Hoops are other teams to watch on the right side of the bracket. The left side of the bracket of course includes Minnesota Heat Pratt, a 30 win team that hopes to get Fury Antl (lost the previous two meetings).