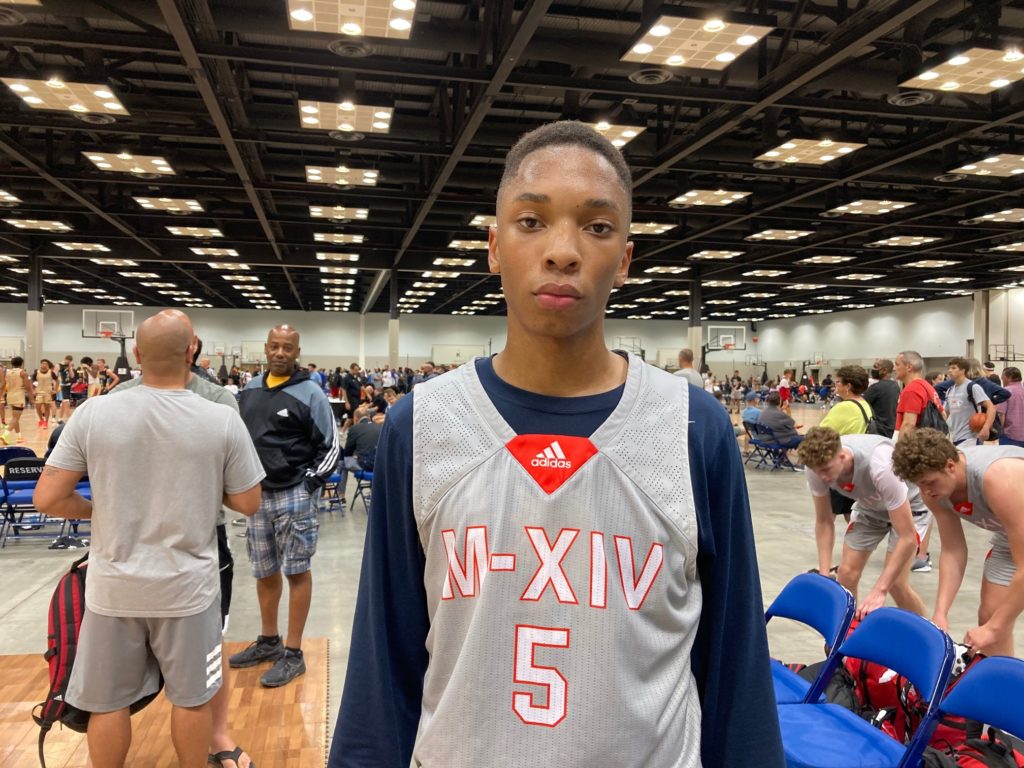 Posted On: 07/31/21 9:30 PM
The Prep Hoops Grit Region Finals continued on Saturday in Indianapolis.  We took in the action from Fishers High School.  Here are the 17U games we caught in Grit Region Finals: Scotty B's Saturday Notebook!
St. Louis Cobras Guard Drops 37 Points vs Illinois Storm
The St. Louis Cobras knocked off Illinois Storm in a fun opening game of the day.  The story was Tre Bell.  The St. Louis Cobras star went for 37 points.  He was magnificent scoring in every way imaginable.  Deep threes, transition, pull ups, and was so good at finishing at the rack around defenders.  The Parkway West wing was in a zone on Saturday morning.  Adrian Lee is a 6'5" power forward from Liberty High School in Missouri.  Good size at 6'5" along with athleticism and defensive capabilities.  Illinois Storm was pushed by their guard play.  Anthony Munson is a 5'11" point guard from Lockport that was a sound shooter from three off his own creation and crafty finishing around the hoop for 15 points.  Deon Bomar (Hinsdale South), Julius Smith (Lockport), and TJ Griffin (Stagg) are three other small college senior guards to track.
3-0 Day for M14 Advancing to Elite 8