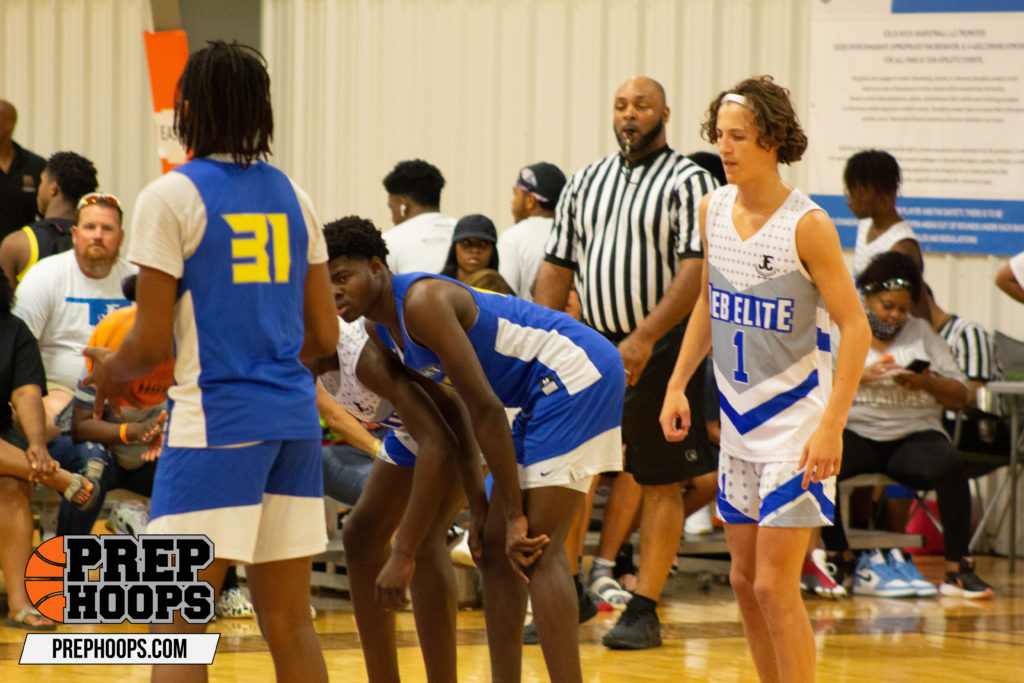 Posted On: 07/31/21 8:19 PM
Potter had a tremendous performance on either side of the ball Saturday night as he helped the Hawks to a single-digit deficit against a top-30 national prospect and his squad of Texan hoopers.
The quick, nimble guard rushed about the court like his left was dependent on it as he came up with play after play: rebounding, defending, blocking shots and, of course, scoring the ball. Offensively, he netted 15 points, although he could have had double that tally had he focused his efforts solely to putting points on the board.
That 15 points were hard-earned, too. On one play, Potter knocked down a triple from well, well past the 3-point line on the wing as an opposing defender adherently contested Potter's shot (and it perhaps should have been called a foul as Potter was pushed to the floor before the shot descended on its path to the bucket. He also