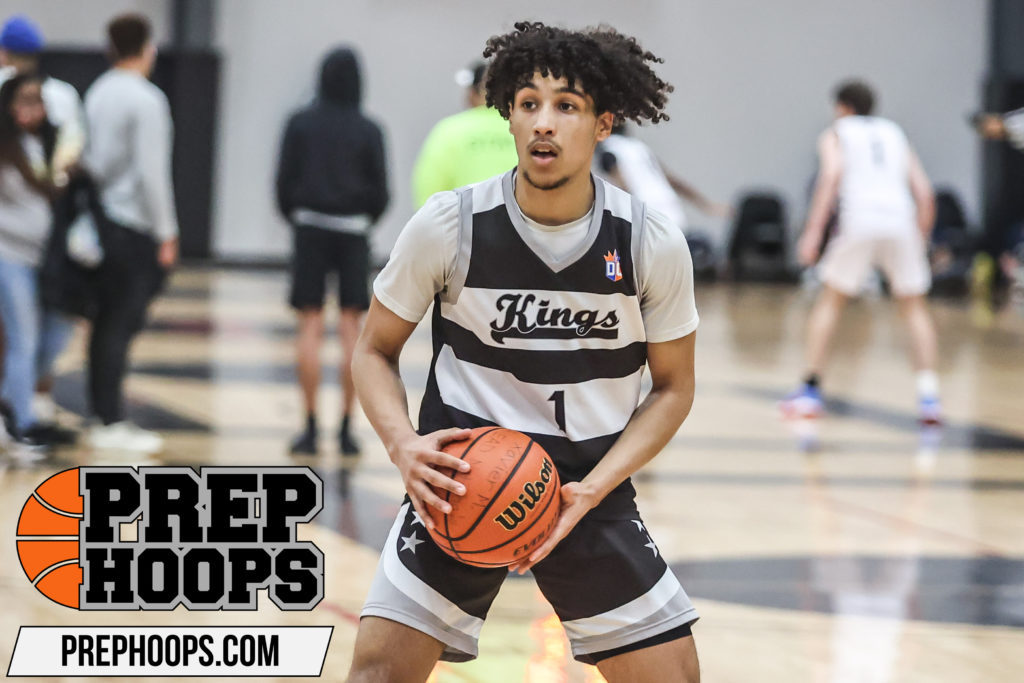 Posted On: 07/31/21 4:44 PM
Jaiden Blaylock | DC Kings Denton
| | |
| --- | --- |
| 6'1" SG | Denton Braswell (TX) '22 |
Offensive-minded
Smooth shot-creator
Blaylock has a deep bag of trips, which he utilized in an afternoon match against an Oklahoman team Saturday. 
The focused guard is technical and thorough in regards to his spot-up skill, consistently catching the ball, setting his feet and hips properly in relation to the basket and launching off a forward-rotating ball. He also has a good handle on the ball and utilized a few well developed and auspicious maneuvers to create separation against his foes across the red river. 
Finally, Blaylock's scoring versatility impressed us as he finished with 20 points, including a short corner turnaround jumper against contest from about 10 feet.