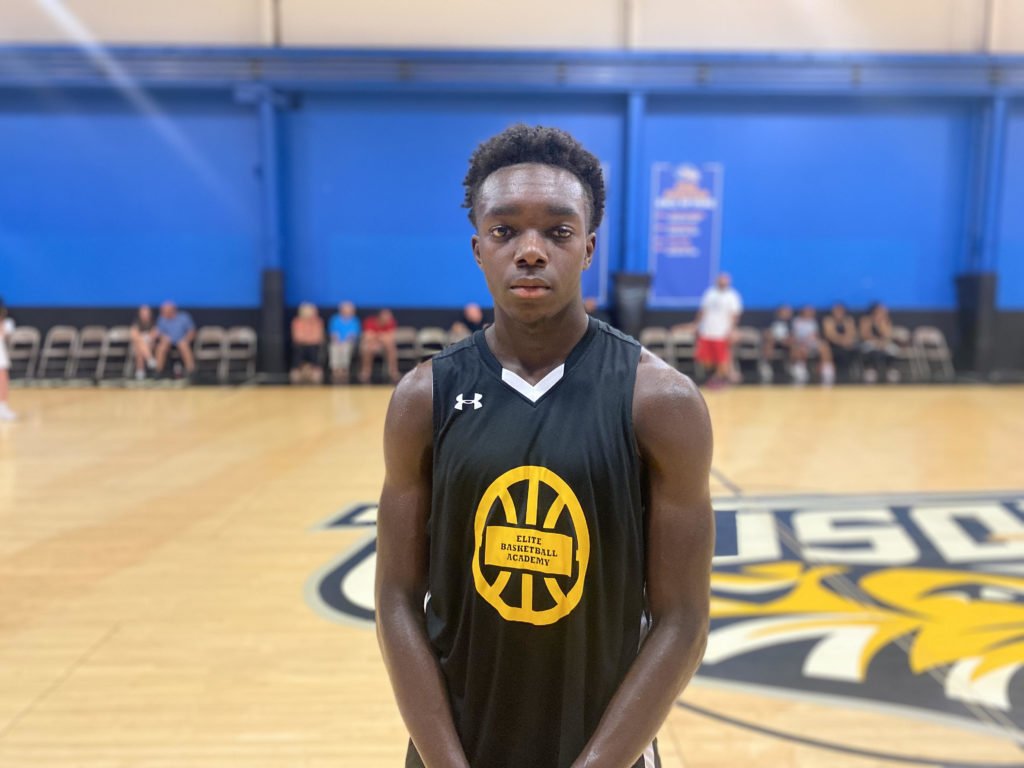 Posted On: 07/7/21 6:06 AM
The EBA Summer League continues at Glen Arm Sports as a 20 teams from the Baltimore Metropolitan area battle for playoff seeding in the coming weeks. Last night was another slate of five games and for this article, we'll take a look at the standout prospects.
Jeremiah Douglas | 6'1 | St. Pauls '24
Douglas had himself a productive evening for the Crusaders. They started things by earning a nice win over Loyola behind Douglas' 20 points, 7 rebounds and three assists. Douglas took advantage of every driving lane that was presented to him, welcomed contact on the way and finished with soft touch around the basket. In their second game, Douglas led the way again in the scoring category with 16 points and clutch free-throw shooting down the stretch to lift his team to a 43-36 victory over Team Red.
Owen Fischer | 6'3 | Loyola '22
Fischer was the one keeping the Dons close in the opening game against the Crusaders. The 6-foot-3 rising senior compiled 23 points, grabbed nine rebounds and dished out two assists despite coming up short by a final score of 60-57. Fischer is a quality shot-maker from three and mid-range. He showcases sound fundamentals and a good IQ overall for the game. Most importantly, he competes and refused to any plays off to help give his team a chance at the end.
Tyler Pelkey Tyler Pelkey 6'4" | SG St. Paul's | 2023 State MD | 6'2 | St. Paul's '23
There was a stretch in the first game where Pelkey and Fischer were trading three's for their respective teams. Pelkey logged 15 points, six rebounds and three assists in their first win of the night over Loyola and followed up with 15 points, 4 rebounds and one assists in the win over Team Red. He made his impact from deep off catch-and-shoots, but Pelkey also did a nice job of finishing in transition.
Casey Smith | 6'3 | St. Mary's '23
From the opening tip, Smith made it clear that he was going to be active on both ends of the court and his stat line reflected with 15 points and 10 rebounds. Smith finished efficiently around the basket, knocked down a few mid-range jumpers and ran the floor consistently. He was a determined rebounder on both ends and earned extra possessions for his team by crashing the offensive glass with a purpose.
Grady Wolfe | 6'2 | St. Mary's '23
Wolfe has put together consistent weeks of production and kept it going last night as he found his mark from three. The rising junior converted on three triples and finished with 14 points to back Smith up in the 56-44 win over All In.
Patrick Wynne | 6'5 | Dulaney '23
Wynne was the catalyst for Team Red and although they came up short, he supplied them with consistent production throughout. The 6-foot-5 big man finished scored a game-high 19 points and secured 10 rebounds. Most of Wynne's buckets came from operating with his back to the basket on post touches and refusing the allow the double-teams to arrive in time before he got into his shot.
Jadyn Williams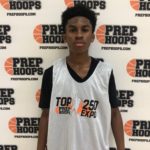 Jadyn Williams 5'9" | PG Parkville | 2022 MD | 5'10 | Parkville '22
Williams did a nice job of directing traffic for Putty Hill last night in their 55-38 win over the Hounds. He also took advantage of his looks at the basket, most of which came in transition opportunities to boast a stat line of 11 points, four rebounds and four assists.
Emezi Egeonu | 6'5 | Parkville '22
Egeonu has caught the eye of multiple college coaches who have attended games over the weeks because of his relentless motor. The 6-foot-5 rising senior usually does a number on the glass, but only collected five last night. However, he hit a variety of face-up jumpers from 12-to-15 feet that set a tone for his team early on. Egeonu finished with 13 points and five boards in the win.