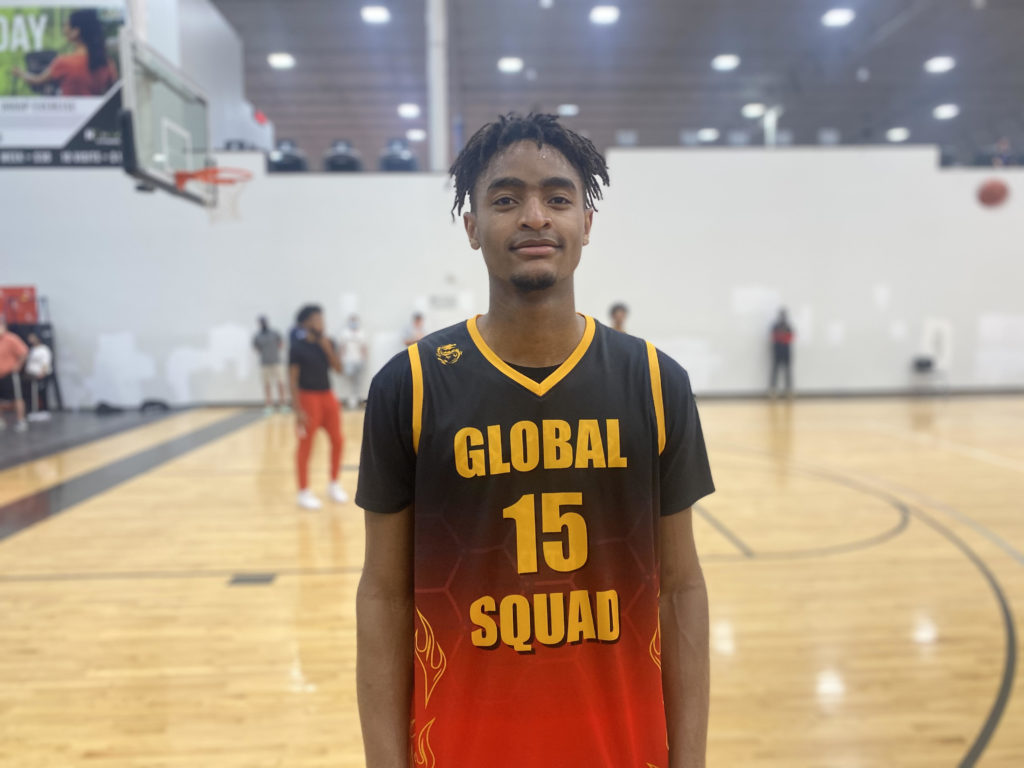 Posted On: 07/27/21 5:45 PM
The EBA Summer League begins playoff play this week, so it's only right to take a look back at some standout prospects from the regular season that was. We move onto the 2022 bigs who competed in the Black Division.
For the 2022 guards, click here! 
Emezie Egeonu | 6'6 | Parkville
Egeonu generated a fair share of Division III interest throughout league play. He's a 6-foot-6 workhorse with good footwork operating on the block or in face-up scenarios. He proved to be a capable shot-maker from the 13-to-15 feet. Whether it was on the offensive or defensive end, his aggressive mindset put him in position to grab rebounds by the boatload. I see Egeonu being a prospect who several Division III programs pursue this winter.
Connor Harris Connor Harris 6'5" | SF St. Mary's | 2022 State MD | 6'6 | St. Mary's
Harris is a 6-foot-6 forward with a nice frame that should help him translate smoothly for a good Division III program. He utilizes that strength and frame to bully his way around the rim and finish with soft touch. He understands his role on this St. Mary's team and fills it by setting sound screens, converting around the basket and