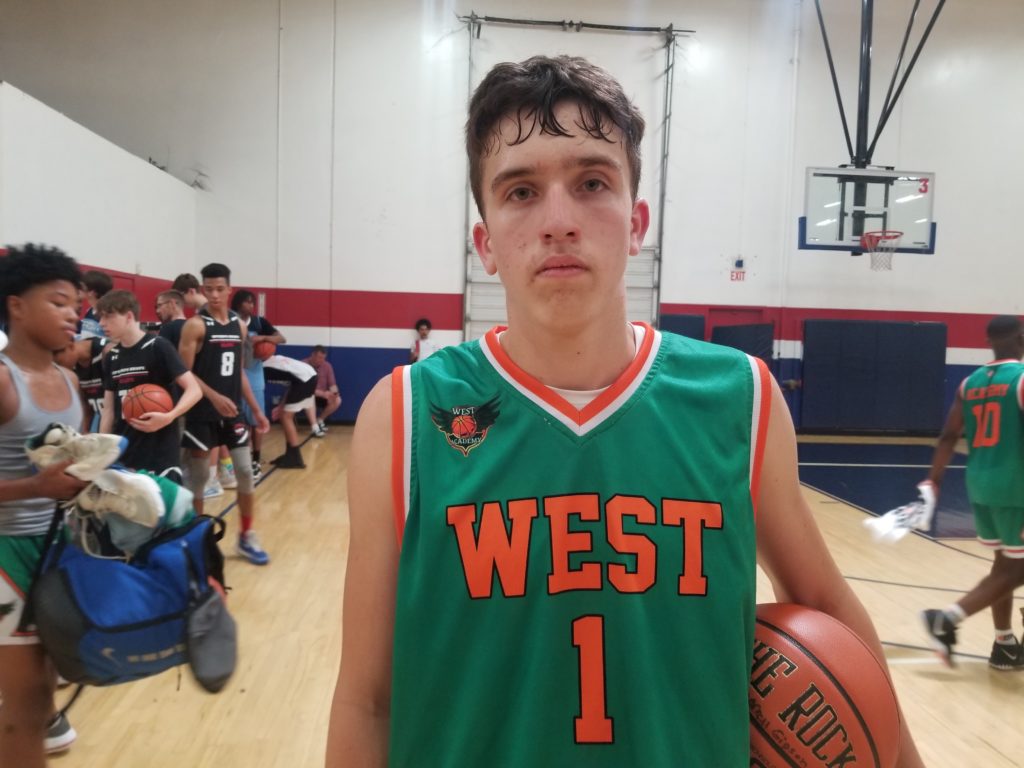 Posted On: 07/5/21 10:30 PM
It was a big week for the PrepHoops Circuit, with several stops throughout the country. I was in Phoenix checking on our Hustle Region, covering the Brawl For the Ball. The two-day event took place from Saturday, July 3rd through Sunday, July 4th. The event featured over 40 teams ranging from 15U to 17U. It also featured several high flyers. In this article, we take a look at the top R&J athletes from the event. 
Kase Wynott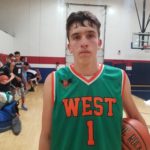 Kase Wynott 6'4" | PF Lapwai | 2024 State ID 6'4 PF West Academy 2024 (featured image) – Effortless high flyer with the ability to glide in the air. Wynott was fearless throughout the weekend, taking advantage of any opportunity to hammer the rim. Some of his most athletic plays were his missed lobs, as ambitious teammates learned to just throw the ball anywhere near the rim, and he would retrieve it. 
Jabar Wheatly 6'2 SG Team RHJ 2022 – When Wheatly is coming at you, lookout. The powerfully built wing exploded off the ground for his share of dunks. There's no finesse in his slams either, as Wheatly attempted to break the rim with every throwdown. 
Masaiah Binford Masaiah Binford 6'4" | SF Ascending Life Prep | 2023 State AZ 6'3 SF Pal Elite 2023 – Binford is built like a leaper. The long-armed wing spent a good deal of time on the rim this weekend. He has good bounce off one, allowing him to finish above the rim in transition. 
Aeramiah Binford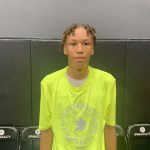 Aeramiah Binford 6'4" | SF Ascending Life Prep | 2024 State AZ 6'3 PF Pal Elite 2024 – The Binford boys hammered the rim this weekend, and Aerimiah made sure he contributed to the damage. You could hear his dunks even if you happened to miss them. He had several monster throwdowns leading to a lot of head taping throughout the weekend. 
Donavhan Cain 6'2 CG Midwest Tarheels 2023 – Big time R&J guy. Cain caught a couple of lobs and had some breakaways, but the one that still has the gym buzzing is his windmill. On a breakaway, the 6'2 guard took flight leaning in like Jordan in the 80's as he went into his Windmill windup, he decided that a mere windmill wasn't enough. In Mid Air Cain seemed to elevate higher, eventually becoming eye level with the rim. He then hammered the ball down through the rim, snapping the net upon its descent. 
Myles Damon 6'0 SG Fuego 2023 – Damon displayed a good combination of speed and leaping ability. Although only 6'0 it wasn't uncommon to see him sky off the floor for a rebound. He also was one of the faster players, showing an explosive burst when sprinting end to end.