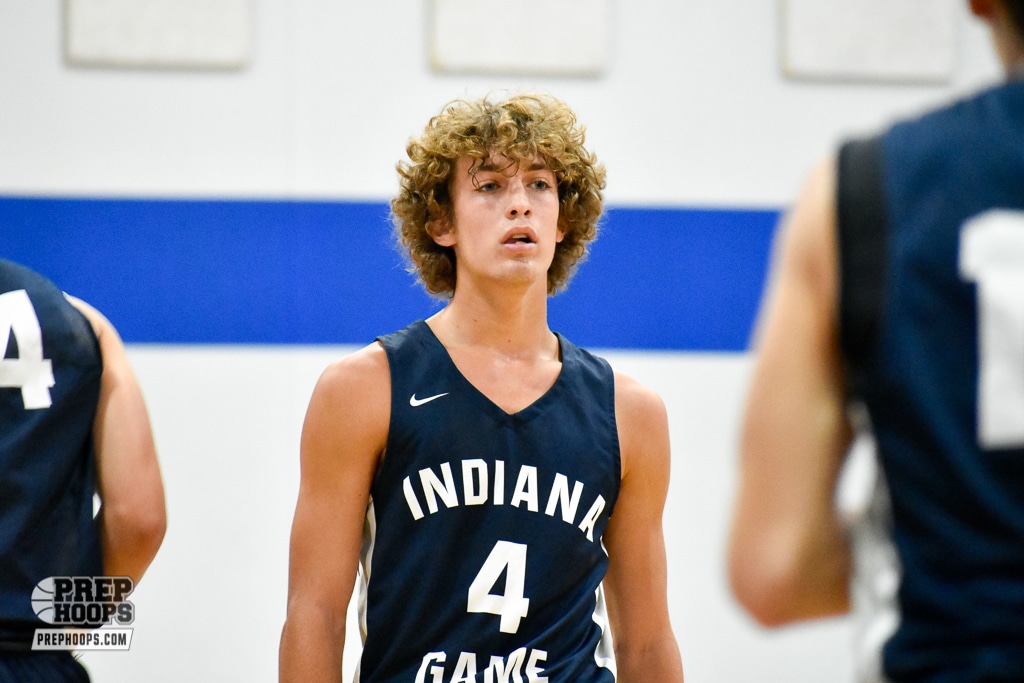 Posted On: 07/19/21 9:00 AM
Having already broken down the top performers in Indiana's Class of 2022 and Class of 2023 from the Brawl for the Ball tournament in Fort Wayne, it is now time to shift our focus to those players who really broke out over the weekend and made a name for themselves. These players all put together solid performances and generated some discussion among the college coaches in attendance. You'll want to track these guys heading into the final July evaluation period and into their respective high school seasons.
Breece Walls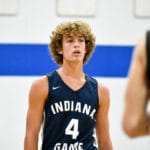 Breece Walls 6'0" | PG Valparaiso | 2022 State IN (Valparaiso H.S. 2022)- A shifty point guard running the show for Indiana Game Premier, Walls was very impressive off of the dribble in a big double overtime win over Indy Heat Red on Saturday afternoon. Walls is quick with the ball in his hands and showed the ability to consistently finish inside through traffic. Good court vision. A nice 5'11″ point guard to keep an eye on.
Tobey Billups Tobey Billups 6'0" | PG Connersville | 2022 State IN (Connersville H.S. 2022)- Speaking of strong point guard play, Billups played as well as I have seen him play on Saturday for Gym Rats Black against a super long and athletic Bates Fundamentals Red squad. Billups is typically a floor general, pass-first type of lead guard, but he took matters into his own hands more this weekend than in the past. Even against some of the best athletes in the gym, Billups got by his man off of the dribble and scored it with creative finishes inside.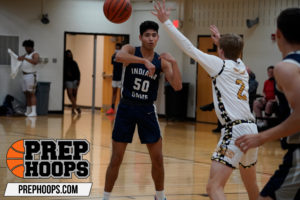 Kaleo Kakalia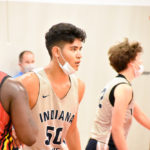 Kaleo Kakalia 6'6" | PF Mishawaka Marian | 2022 State IN (Mishawaka Marian H.S. 2022)- Kakalia is a mobile 6'6″ forward with a super motor. Coaches will love how hard he plays and the way he competes on the glass at both ends of the floor. Offensively he finishes around the basket consistently. As his offensive skill continues to develop he will become a very good small college big man to follow because the rebounding and intangibles are absolutely there right now. Catch him in Indianapolis this weekend at Prep Hoops 2K21 with Indiana Game Premier. 
Dayton Hoover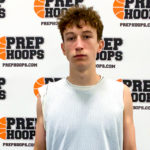 Dayton Hoover 5'11" | PG Frontier | 2023 IN (Frontier H.S. 2023)- Hoover has nice size on the wing and knows how to score the basketball. He is a physical driver with the strength to score through and around bigger defenders inside. Very good rebounder from the guard position as well. Playing with Indiana Elite Focus Premier, Hoover will finish up the first evaluation period this coming weekend at GRBA Nationals in Fort Wayne.
Gage Sefton Gage Sefton 6'4" | SF Blackhawk Christian | 2023 State IN (Blackhawk Christian H.S. 2023)- Sefton is a big time shooter that made some tough ones while running off of screens over the weekend for Indy Heat Red. He has good size as a shooter at 6'4″ and comes from a good, well-coached program at Blackhawk Christian. If you value shooting then you will want to keep an eye on Sefton.
Kobe Watson (Liberty Christian H.S. 2023)- A 6'6″ forward, Watson played well for the 16u Gym Rats Black squad that made it to the final four at Brawl for the Ball. He moves well up and down the floor, has good footwork, and really attacks the glass to rebound. Actually has a similar have to 2022 Liberty Christian prospect Adonis House.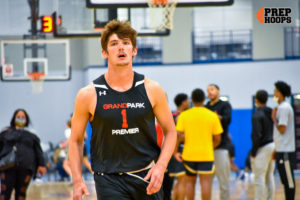 Michael Irk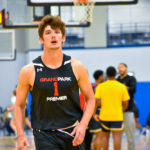 Michael Irk 6'2" | SG Brebeuf Jesuit | 2022 IN (Brebeuf Jesuit H.S. 2022)- Irk is a good three-point shooter who made shots throughout the weekend for Grand Park Premier Black. He will be a high percentage maker playing alongside Billy Smith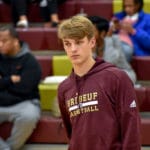 Billy Smith 6'7" | SF Brebeuf Jesuit | 2022 State IN for Coach Todd Howard at Brebeuf this coming season.
Keaton Dukes (Wawasee H.S. 2022)- Dukes is a big time shooter from beyond the arc with a good 6'3″ frame. He shot the ball extremely well when I saw him play this weekend with Anchor Basketball Academy. He will be a sought after Division III prospect throughout his senior season.