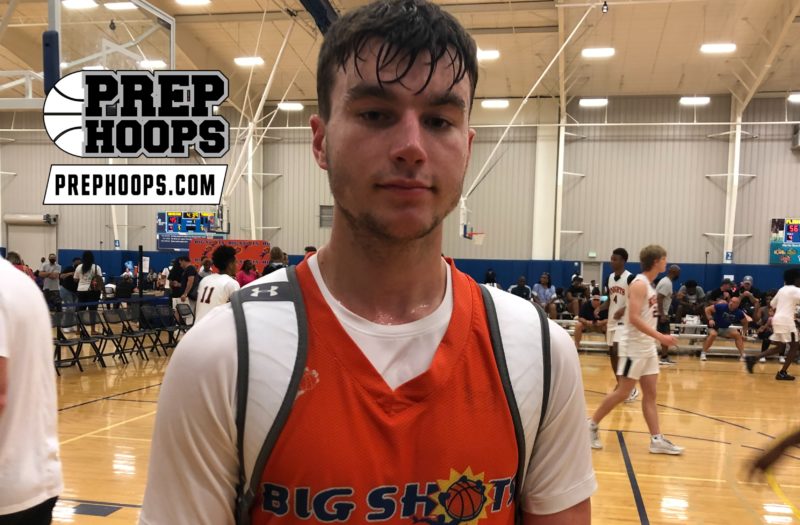 Posted On: 07/13/21 7:11 AM
Prep Hoops was in attendance this past weekend down on the Grand Strand in Myrtle Beach, SC. Who were some of the 2022 Top Performers from the Mountaineer State ? Lets take a look at some of the players we were able to watch play this weekend at the Myrtle Beach Sports Center. 
Ryan Reasbeck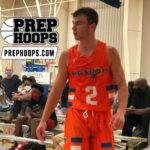 Ryan Reasbeck 6'3" | SG Wheeling Central Catholic | 2022 State WV – Wheeling Central HS – Big Shots WV 2022 (pictured on front) 
Reasbeck came out on fire with his shooting from the perimeter. Reasbeck dropped 40 points in game we were able to watch. Reasbeck a 1st Team AAA All-State player has deep range on his shot. Ryan really looks to take high percentage shots and never seems to force it.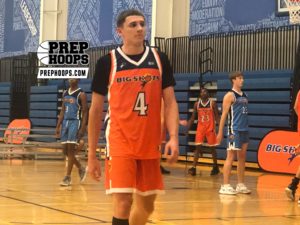 Brandon Brown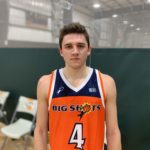 Brandon Brown 6'2" | CG Teays Valley Christian Prep | 2022 State WV – Moravian Prep – Big Shots Tricities 2022
Brown a left-handed guard is a very deceptive athlete. Brown played this past season at Teays Valley Christian but looks to be headed to Moravian Prep (Hudson, NC) this coming season. Brown confirmed to Prep Hoops about making the moving to Moravian Prep. Brown is really a crafty passer and seems to have a good stroke from the perimeter. Brown really excels in the transition game and at times looks to stalk the baseline.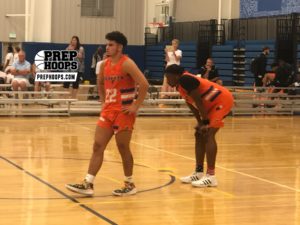 Chandler Schmidt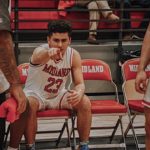 Chandler Schmidt 6'1" | CG Cabell Midland | 2022 State WV – Cabell Midland HS – Big Shots WV 2022
Schmidt is a multi-sport athlete who recently picked up a offer from Naval Academy for basketball. Schmidt will have to make a decision down the road what he wants to do in college. Chandler is a physical guard that really knows how to use his frame going to the basket. Schmidt was able to finish several times today on the way to the cup. Chandler sees the floor very well and really looks to make his teammates happy with his very unselfish play from the backcourt.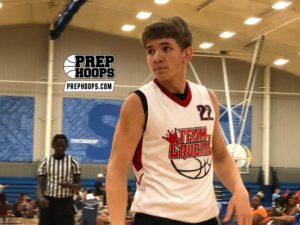 Rye Gadd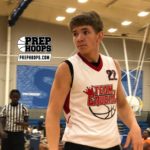 Rye Gadd 6'1" | SG Webster County | 2022 State WV – Webster County HS (Upperglade) – Team Crucial 
Gadd a AA All-State performer this season has a good shot release out on the perimeter. Gadd needs time and space for his shot. Rye does a really good job getting open on the floor and really understood taking quality shots. Gadd received a offer from Waynesburg University (PA) this past weekend.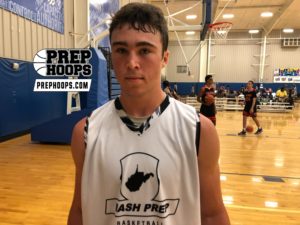 Ashton Mooney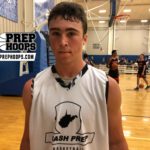 Ashton Mooney 6'0" | PG Parkersburg South | 2022 State WV – Parkersburg South HS – Nash Prep 
Mooney is a crafty left-handed guard who plays the game with no fear at all. Ashton was able to connect on some short mid-rage jumpers when he wasn't attacking the gaps. Mooney sure doesn't lack confidence on the floor and plays with a bit of a swagger at times.