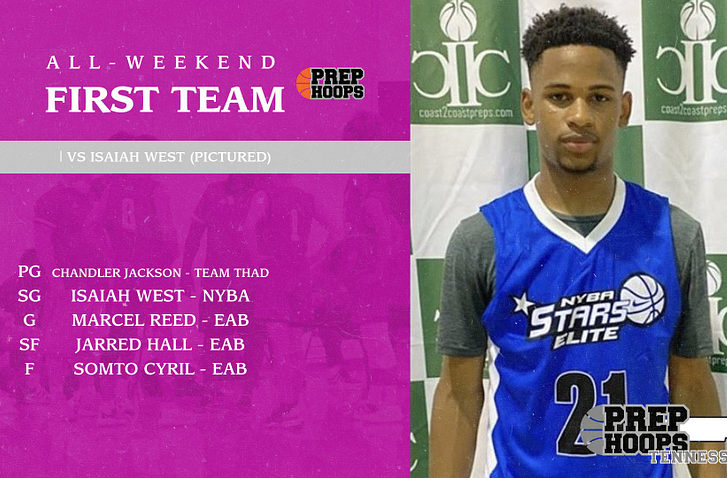 Posted On: 07/13/21 12:01 AM
Who were the best AAU players during the first LIVE period?  Read about players that both played exceptionally but also attracted the most college attention.  Today, we feature the first quintet by position on our All-Weekend FIRST TEAM.  Our state is loaded with great guards, but this team must resemble a team: Guard, Guard, Guard/Wing, Wing, Forward.
Are you deserving of more attention?  DM your stats, highlight, and name to @PrepHoopsTN.
First Team
PG Chandler Jackson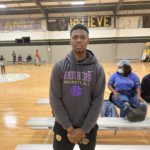 Chandler Jackson 6'5" | CG Christian Brothers | 2022 State #87 Nation TN
G Isaiah West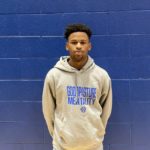 Isaiah West 6'3" | SG Goodpasture | 2023 State #132 Nation TN
G Marcel Reed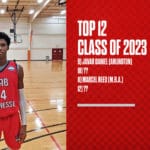 Marcel Reed 6'3" | SG M.B.A. (football) | 2023 State TN
SF Jarred Hall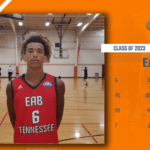 Jarred Hall 6'8" | SF Lebanon | 2023 State #149 Nation TN
F Somtochukwu Cyril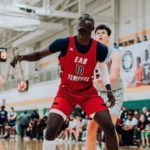 Somtochukwu Cyril 6'11" | PF Hamilton Heights Christian Academy (HHCA) | 2024 State TN
Second Team
Third Team
Fourth Team
Fifth Team
The "Chan Man' did it again.  Chandler dominated from start to finish.  Nobody questions his physical gifts, but the refined skills truly set Christian Brothers' lead guard apart.  Chandler scored 15 points in a blowout win over Empire.  The game ballooned from 39-33 to a double-digit win.  Credit Jackson and his teammates Malik Dia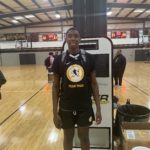 Malik Dia 6'9" | PF Ensworth | 2022 State #210 Nation TN , Solomon Washington, etc.
Isaiah West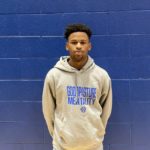 Isaiah West 6'3" | SG Goodpasture | 2023 State #132 Nation TN is ranked #2 in the Class of 2023.  Chandler is in 2022.  Isaiah and NYBA are playing up in 17u this weekend, so it is confusing, but they are both ranked #2 in their respective classes.  West continues to demonstrate the athleticism he has long been famous for. Some of the colleges all over West include: Memphis, Vanderbilt, Ole Miss, Virginia Tech and Georgia. West is fighting for that #1 spot in Tennessee with Jaylen Jones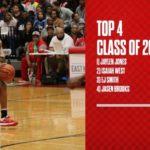 Jaylen Jones 6'0" | PG East Nashville | 2023 State #152 Nation TN .  Expect the fantastic off-guard to keep climbing the national rankings too.  His ceiling is absurdly high considering he can explode to and above the rim, handle like an elite guard, defend at a strong level, and rebound if needed.  There are really no weaknesses to his blossoming game. Oh, and kids love his highlights.
Once again Marcel Reed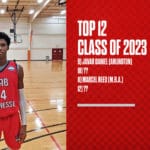 Marcel Reed 6'3" | SG M.B.A. (football) | 2023 State TN was great.  This time Marcel was better than his usual high standard. For the weekend, Reed averaged 16.5 ppg and made a silly 20 three-pointers!
In a loss to Indiana Elite, the only loss of EAB's weekend, Marcel buried eight three-pointers.
North Carolina A&T offered March, just like his AAU teammate Jarred.  Tennessee State and Virginia Tech reached out, as did other programs.  
Over the weekend Jarred put up three 15+ point games, two of which became double-doubles. Jarred finished his event with an 18 and 12 game.
Hall is an anomaly.  Tall like a forward, Hall constantly works on wing attributes.  His ceiling is higher than his peers because Hall projects as a 2/3 while maintaining the tenacity and rebounding hunger of a classic "4."  During June's BCAT Top 100 Hall averaged nearly 20 ppg.
The weekend netted this netsmith a new offer: North Carolina A&T.  In June Tennessee State, Jacksonville, and Radford all offered Hall.  Central Arkansas also offered.
New offers from Ole Miss and Oklahoma State.  The pair of schools joins Florida and Memphis.  Remember Somto is a sophomore!  
Follow @AndrewForce8.
Class of 2022 Rankings
Class of 2023 Rankings
Class of 2024 Rankings