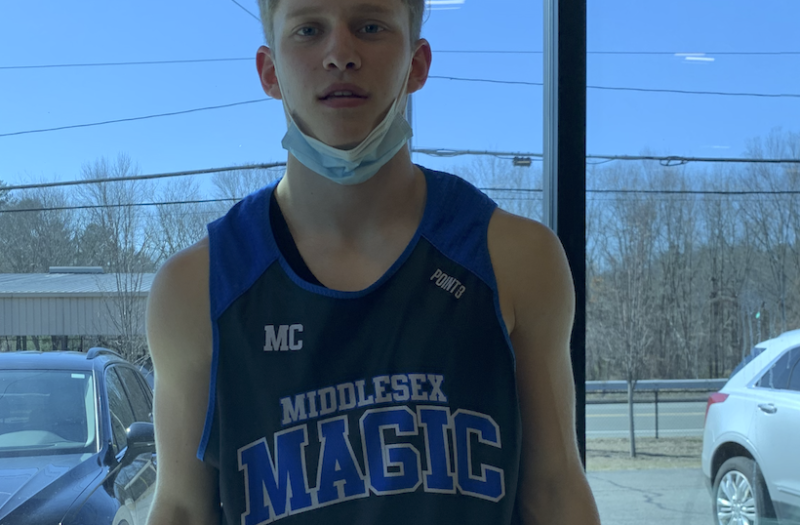 Posted On: 07/8/21 11:11 AM
This week's All Academic Camp attracted a wide range of talent from across New England. The event showcased highly competitive games and attracted nearly every high academic D3 staff in the area. A few prospects stood out in the crowd:
2022 Aidan Camman, Andover HS: Camman is an extremely intriguing prospect.  At 6'9, he was able to score with his back to the basket and step out to the perimeter knocking down pick and pop 3s comfortably. He is long, skilled, and a no-brainer for any Ivy that wants to play with a stretch 5.
2022 Trent Mosquera, Belmont Hill: Mosquera made all the right plays for his team. He is an unselfish, high IQ wing with the ability to knock down open shots from 3 and finish around the rim. The jack-of-all-trades holds multiple division II offers.
2022 Ben Chasin, Northfield Mount Hermon: Chasin is a legitimate sniper from behind the arc. With a quick trigger and an efficient stroke, he forces his defender to keep constant tabs on him. In multiple games Chasin was able to get hot sinking 4 or 5 catch and shoot