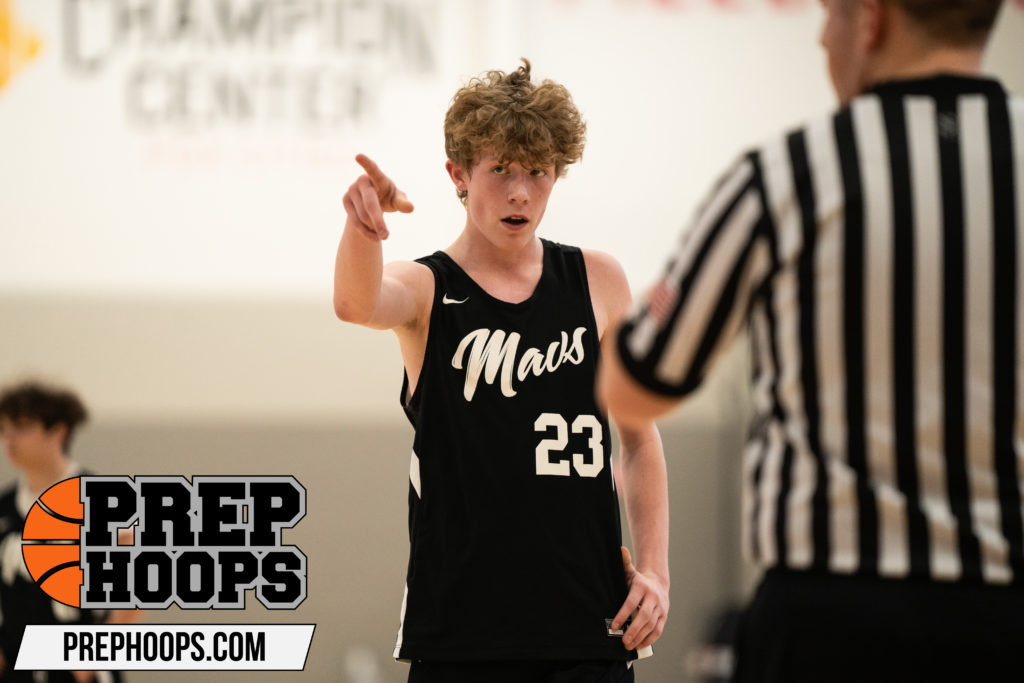 Posted On: 07/21/21 5:00 PM
Luke Patton Luke Patton 6'5" | PF Roland-Story | 2023 State IA | PF | Roland-Story (48)
A 6-6 forward, Patton has good size and a nice frame to continue to build upon. He did a good job defensively in the middle of their 2-3 zone, navigating traffic for his teammates as well as protecting the rim. Offensively, he showed good touch and footwork around the rim, as well as the ability to step out and knock down an occasional 3. He has good hands and rebounds well on both ends of the floor.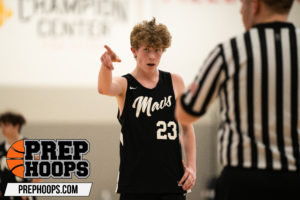 Hayden Jacobsmeier Hayden Jacobsmeier 6'0" | SG Senior | 2023 State IA | SG | Senior (55)
A 6-0 wing, Jacobsmeier is a long and skilled perimeter playmaker who sees the floor well and can get his own bucket at a high clip. He handles the ball well and has excellent footwork on his drives to the rim. He can shoot it from 3, but is at his best when he's playing downhill and getting to the bucket. 
Jackson Overton Jackson Overton 6'3" | SF Indianola | 2023 State IA | SF | Indianola (56)
Indianola keeps churning out long, athletic wings, and Overton looks to be the next in line. He's about 6-2 and has the length and athleticism to be an impact defender. He runs the floor hard, filling in the lanes, and is an effective finisher around the rim with either hand. With Kingery, Nailor, and Willmott leading the way, the Indians need some impact role players who will buy into a role and play hard on both ends, and he looks more than capable of performing there.
Braeden Carlson Braeden Carlson 6'4" | SF Norwalk | 2023 State IA | SF | Norwalk (57)
A 6-4 wing who rebounds at a high level on both ends of the floor, Carlson impressed with his off-ball movement. He finishes well around the rim and does a great job moving without the ball to find open spaces in the defense and get easy buckets. If he can add some range to his game, he could emerge as a really solid secondary option for the Warriors. 
Cooper Randall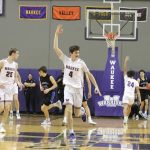 Cooper Randall 6'2" | SG Waukee | 2023 State IA | SG | Waukee (58)
Randall is a 6-1 shooter who moves well off the ball and can really shoot it off the catch. He's a good team defender who understands rotations well.
Karson Wehde Karson Wehde 6'4" | SG Ankeny | 2023 State IA | SG | Ankeny (61)
Wehde is a big wing who uses his size and physicality to his advantage, rebounding at a high level on both ends of the floor. He really stood out for the Hawks as a shooter, showing a quick release off the catch and smooth off-ball movements to find spaces in the defense.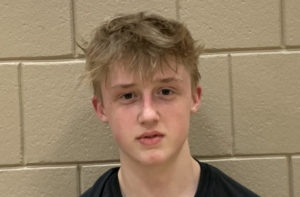 Jack Wagemester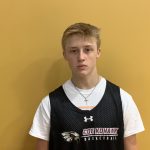 Jack Wagemester 6'1" | SG Prairie | 2023 State IA | SG | Prairie (74)
A 6-1 wing who can do a little bit of everything on the floor, Wagemester shows the ability to score from all three levels. He has a really nice mid-range game, showing that he can stop on a dime and elevate into his jumper, and he showed that he can create his own shot or score off the catch. Defensively he can defend multiple perimeter spots and he uses his length effectively.
Nathaniel Winter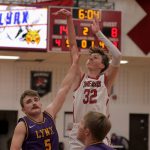 Nathaniel Winter 6'4" | PG Boone | 2023 State IA | PG | Boone (75)
A lengthy lead guard at 6-3/6-4, Winter has excellent size for his position, and he uses it to his advantage on the defensive end, getting his hands in passing lanes and contesting shots around the rim. He handles the ball well and has a good-looking jumper that he gets great rotation on. He's a long strider who covers a lot of ground on both ends of the floor, and he's a good passer. 
Landon Edwards Landon Edwards 6'5" | PF Norwalk | 2023 State IA | PF | Norwalk (82)
A mobile big man who does a pretty good job establishing early post position and sealing his defender, Edwards flashed some potential for the Warriors when we saw them at the Winterset Shootout. He's about 6-6 and long, and he showed decent touch around the rim and great hands. He rebounds well on both ends of the floor and has some versatility defensively.
Drew Schreurs Drew Schreurs 6'1" | PG Centennial | 2023 State IA | PG | Centennial (83)
Schreurs is a 6-1 lead guard with a smooth stroke from behind the arc and the ability to get to the rim and finish through contact. He should play a more prominent role for the Jaguars this season after the graduation of a few key ball-handlers.