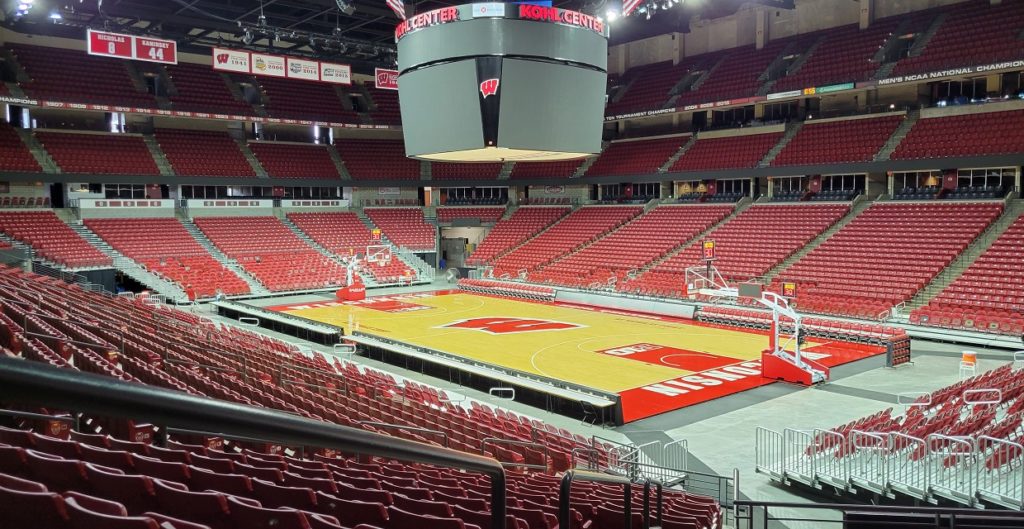 Posted On: 06/30/21 9:27 PM
MADISON, Wis. —  Breaking down the top in-state performers at Wisconsin's advanced camp on Wednesday…
Amari Allen – 2025 – W – Kaukauna
Haven't seen enough prospects to know for sure, but it looks like a safe bet that Allen will be among the top 2-3 prospects in the 2025 class, if not number one. Allen is already 6-foot-5 with plenty of athleticism. A smooth slasher, Allen can get to the bucket with ease and pairs it with an effective mid-range game. Really like his pull-up game off the dribble. Allen sells hard drives to the rim well and is very confident/smooth  for his age.  Allen had to leave camp early due to an injury, but thought he was one of the top five prospects in attendance, regardless of class.
Robert Booker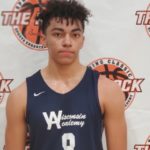 Robert Booker 6'7" | PF Waunakee | 2024 State WI – 2024 – PF – Waunakee
Booker really held his own against some of the Division 1 bigs who were in attendance across all ages.  A built, 6-foot-7 forward, Booker has a very advanced frame for his age.   Booker plays with a lot of power, able to muscle home shots around the rim, but he's also got some skill and finesse. The Waunakee standout has made big strides during the travel season with his ability to handle the ball away from the rim and create mismatch opportunities.  Currently in the top 20 of the class of 2024 rankings, Booker likely isn't done rising.
Chevalier Emery Jr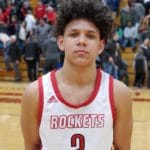 Chevalier Emery Jr 6'1" | PG Neenah | 2022 State WI – 2022 – PG – Neenah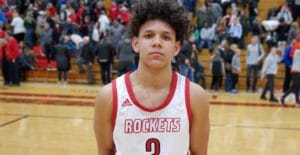 Emery's been generating some Division 1 interest this summer and making his rounds on the camp circuit.  The Neenah guard had some really strong offensive stretches on Wednesday. Emery showcased his blow-by ability on the dribble, setting up defenders and freezing them with hesitation fakes.  The 6-foot-1 guard is a plus athlete that catches people by surprise with his ability to play above the rim or float, adjust his shot, and finish in traffic. Also a high motor defender with a noticeable want-to on that end of the floor, Emery is constantly taking the opposition out of rhythm and forcing turnovers.
Cole Hansen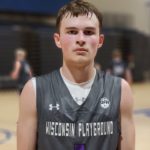 Cole Hansen 6'4" | SG Wauwatosa West | 2024 State WI – 2024 – SG – Wauwatosa West
Hansen was struggling to finish around the rim early after making some really good moves off the dribble, but got better as camp wore on. The freshman guard shook it off and started to get more comfortable offensively in the Kohl Center. The  6-foot-4 sniper is a hand-down, man-down shooter, able to size his defender up and let it fly over the top. Hansen is also an underrated passer in traffic. He did an excellent job of getting into high percentage areas and finding the open man.
Milan Momcilovic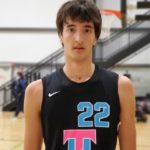 Milan Momcilovic 6'8" | SF Pewaukee | 2023 State #64 Nation WI – 2023 – F – Pewaukee
Was kind of surprised Momcilovic didn't walk away with an offer on Wednesday, although that was UW's first time seeing him live. The Pewaukee native was arguably one of the top 1-2  players at camp and was just working defenders throughout the day. A skilled, finesse big man, Momcilovic has an unguardable fallaway game on the block/high post. Momcilovic also roams the perimeter and hunts 3's like a guard. He's a very reliable outside shooter and an effective pick n' pop threat. The 6-foot-8 forward has also gotten vastly better with his ball-handling in the open floor. Coming off a monster spring, Momcilovic landed an offer from Marquette and is drawing more and more power-five programs heading into July.
Kai Rogers – 2025 – C – Wauwatosa West
Another name to know next season, Rogers will be an instant impact freshman for Tosa West. Already 6-foot-10, Rogers is raw, but has size and strength you can't teach.  Rogers had some eye-opening moments, specifically in transition with some impressive dunks. Despite his frame, Rogers can get off the ground quickly.  Rogers can also do some things on the block as well and has a soft touch around the rim.  As time passes, Rogers gets a little more fluid and deliberate with his footwork down low. There's a lot of skill work needed and bigs tend to develop later, but Rogers has a very good base to work with.
Jack Rose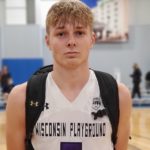 Jack Rose 6'4" | SG Westosha Central | 2022 State #213 Nation WI – 2022 – SG – Westosha Central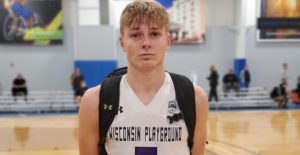 Rose wasn't fazed by a slow start and definitely finished camp strong. The Westosha Central showed off his shot making ability from all three levels and some improved playmaking on the ball. Has never wowed anybody with athletic ability, but makes up for it with toughness and a desire to win. It's widely known that Rose is a reliable shooter, but he's also always coming up with those gritty hustle plays that win games.  Rose is willing to put his body on the line, taking charges or getting on the floor for loose balls.  We'll see what happens in July with the high major programs eyeing him. If Rose gets to that level, just have a gut feeling he'll find a way to get minutes and make his team better.
Xzavion Mitchell – 2025 – SF – Oshkosh North
Mitchell is an intriguing incoming freshman that look like he'll make an impact next season. A 6-foot-5  wing who can play some point, Mitchell impressed with his ability to bring the ball up the floor, get coast-to-coast, or make plays for his teammates. Mitchell often got out ahead of the pack and was seen constantly finishing on the rim. Mitchell also really stood out defensively. He had a couple of chase-down blocks and sent the ball back with authority.