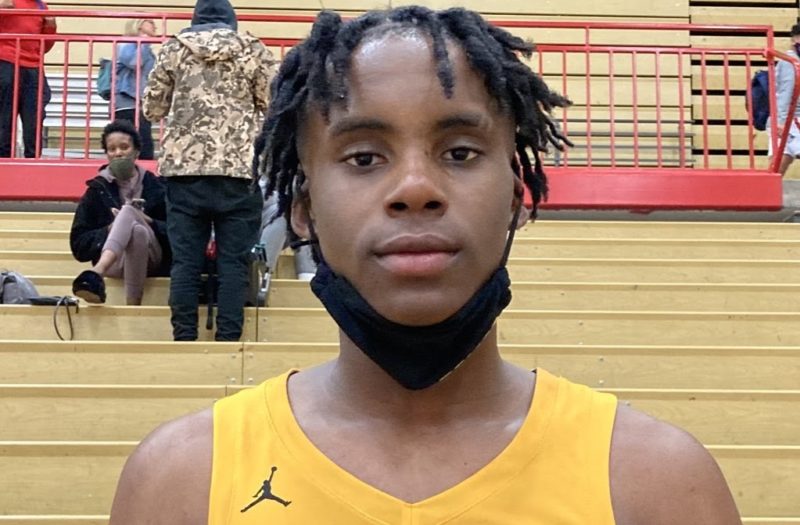 Posted On: 06/14/21 12:59 AM
Week 4 of the 2021 basketball season is in the books and we had the privilege of watching several games in person. Here's a look at some of the top performers we saw.
Marquis Cook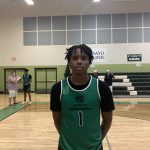 Marquis Cook 6'6" | SF AZ Compass Prep | 2023 State #3 Nation AZ (2023 Jefferson)
Cook sat out the Jefferson loss to Cleveland but came back with a vengeance against Westview. The three still hasn't been falling for the sophomore swingman but he was 8-9 on twos and they weren't just all dunks. Cook's mid-range jumper, whether it's a turn-around or a dribble pull-up – is a thing of beauty as his high point of release combined with his length makes it virtually impossible to block.
Lamar Washington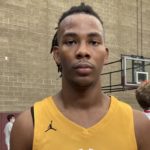 Lamar Washington 6'4" | CG AZ Compass Prep | 2022 State #133 Nation AZ (2022 Jefferson)
Washington averaged 30.5 points in two games and was especially dominant in the bounceback win over Westview, tallying 35 points, 8 rebounds, 7 assists, and 5 steals. The junior got back to getting to the hoop and finishing around the rim, and when defenses collapsed he found the open man for easy scores.
Aidan Grady (2021 Westview)
Grady has put together some strong performances this season but he really had it going against Jefferson. Going up against one of the state's top shot-blockers in Cook, he kept him off balance with some nifty post moves and fakes, finishing with a soft touch. While fatigue ended up catching up with him, by the end of the night the Maine-Fort Kent signee finished with a team-high 16 points.
Chaz Storm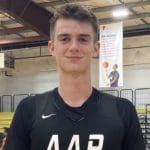 Chaz Storm 6'6" | PF Santiam | 2022 State OR (2022 Santiam)
The last time we saw Storm he was lighting it up in an AAU game from three. This game was up that alley for the 6-foot-7 senior. He hit several of the catch-and-shoot variety but also at times used a dribble or two to create space before firing off the shot. Storm also showed off some of his underrated athleticism with a breakaway two-handed slam. He's one of the best marksmen we've seen all season.
Jackson Cooper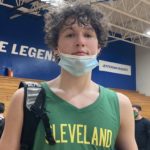 Jackson Cooper 6'5" | SF Cleveland | 2023 State OR (2023 Cleveland)
For Cleveland to beat Jefferson for the first time in five years it would require some big-time performances and that's what Cooper did for the Warriors. The 6-foot-5 sophomore operated from the elbow and either turned and knocked down jumpers or aggressively created off the dribble and finished around the hoop. He's got a broad set of shoulders that can add muscle and played with toughness all night long.
Eli Mesulam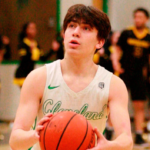 Eli Mesulam 5'10" | PG Cleveland | 2021 State OR (2021 Cleveland)
Speaking of tough, they don't get much tougher than the crafty senior point guard. Mesulam had defenders on their heels all night with his shifty dribble moves as he got to the cup and made some creative finishes. While he lacks size, he never backed down from anyone and provided solid senior leadership while leading the team to the upset victory.